Click Here And Join Me And Ross Givens To Learn More About Following Insiders
Following Market Insiders Proves Successful Once Again!
For the past few weeks I've been telling you about a red-hot stock in the Insider Report portfolio that was set to release earnings…
I told you that the there was major insider trading. In fact market Insiders were going absolutely CRAZY over it…
Company director Brandon Boze invested more than $6 MILLION in the span of a week, building on his already massive position.
I urged you to learn more about becoming an Insider Report member by clicking here and getting your hands on this stock before the earnings came out…
Well, that earnings report dropped today, and wouldn't you know it…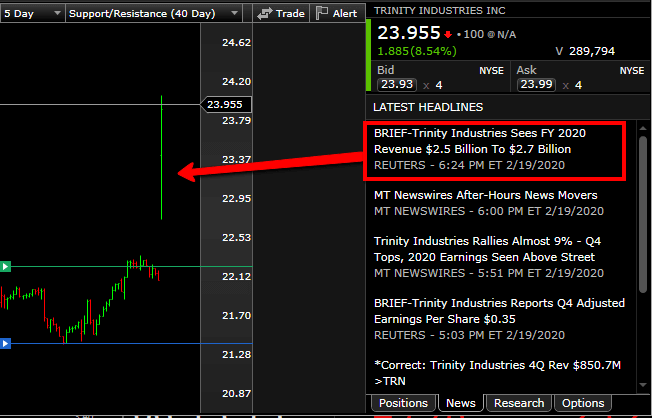 Shares of Trinity Industries (TRN) jumped just over 10% on the news, following an 8% gain on the day yesterday…
And the options skyrocketed 100+% OVERNIGHT.
Now, if you missed out on TRN, don't beat yourself up too bad…
Because we have another pick in play RIGHT NOW with major Insider Trading that just so happens to have earnings set to come out in six days…
And all the signs are saying it could be just as profitable — or even MORE PROFITABLE — than Trinity.
Look, the simple fact is that these market insiders know things the rest of us don't…
And when they start loading up multi-million dollar positions in their own companies' stocks, it's because they know something big is about to happen.
Click here now to see exactly how I filter through the thousands of insider trades that place every day to bring you the picks with the GREATEST PROFIT POTENTIAL…
And don't miss your shot at the next potential triple-digit payday!