Monday afternoon, Ross Givens alerted Insider Report members to a potentially huge opportunity on a beaten-down oil stock. 
You can check out his post on this here.
Insiders at the company had been scooping up shares left and right, so it was obvious they knew something the rest of us didn't. 
Well wouldn't you know it, the company released its Q1 earnings yesterday afternoon… 
And absolutely slaughtered expectations. 
Earnings per share were $1.08 versus expectations of $0.02. 
Revenue was also a beat, coming in at $371 million as opposed to an expected $223 million. 
As anticipated, the stock jumped following the news…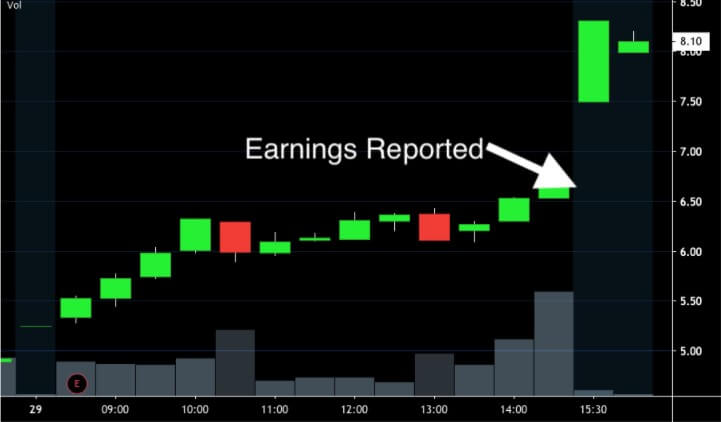 … Giving Insider Report members a gain of 110% in 2 days!
This is what I keep telling you… 
These corporate insiders — I'm talking about CEOs, CFOs, board members, directors, Senior VPs, Chief Operating Officers, etc. etc…  
They have privileged access to all kinds of non-public information about their company's financial health and future prospects. 
So when they start buying big into their company's stock…  
It pays to follow their lead. 
Now, Ross just released a brand new recommendation to his subscribers that I'm really excited about. 
This financial services firm has solid fundamentals and has been growing earnings consistently for the last decade… 
But more importantly, two directors just picked up $328k of stock between them. 
Now if you'd like to learn more about the process Ross uses to find and filter these insider opportunities… 
AND find out how you can get in on this opportunity before it makes a potentially massive run… 
Just click here to view a free presentation And Learn More About the Insider Report!