Nothing makes stocks move more than earnings reports.
These quarterly filings give investors an updated look at how well a company is doing.
Last month, Zoom reported net income of $186 million for the quarter – a 588% increase over the previous quarter.
Shares jumped 47% on the news.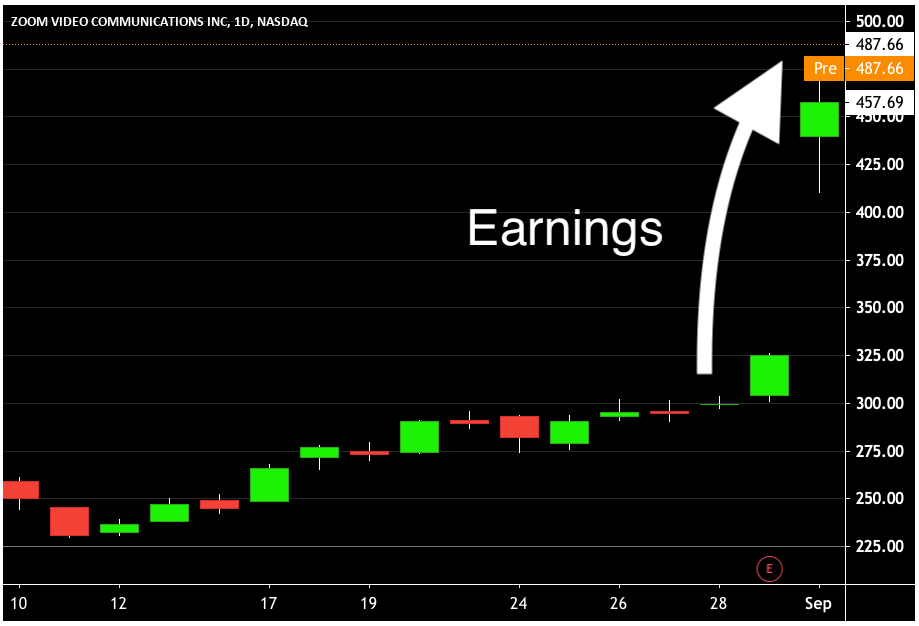 But earnings aren't the only metric investors are watching.
These reports, known officially as a Form 10-Q, include total sales, net earnings, subscriber growth, cash-on-hand, and dozens of other metrics Wall Street monitors to value a firm's stock.
For Tesla, investors often focus on total vehicle deliveries to see how quickly the company is scaling up production.
Retailers like Macy's and Target, on the other hand, are evaluated more heavily by same-store sales growth, or how efficiently the company is monetizing its square footage.
Every company reports this data, along with management's remarks and future projections every three months.
It is an SEC-mandated requirement for every publicly traded firm.
If you know what's in the report before it comes out, you can make a lot of money.
Better-than-expected numbers will make the stock go up.
Disappointing numbers will send it down.
Unfortunately, company executives are forbidden from sharing this information before it is made public.
Traders betting on earnings reports have a 50/50 shot at getting it right.
But there are two tricks to help put the odds in your favor…
The first is to follow insider buying.
You see, when an insider buys or sells his company's stock, he must report that trade within 48 hours.
And that report, known as a Form 4, is available to the public immediately.
If you see several company insiders making large purchases in their personal accounts in the days leading up to a major earnings announcement, that could be a sign they're positioning themselves to profit from positive news.
You generally won't see this from closely-monitored mega caps like Apple or Microsoft, but in micro and small-cap stocks, it is more common than you think.
We have profited from these signals dozens of times in the Insider Report.
But that's not the only trick…
There's another way to "hack" company earnings and put the odds in your favor.
All you have to do is watch the calendar.
As I mentioned earlier, these earnings reports are released once a quarter.
So if the last one came on July 1st, the next announcement will likely be on October 1st – three months later.
But sometimes it's not.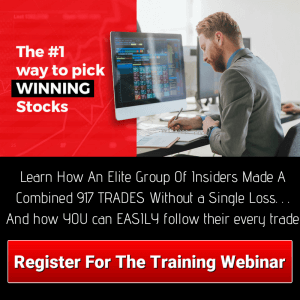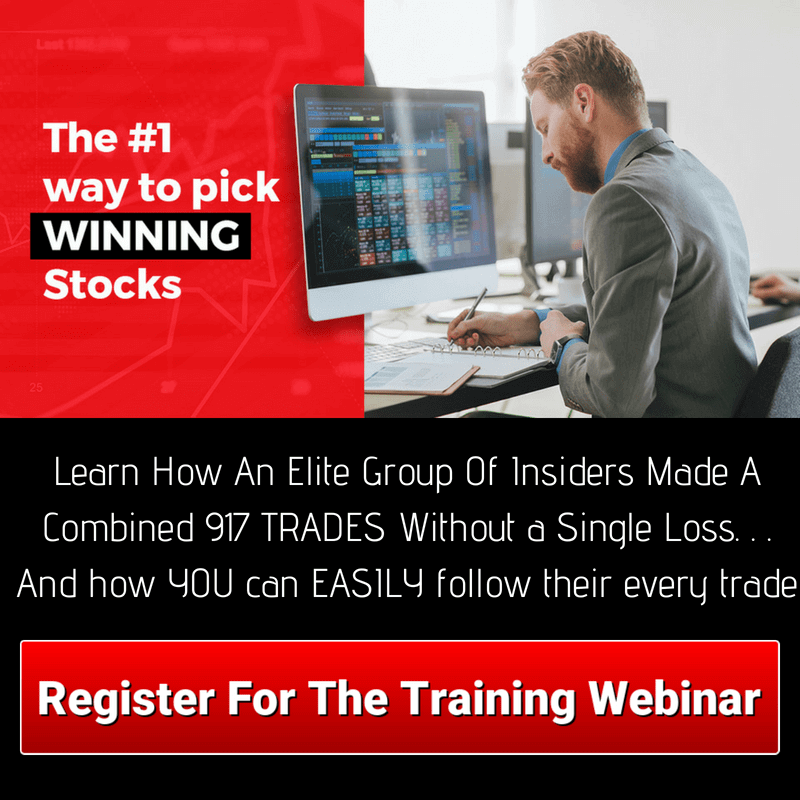 Sometimes companies push back or move up the announcement date.
A research paper published by The University of Texas and MIT discovered that when a company announces earnings 3 or more days BEFORE their estimated announcement date, the news tends to be better.
When they announce 3 or more days AFTER the estimated date, the news tends to be worse than expected.
The statistics prove it.
And really… it just makes sense.
Executives want to get good news out as soon as possible.
Bad news? Not so much
This technique isn't fool-proof.
But it will definitely get your odds above 50/50.
To track earnings dates, the website I like to use is EarningsWhispers.com.
Simply enter in a ticker symbol and it will give you the estimated or confirmed date of that company's next earnings announcement.
Mark it on your calendar.
If you see that date change by more than a couple days, it might be a hint at whether they will beat or miss expectations
Of course, you can also start tracking down those Form 4s and stalking insider buys that might signal a looming earnings beat.
If you want to learn more about the method I've developed for doing just that, click right here to view a comprehensive training video.