Hard to believe it's already been a month since the biggest Wall Street scandal this side of Bernie Madoff rocked the headlines. 
Quick recap to refresh: In late January, a massive group of Main Street traders put the mother of all short squeezes on a handful of billionaire hedge funds. 
In the span of roughly 3 weeks, the horde of Reddit-rallying retail traders drove the price of GameStop (GME) stock up more than 2,500%… 
Causing those hedge fund shorts to bleed out nearly $20 billion in losses. 
It was a real-life David and Goliath scenario… 
And an incredible case study in the little guy beating the big guy at his own game.
Then, at the height of the feeding frenzy, those retail traders found themselves frozen out of buying GME by their brokerage of choice. 
The most ironic part? 
The brokerage calls itself Robinhood… 
You know, like the guy who steals from the rich and gives to the poor?
… Except in this case, Robinhood's actions gave the "rich" hedge funds time to cover their shorts and save themselves potentially billions more in losses.
The scandal was so big that Robinhood CEO Vlad Tenev ended up answering to Congress for his company's highly suspicious decision.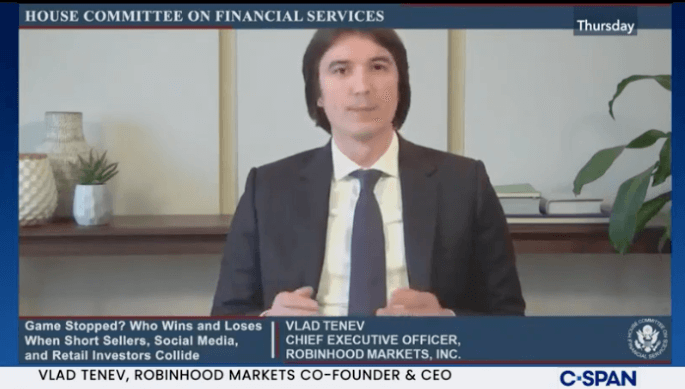 Now there are three key things we can take away from this situation. 
Number one: "Free" zero-commission trading is not actually free.
You see, before Robinhood came along, trading commissions were a major source of revenue for brokers. 
But Robinhood flipped that idea on its head with its zero-commission business model. 
But here's the catch… 
They have to generate revenue somehow. 
And Robinhood makes the bulk of its money from payment for order flow. 
That means that Robinhood actually sells your buy and sell orders directly to market makers like Citadel Securities (if that name rings a bell, it's because they're the firm that bailed out Melvin Capital from total collapse during the GameStop short squeeze).
Now to be fair, Robinhood isn't the only brokerage firm that offers zero-commission trading by way of payment for order flow. 
But Robinhood was the first to make the practice a cornerstone of its business model… 
And if you think that those market makers don't benefit from seeing YOUR orders coming across the wire in real time, then I've got some ocean-front property in Arizona to sell you.
Number two: The game is rigged more than you ever thought possible. 
If you've been trading for any amount of time, you're likely wise to the ways in which the Big Money rigs the game against the little guys like you and me. 
Ever heard of a false breakout?
It's where those massive institutional players purposely manipulate the market to trick retail traders into thinking the market is moving one way… 
Before swooping in and gobbling up all that fresh liquidity and pushing the price in the opposite direction. 
Experienced traders understand this and are often able to spot and avoid false breakouts. 
But here's the rub… 
The minute that a group of retail traders found a way to flip the script and put the pressure on those big money players, the brokers stepped in and shut it down. 
I mean, if you had any doubts that the game was rigged before this fiasco, then your eyes should be wide open by now.
Number three: It's time to stop fighting a losing battle!
Listen, it's clear at this point that in the battle between the Big Money and the Small Money, the Big Money will ALWAYS WIN.
But as the saying goes, "If you can't beat 'em, join 'em"… 
And if you want to have longevity as a trader, that's exactly what you need to do. 
Instead of going toe-to-toe with the institutional Goliaths, you need to align yourself with them… 
So that when they make money, you can make money, too.
And guess what?
With the right tools and know-how, you can potentially spot those big-money moves AND those false breakouts ahead of time… 
And make sure you're on the right side of the trade instead of the losing side.
Now there's one particular set of tools that has helped countless everyday traders go from floundering in the markets and being at the mercy of the Big Money… 
To achieving consistent profitability by identifying those big market moves ahead of time and swimming with the current instead of against it. 
Want to learn more about these tools… and how you can start using them to your advantage ASAP?
Click here to view a free on-demand training that will walk you through them step by step!