Last Wednesday, the Insider Report issued its members a sell alert to lock up an easy 40.3% stock gain — and an incredible 303% options gain — in under three weeks.
The company is Cardlytics (CDLX), a small cap media firm that gets the majority of its revenue from a proprietary bank advertising channel that provides direct-to-consumer marketing opportunities. 
When we issued the buy recommendation back on October 25, CDLX shares were up 236% year-to-date…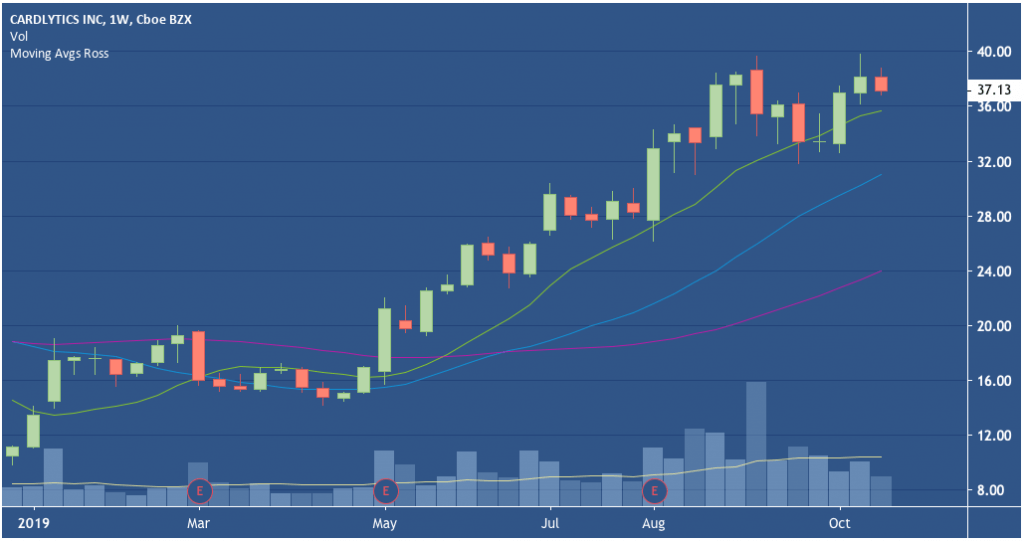 But more importantly, we were seeing significant insider buying from Clifford Sosin, a prominent 10% company owner.
Learn How To Profit By Tracking Insider Trades
All told, Clifford made seven purchases through the month of October… 
At a total investment of $8.8 million

Now, Clifford is a diehard value investor… 
So the fact that he was making such large purchases while the stock was still making new highs showed true conviction.
What's more, these were the first insider buys of CDLX since the company went public in early 2018:

Then, on November 12, Cardlytics released its earnings report… 
And wouldn't you know it, less than 24 hours later the stock was up more than 30%… 
With options up a total of 303% since our initial recommendation. 
This is just one example of the kinds of wins you can capture by simply tracking the trades of company insiders.
Now, we're eyeing three new opportunities that are showing major insider movement…  
And you can get the inside scoop on them BEFORE they potentially break out by attending a free on-demand webinar.
Just click here to snag your spot before these opportunities are gone!