In a 36- hour period, the Executive Vice President and Chief Operations Officer, The CEO, and one of the board of directors of Southwest Airlines all made six-figure buys.
In fact, one of them bet 7 figures the stock was going higher!
Talk about conviction!
Do you think maybe these guys knew something?
Turns out they did…
"They bought within 20 cents of the low and the stock nearly doubled in under 12 months…"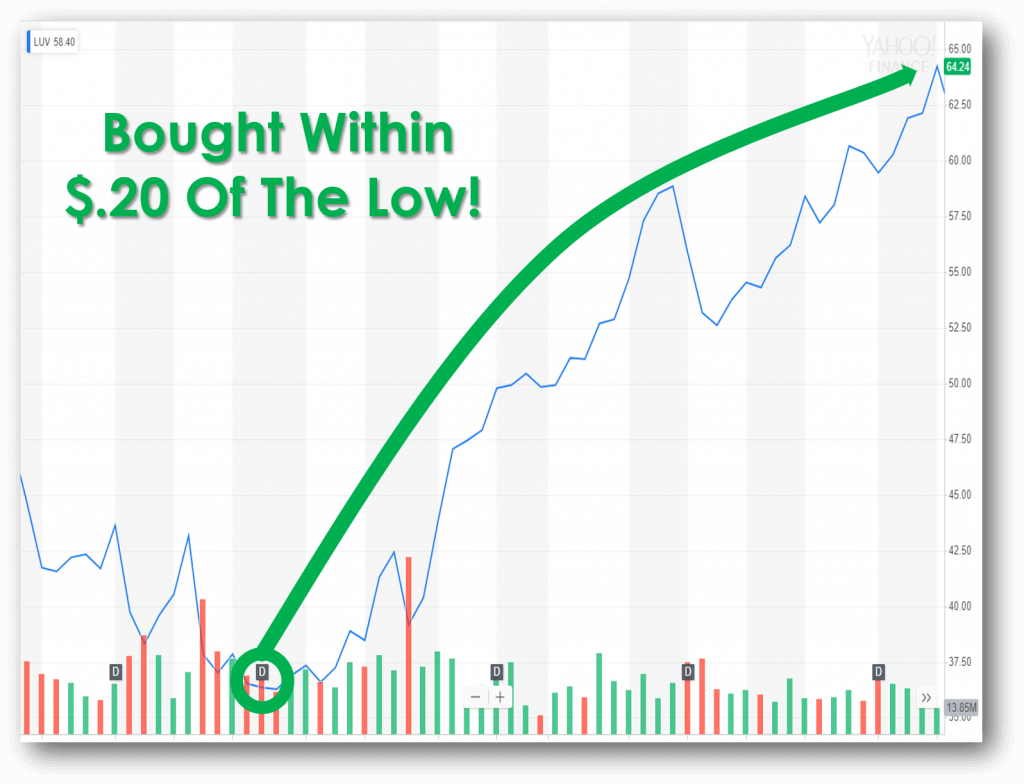 That's the power of following Insider Trading
When an insider buys his or her own stock, they have to file a form with the SEC.
These forms are held in a top-secret government database but…
If you know where to look, they're available to the public and you can access their trades in near real time.
This enables you to ride on the coat tails of some of the best traders in the world.
In fact a recent study conducted by the Harvard Business School concluded…
"…When A Top Insider Buys His Or Her Company's Stock, It Rises By An Average Of 31% In The Next Six Months."

                        -Harvard Business School
If you want to learn to follow insiders like this check out this on demand webinar. 
Click Here To Register For The Training
This is not fluff so be prepared to spend a little time watching it!