It's been a profitable few days here at Precision Volume Alerts. 
PVA members had the opportunity to lock in an easy 45% on one of our stock plays on Friday… 
And yesterday, another one of our call option trades turned a 6% move on the Russell index into a 112% profit. 
I'll tell you more about that one later this week… 
But today, I want to break down our 45% stock win to show you exactly how this textbook trade went down. 
This opportunity popped up on my radar a few weeks ago when I noticed a massive breakout on Blink Charging (ticker symbol BLNK). 
BLNK is a small-cap stock in the white-hot electric car sector. 
But Blink doesn't make electric cars. 
Much like Levi Strauss in the 1850s, this is a pick-and-shovel play on the market. 
Blink is an owner, operator, and provider of electric vehicle charging stations. 
The company offers both residential and commercial EV charging equipment, and even operates its own nationwide subscription charging network.
After going nowhere for the past year and a half, BLNK stock took off in early July. 
Shares ran from $2 to $14 in less than 30 days on huge volume. 
The move eventually ran out of steam…  
And I waited patiently for the stock to return to the magnetic buy point clearly marked on my roadmap… 
Right there around the $7.32 mark: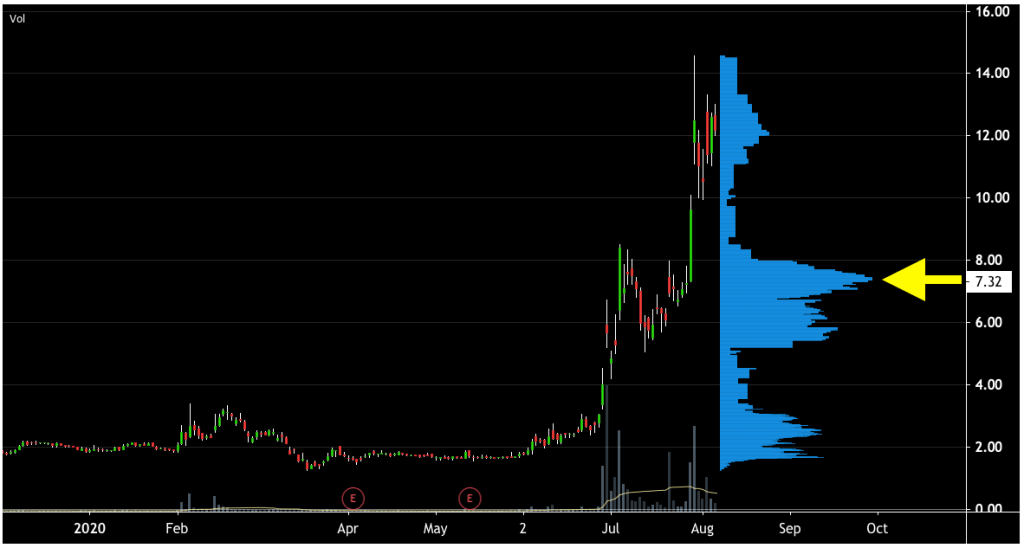 Wouldn't you know it, my roadmap was right once again… 
And on September 1, I issued the buy alert to PVA members to get in while shares were trading right in the meat of high-volume area: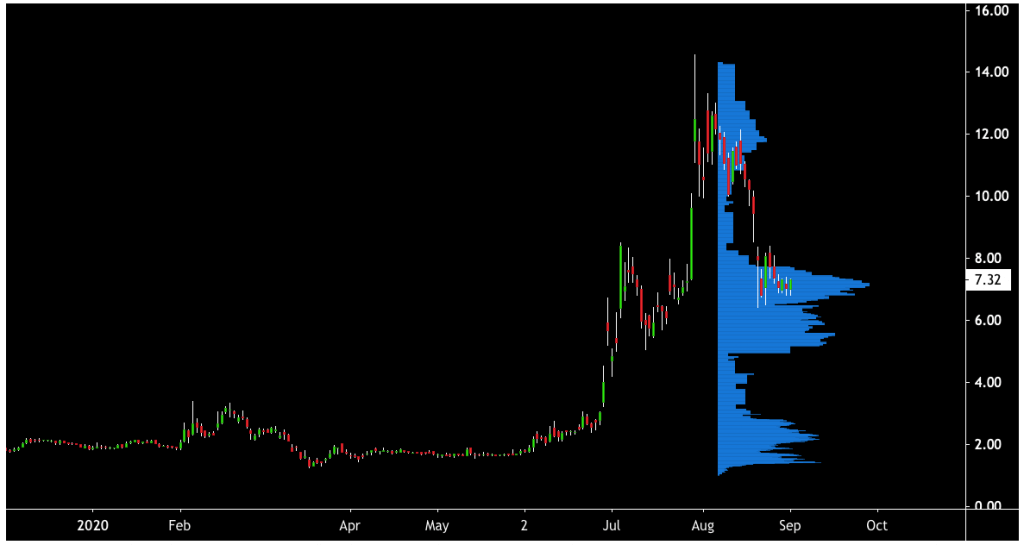 As you can see, my roadmap clearly defines the stock's point of control and tells us precisely where the most advantageous place to get in is. 
The point of control is the area where we expect the big buyers — the institutional traders who really move markets — to get in and begin building a base for the next move higher. 
Well, check out what happened over the 4 weeks since I issued the buy alert…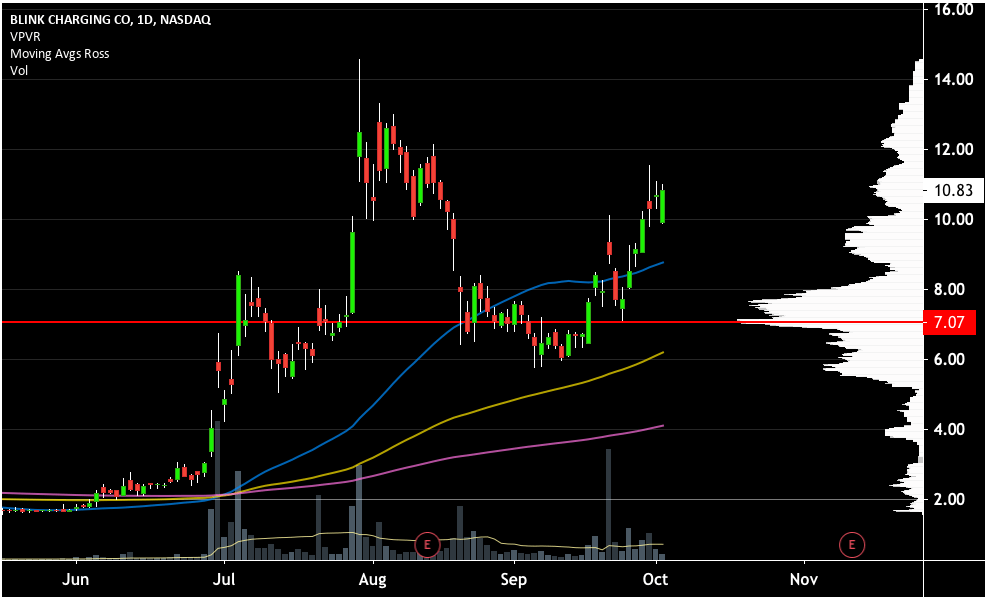 Precisely what we anticipated it would do!
After finding acceptance at the magnetic price point shown on our roadmap, the BLNK stock continued to run higher… 
Giving PVA members a chance to capture a 45% open gain on this stock in a month.
We also took a call option trade that gained as well, although implied volatility for this particular stock was sky high after falling 50% in March. 
That limited the percentage return we saw on the options… but it was still a nice win nonetheless. 
Now like I said, later this week I'll break down the details of another option play that handed PVA members a 112% return in just 2 weeks… 
All from a mere 6% move on the Russell index. 
Keep an eye out for that… 
But in the meantime, if you want to learn more about this powerful roadmap and the trade modeling methodology we're using to boost our gains… 
Just click right here to view an on-demand training webinar!