In recent weeks, we've talked about the incredible surge of new retail traders entering the markets ever since the pandemic shook up the world. 
Now, you may not be familiar with the term "retail" trader… 
But it's just an industry term for an individual trader who trades their own money in their own personal brokerage account. 
(The opposite of a retail trader is an institutional trader… but more on that in just a second.)
Now, here's what's really interesting… 

Source: Business Insider
According to this July 9 article, "retail investors now account for roughly 20% of stock-market activity on average and nearly one-quarter of trades on peak days."
For context, in 2019 retail investors represented just 10% of the market's trades. 
That's a HUGE increase in trading by everyday folks like you and me…  
Made all the more enticing by major brokerages waiving commission fees and generally making it more appealing for everyday people to trade. 
Now, don't get me wrong — I'm about as pro-free market capitalism as they come.
But there's just one thing that eats at me when I see a meteoric rise in retail trading like this:
Most of these new retail traders entering the markets have NO IDEA what they're doing. 
And here's what's worse… 
The institutional traders KNOW that the average retail trader is inexperienced…  
And they take full advantage. 
Now, I told you a minute ago that institutional traders are the opposite of retail traders. 
That's because institutional traders are the folks who make trades on behalf of their clients… 
Including banks, insurance companies, and all the multi-BILLION dollar funds that really move markets. 
Here's a perfect example: 
Source: CNN Business
Now, in case you missed this news, Goldman Sachs — the multinational, multi-billion dollar investment bank and financial services goliath — reported earnings yesterday morning… 
And they absolutely crushed expectations with a massive earnings beat. 
In fact, the firm's net revenues for Q2 2020 were 41% higher than those in Q2 2019. 
What's more? 
Last quarter's earnings were the second highest in the company's history. 
So, let's do the math…  
In the same quarter that we saw more new retail traders piling into the markets than ever before… 
We also saw Goldman Sachs — home to some of the savviest institutional traders on the face of the earth — set a new record for quarterly revenue in its Investment Banking arm. 
Is this adding up yet? 
Here, let me take you one step further. 
See, these institutional traders are pretty slick. 
And, let's be honest… 
The average retail trader just does not have the same level of expertise or experience when it comes to the markets as these institutional traders do. 
(That's not meant to be a jab at retail traders — after all, most institutional traders have advanced degrees in finance and economics.)
But, like I said earlier, the institutional traders KNOW that most retail traders aren't as savvy as they are when it comes to trading… 
And they use this to their advantage. 
See, these mega-fund managers have access to such massive amounts of capital, they can actually influence the markets by simply buying or selling in great volume… 
Or even NOT buying or selling for a few minutes.  
Then, when retail traders see what appears to be a breakout to either the high or the low side, they start buying or selling thinking they're on to something… 
And that's when the institutional traders step back in and gobble up all that shiny new liquidity that the retail traders essentially handed them on a silver platter.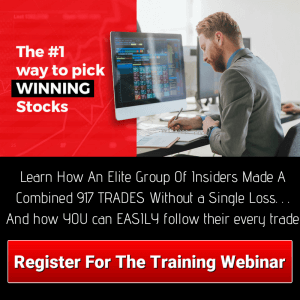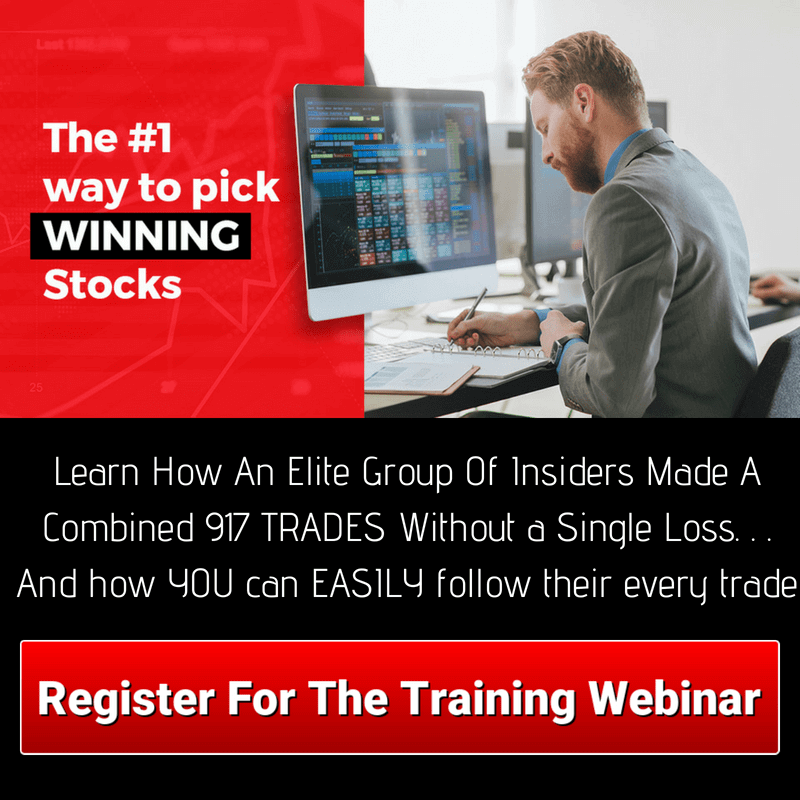 I mean, it's literally luring traders into a trap…
And it happens every single day. 
I'm telling you, it's a rigged game. 
And if you are a new or inexperienced trader who is buying or selling stocks based simply on what's trending on Robinhood… 
You realistically have about as good of odds as you would gambling at a Vegas casino. 
Sure, it's possible to hit the big one every now and then…  
But the reality is that 99.99% of the time, the house wins… 
And in this case, the institutional traders are the house. 
Look, here's the cold, hard truth: 
Trading is a dirty game… 
And if you want your money to work for you, you have to have an edge… 
A strategy… 
So that you're not simply feeding the institutional traders and Wall Street sharks. 
But there's good news… 
See, Ross Givens and I recently sat down to discuss the details of a unique, little-known yet EFFECTIVE strategy for avoiding the false breakout traps set by the institutions… 
And getting in on off-the-radar opportunities that have the potential to absolutely explode. 
Just click right here to view the on-demand video!
To your trading success, 
Dustin Pass