I just issued two piping-hot stock alerts to my Insider Report members… 
And in today's video, I want to show you the details on one of them. 
It's a hometown bank with a traditional business model that focuses on providing commercial banking solutions to local businesses and professionals. 
As boring as that sounds, the fundamentals on this small-cap stock look fantastic… 
But what's more is a HUGE cluster buy is signaling that the insiders believe it's severely undervalued, too. 
Check this out…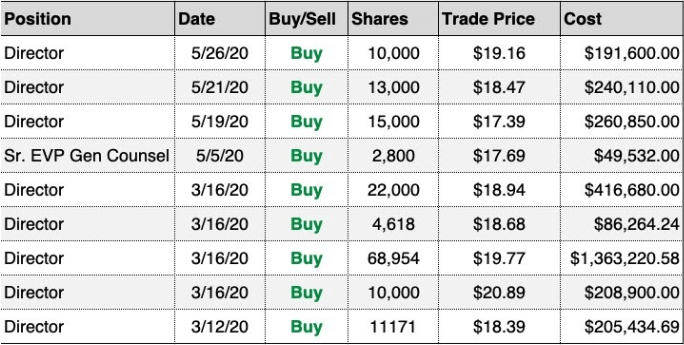 You're looking at half the board of directors PLUS the firm's general counsel all taking large positions from their personal accounts. 
… So far, more than $3 MILLION and counting. 
Now if you're a technically minded trader, then you'll love this: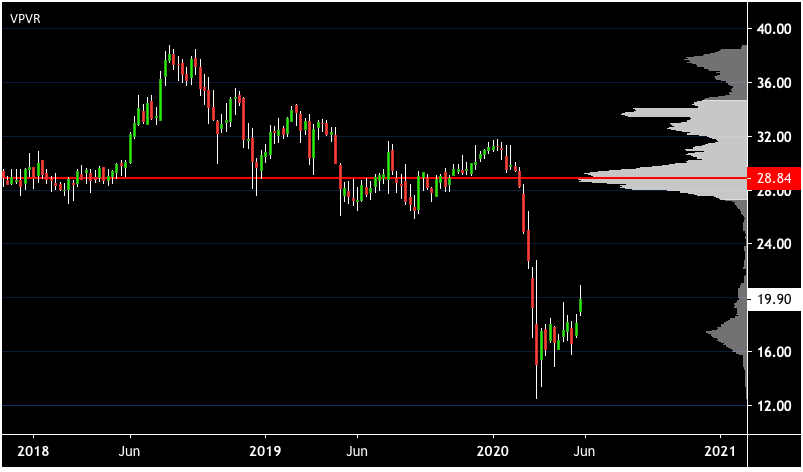 For 2 years, this stock has found acceptance in the $29 area. 
Following the coronavirus selloff, shares formed a base around $17… 
But this week, they finally broke out. 
As you can see on the profile above, there's almost no volume between here and the high-volume area at $29… 
And I'm expecting a steady push back up for a roughly 50% bump. 
Again, this is one of TWO brand new opportunities I sent to my members this morning… 
So if you're ready to learn more about how I find and filter these insider trades… 
And how you can piggyback them to potentially massive returns… 
Then tap right here to watch a free on-demand training video!