The whole energy crisis thing and the recent COP26 climate summit/meeting got me thinking about green energy stocks.
They've been delivering all sorts of profits.
But wind and solar aren't the only environmentally-friendly energy sources out there.
How about hydrogen?
It was a topic of conversation at COP26, after all.
Let me show you how PLUG, a hydrogen fuel cell company, delivered us gargantuan gains.
PLUG absolutely took off at the start of the year…
But quickly retreated to the $20 range, working through bagholders for most of the year.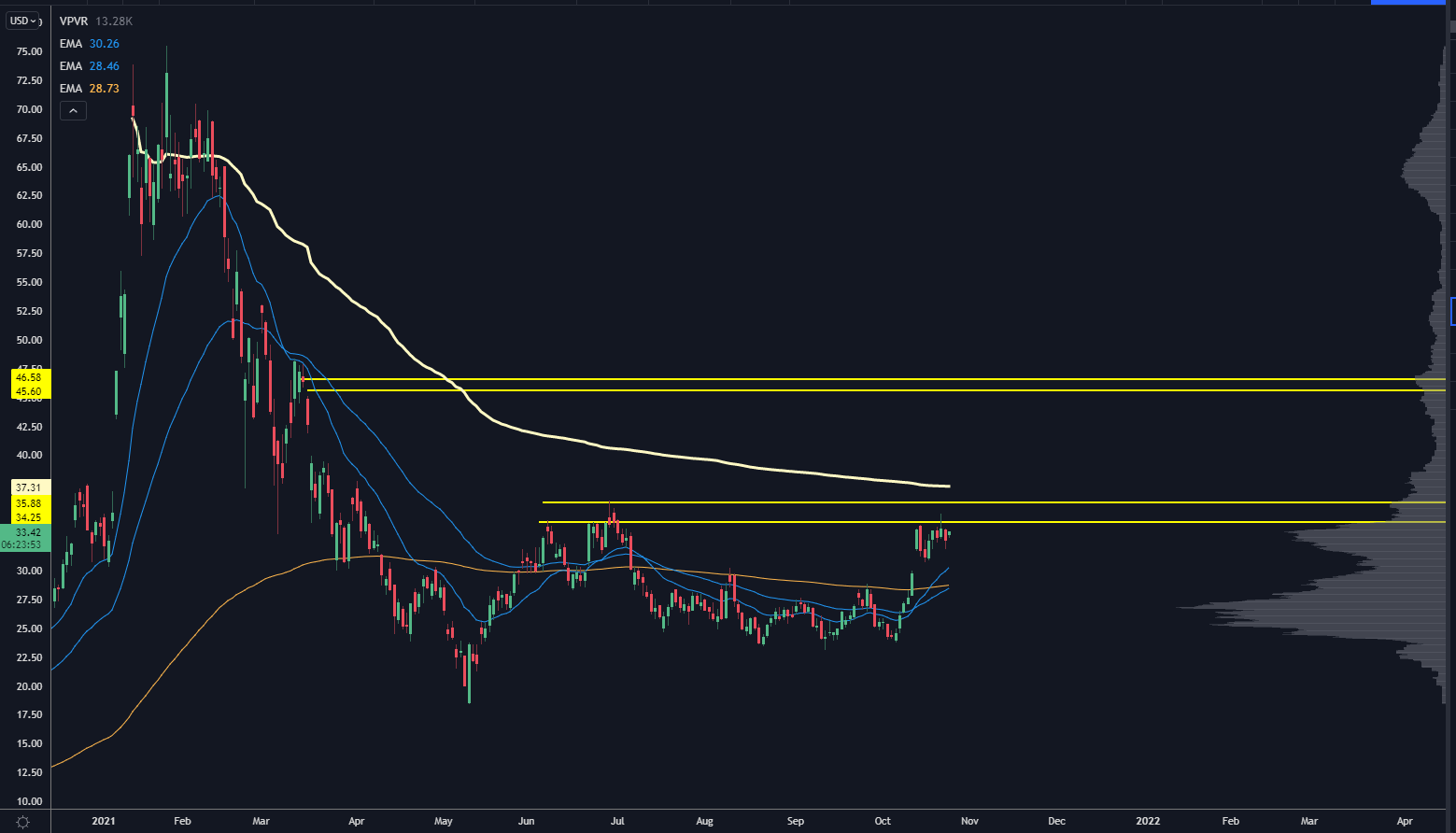 As you can see, it stayed within the $24-$28 range, building some volume. It then gapped higher on a deal with Phillips 66 for some fuel cell power stations.
Usually, such news would lead to a fast fade in the stock. But instead, buyers came in, truncating the selloff and pushing the stock back to the upper end of this range.
From there, we suspected it was going to break out at some point after building volume.
Only problem: a lot of eyeballs are glued to PLUG. Getting a clean breakout would be a challenge — as soon as a breakout looks likely, fresh capital from tons of other traders would quickly push this out of buying range.
So we cut our risk by getting in earlier. We accepted slightly lower odds of timing this right in exchange for a better basis.
It was the right move.
That thing ran over the next few days, just like I said it would. We sold half our position and let the rest run.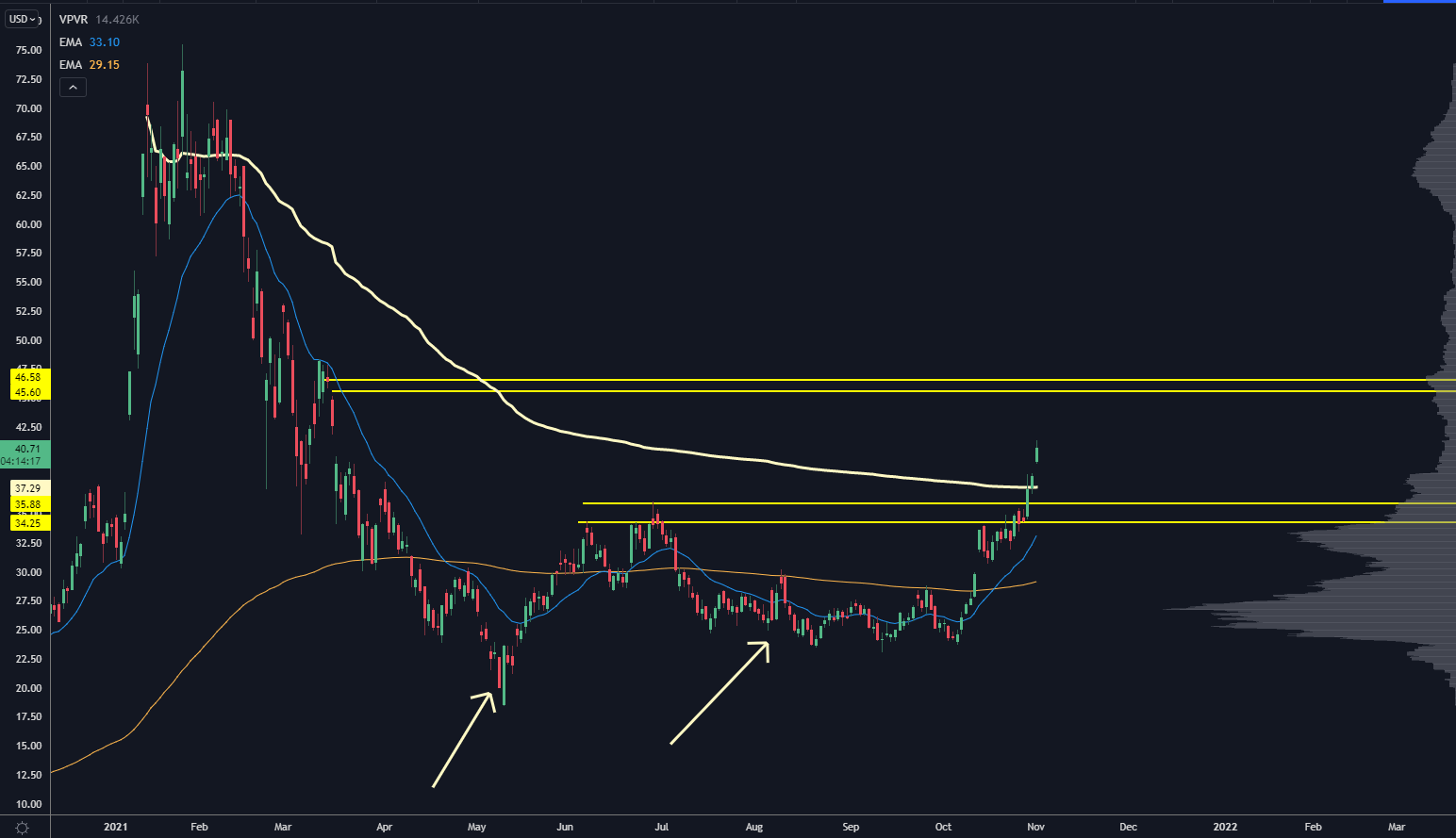 That's a 22% stock move in 1 week. Pretty great…
But our options paid us 243% in gains.
Imagine dumping $1,000 into a trade and ending up with $2,430 a week later…
That's the power of our roadmap.
Want to learn more details about how it works?
Check out this special training.