There's a massive panic underway in energy prices.
No, we're not talking about how gas in California is back above $4.50.
We're not looking at the supply chain crunch in the UK that rocketed natural gas prices up over 540%.
Instead, let's head over to China.
Just 2 days ago, they imposed price controls on thermal coal.
Energy price controls don't happen unless supply is incredibly tight, and the fact that they were forced to do this suggests that it's much worse than we hear from the CCP.
And to substitute that cost, you can use diesel generators… except, well, there's a shortage of that too.
We can look at the price of thermal coal and see how bad it's been: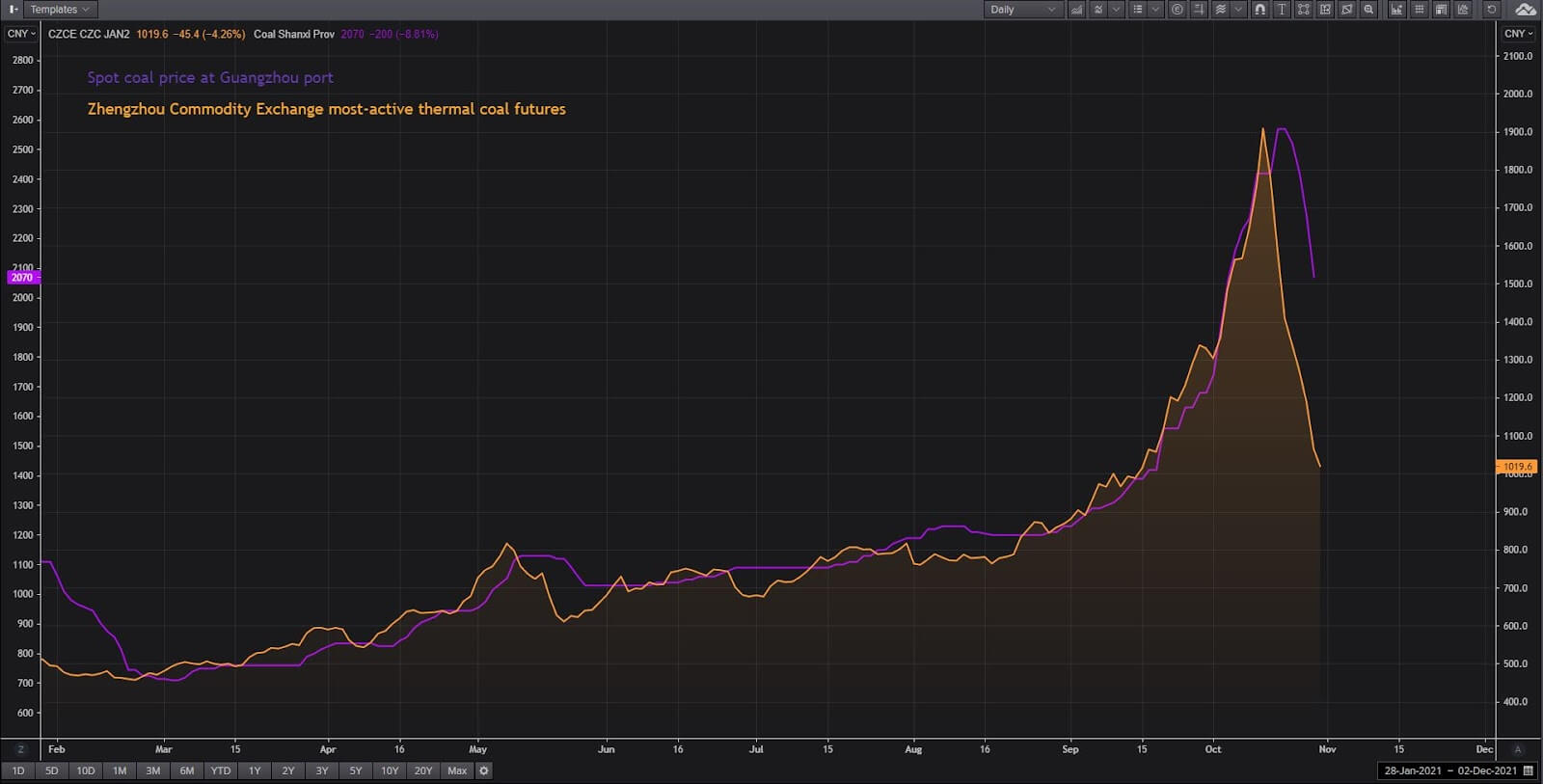 The market did go parabolic due to futures delivery, and we are seeing that affect the real economy right now.
And while it seems that the near term top is in, the price it starts holding will tell us if this truly is transitory or not.
So with that as the backdrop, when we see the price of coal have massive upside convexity, you would think coal stocks are a great bet right?
They can be, but with the potential for increased regulation in the sector, there is a better way to play the rise in coal prices.
Here Comes The Sun
A few years ago, the numbers started to make sense.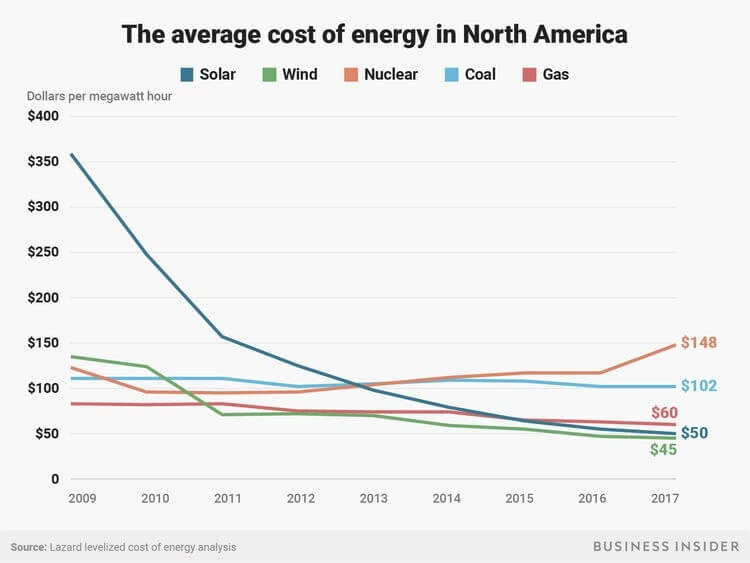 The cost of renewables is now cheaper than coal generation.
And that's where the Solar plays come in.
These are great traders in the market right now. Inside of Precision Volume Alerts, we have calls on a solar stock that are currently up 190% from when we bought them: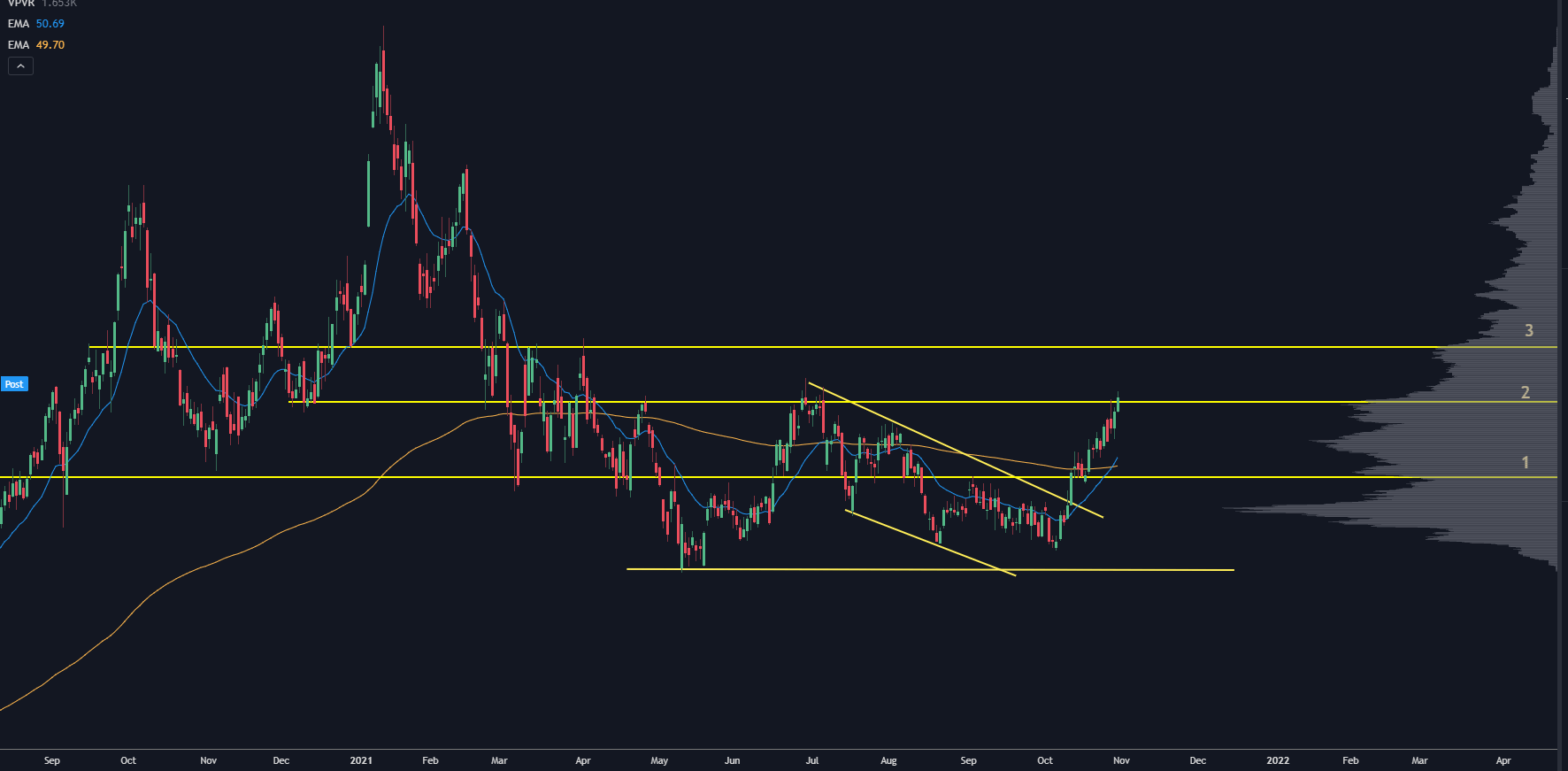 We entered the position at 2.00, and currently sitting at 5.8 for a whopping 190% gain!
There's some added advantages to trading solar stocks over straight coal names.
First, you have more public stocks to trade. The market has not been kind to coal stocks over the past few years. I remember trading Patriot Coal (PCX), but it went bankrupt. You had Arch Coal (ACI) that also went bankrupt and was spun back out as Arch Resources (ARCH).
Meanwhile, you have over 20 solid solar stocks to trade. You can see some of my favorite names from this "Watchlist Wednesday" video:
Second, many of these solar stocks are fast movers. Momentum traders love them when they get going, so you can capture a massive amount of range in just a few days of trading. They're also high-growth stocks, which means you can have short sellers who blindly short based off of past valuations, and that can lead to massive squeezes.
Finally, you have the politics behind it. Coal stocks are one piece of legislation away from being taken to the woodshed again. Meanwhile, solar stocks continue to receive tax breaks and subsidies that make it easier to sell these products.
Many solar names have been in multi-month bear markets after they topped out in February 2021, so this space offers plenty of opportunity for us.
At Precision Volume Alerts, we're constantly monitoring these high-flying names. We use a unique trading strategy that can lead to the kinds of gains like we saw earlier: 190% on calls in a solar stock.
If you'd like to see exactly how we trade, and how to get access to our portfolio, which includes our latest tickers, watch our special training here.
And stay tuned for my next lesson on how you can profit big throughout this inflation and supply crisis.