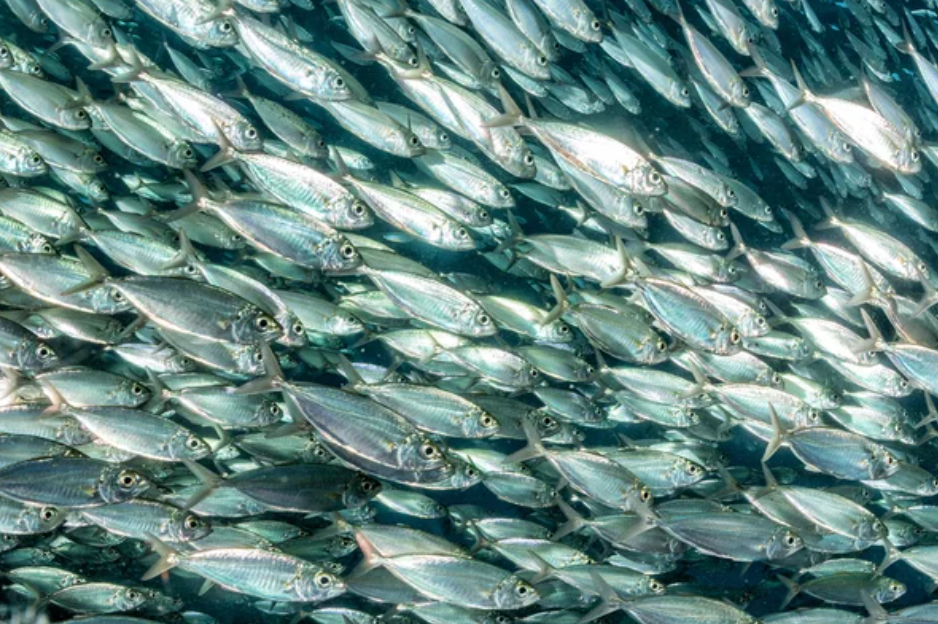 Have you ever seen a bait ball?
You get a whale that circles around the fish and creates a giant ball of meat that they take down in a single bite.
If you're on the surface of the water, you'll see some ripples but that hides the violence that is happening under the surface.
The political "ripples" seem to be concentrating on two things:
The Republican debates

A certain former President's mugshot
All of the lawfare, and indictments, and psyops that have inundated America is just a glimpse into the massive Cold War that is starting to heat up.
Let me give you another example…
The Department of Justice is suing SpaceX, one of Elon Musk's companies.
Apparently, they have had discriminatory hiring practices against refugees and asylum seekers.
Of course it's a farce – SpaceX works with the defense industry that requires employees to be U.S. citizens.
This is simply a retributive attempt from the Federal government towards a billionaire that should simply know his place.
Any political elite that steps out of line has seen a wicked immune response from the media, intelligence agencies, and the bureaucratic apparatus of the Federal Government.
There are battles being fought for completely unseen reasons, with disastrous consequences for ordinary folks.
(On a related note, how much money have we spent on Ukraine?)
I'm not revealing all of this to you to be discouraging. We want to have clear eyes, with no bias.
Because if you can do that, you can make a killing in the markets.
A "Hidden" Way to Find Alpha Despite the Chaos
The very best macro speculators have made the biggest wins by understanding when the motivations of the political elites are not priced into the market.
Think about it… if you're a billionaire investor, you probably do the DC circuit and talk with the members of the U.S. elite.
That's valuable intel, don't you think?
What if you knew that the Ambassador to Brazil was fuming because they were planning on dropping the U.S. dollar?
Gotta be a trade there.
How about the wife of a major biotech company that shows up with a massive necklace on. Maybe that Phase 2 approval is up on deck?
In the biz, we call that "alpha."
I have one more for you.
Imagine you were at a NYC fundraiser for saving some obscure bird from extinction in Peru. You share a table with the CFO for a major Fortune 500 brand.
You get to talking, and the CFO lets slip that he just loaded up his personal portfolio with a ton of shares of the company he works at.
That's a HUGE edge.
But get this: We can get the same edge… and we don't need to hobnob with New York elites to do it.
Click here and I'll show you how.
Original Post Can be Found HERE