Never in history has the stock market been such an overly complicated, headache-inducing mess.
Teams of Ivy league MBAs and Wall Street veterans are working around the clock to figure it out.
And most of their efforts are proving fruitless.
How long will the quarantine last?
What impact will this have on company earnings this quarter?
Or next?
Will $2 trillion in stimulus spending accelerate inflation?
Does a record federal budget deficit play into things?
Has quantitative easing from the Fed given sufficient liquidity to debt markets?
Will they start buying stocks for the first time?
What impact will buyback restrictions have?
Answer… IT DOESN'T MATTER.
Seriously.
Don't waste your time trying to figure it out.
Even if you DID have all the answers, it wouldn't help you make better trades.
Take unemployment for example…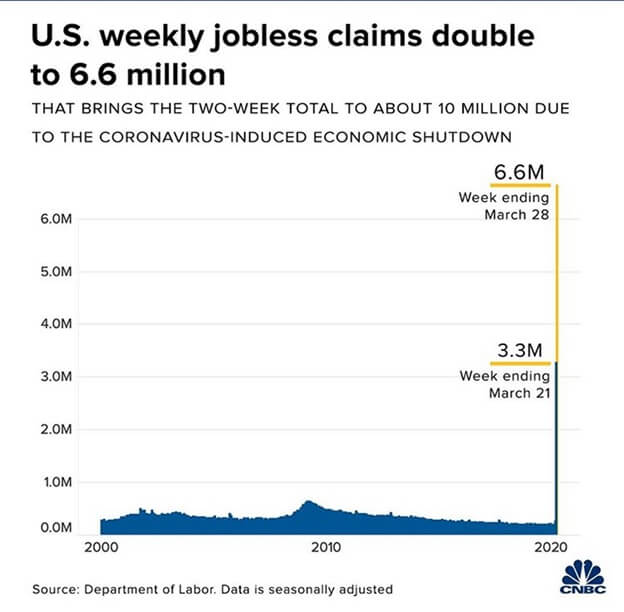 Look what happened in March.
Unemployment numbers dwarfed anything we've ever seen.
It wasn't even close!
Naturally, the market took a big hit, right?
Wrong.
The Dow went UP over 6% that day!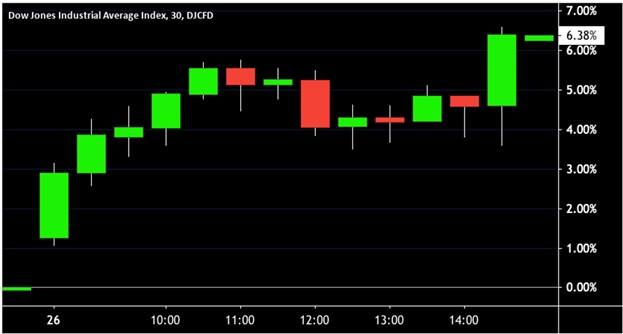 Moral of the story: don't waste your time analyzing this garbage.
None of it makes sense.
And it's not worth the brain damage.
Stick to the basics.
Buy good stocks.
And let insiders tip you off to big opportunities.
Not sure how? 
Click right here to join me in an on-demand training event and discover my secrets for finding massively profitable trades!