Global markets have lost $540bn in mkt cap this week, a remarkably small change, as a batch of strong econ data mitigated the negative effects of the worsening US-China trade conflict. Stock markets still highly valued at $77.3tn, which corresponds to 95% of the global GDP via Holger Zschaepitz [Welt].
Trump delays EU, Japan auto tariffs for 6 months since there's little chance of reaching a China-US trade deal in 6 months. The two sides have serious differences with the worsening political atmosphere. Negotiation terms have been laid bare to the public, making compromise difficult via Hu Xijin 胡锡进

[Global Times].

Huawei Technologies is asking its top Asian chipmakers to maintain deliveries after Washington announced draconian measures to curb the Chinese telecommunications giant's access to American technology via Nikkei Asian Review

[Japan]

.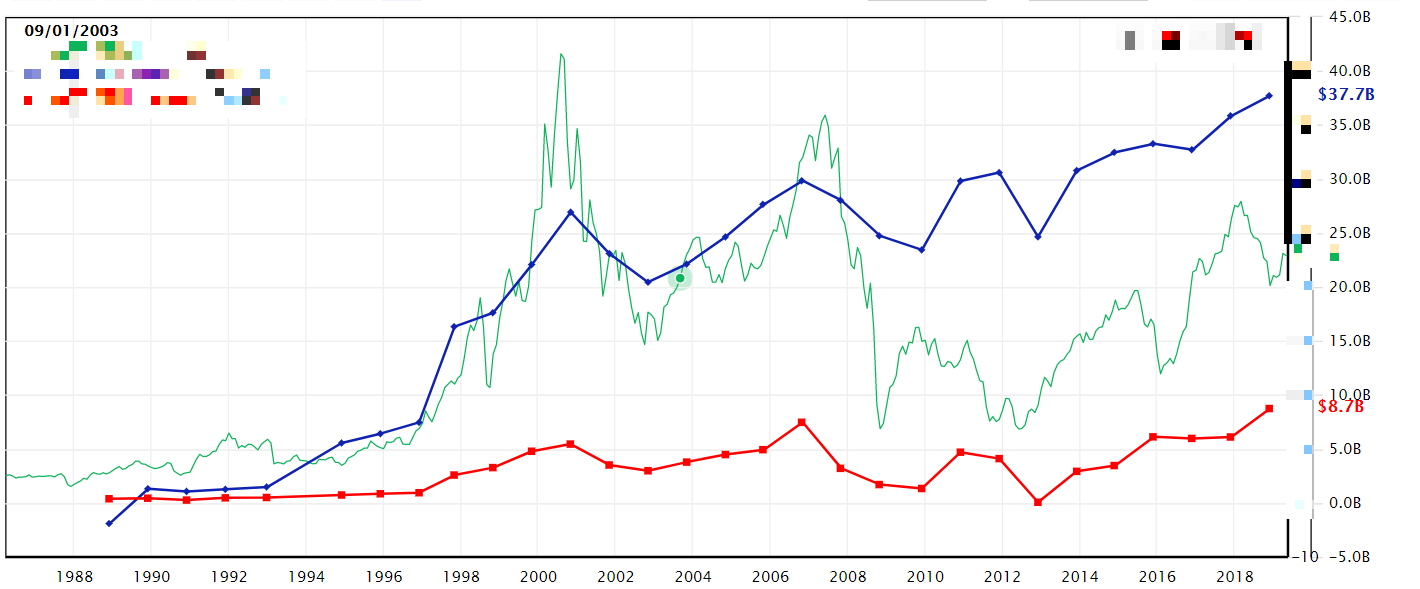 Since 2017 the SP 500 has experienced 3 healthy pullbacks: (12%), then (20%) and finally, (5%). If the current (5%) pullback gradually moves to a sideways price action the bleeding will be over and equities may have the opportunity to rally another 7% to 22% in the next year.
Yes, you read it correctly. However, before Mr. Market pushes higher, Ross Givens, from The Insider Report, found a new opportunity in the banking sector. Let's not forget big names in investment and regional banking are 'underwater' around 25/30% from last year's peak. We should not count them out of the battle, but the idea to pick just any stock without knowing who is behind it, well…does not resonate with Ross, the man delivering 4-Winners per year and enabling you to double your money [again, no typos in this post]. For more information about Ross Givens and the Insider Report, register for the webinar below.
🎥 Watch [Webinar] | 📝 Ross Given's The Insider Report
The banking stock Ross would like us to look at trades for just 8.9X estimated earnings and a remarkably low 5.4X next year's consensus estimate. Price-to-book is only 1.02 and the stock pays a 2.71% dividend that has been growing at 39.3% for the last 5 years [Strong Fundamentals].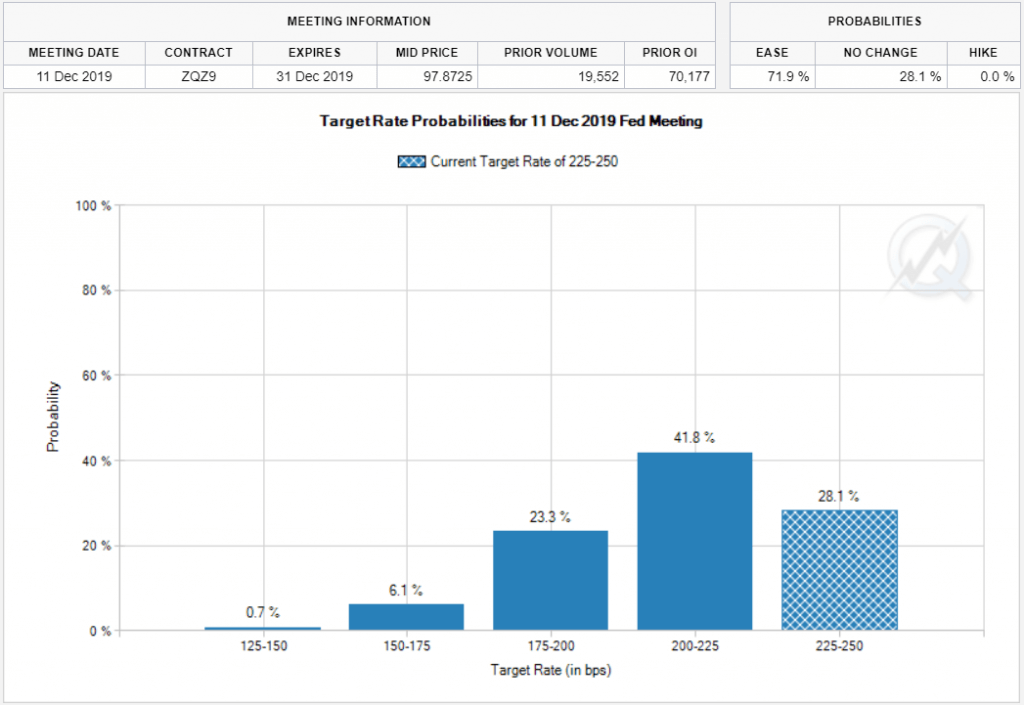 Another key variable when investing in banking stocks is to determined what the current interest rates are and where they could be moving. FedWatch is a tool powered by the CME Group in Chicago, which gauges the probability of Fed interest rate changes. According to the latest figures, there is a 71% implied probability to expect a rate cut by the Fed during December's meeting. Lower rates could push equities higher and boost bank profits.
Finally, as Ross Givens wrote in his latest published recommendations in The Insider Report: "The icing on the cake is a 29-year veteran with the experience and education 'Pedigree' from Harvard/Columbia who decided to add a couple of thousand shares after just watching from the sideline for the previous 10 years."
We count on the Insiders to guide us, lead us, nurture us and become our leading indicator. They help up on a monthly basis to pick the winners with the highest reward and low-risk opportunities. And in this case the new position does scream buy.

The image above is the speculative scenario he recently published, and in the last 4 months Givens closed 2 call options for a total of 400%.
Applying 'Price Rotation', the low of this contract was 0.95 cents and the high $3.60 per contract. Now, look at the 'Last Sale' $1.29 per contract, meaning some traders already took home more than +20% from the lows. This is not an exact science nor a guarantee but based on current market conditions and how the Insiders are behind this stock, you should easily see why Givens added it to his Portfolio.
The Equity of the Week trades within the buy range so you still have time to open a position yourself, go ahead and watch our upcoming webinar to find out how you can access this trade setup and several others.
⏬ ⏬ ⏬ ⏬
🎥 Watch [Webinar] | 📝 Ross Given's The Insider Report
⏫ ⏫ ⏫ ⏫