Risk-off in the markets triggered 'fly to safety' -investors- added long CHF positions last week via eFXdata.
SNB (Swiss National Bank) remains vigilant even when its benchmark interest rate walks at (0.75%).
EURCHF 10-month 'price rotation' [1.1160/1.1500] limited downside risk and plenty of speculative upsides.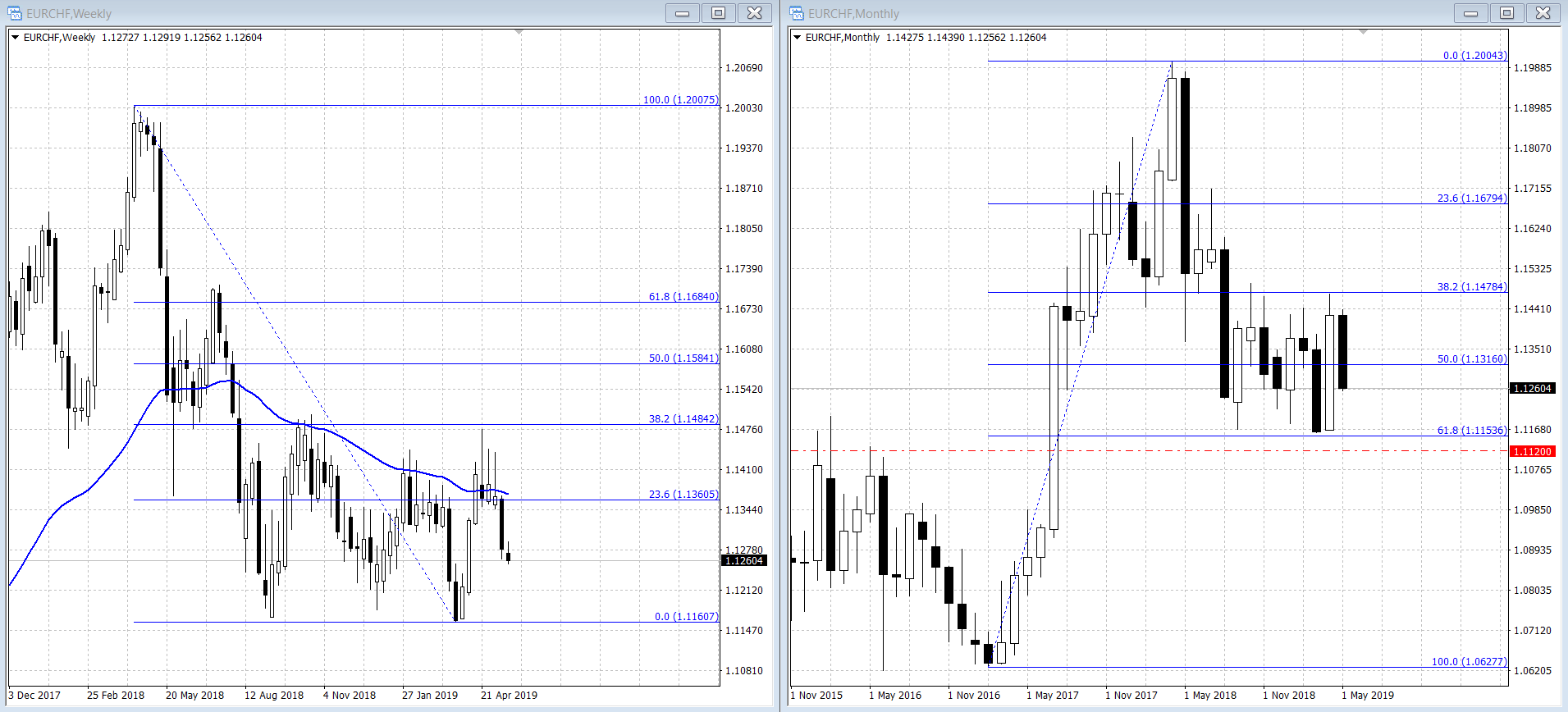 EURCHF Technical Levels | MT/LT
To the downside, on the weekly chart,1.1160 seems the next target for short sellers. Only a break and open below this level will allow short-sellers to remain in control which could lead to necessary measures from the SNB. I can see how the risk is limited and bears may need to evaluate how long they want to keep themselves in the risk-off game.
To the upside, on the monthly chart, 1.1128 [May 2016 high] could play a pivotal role as the MT historical support leading the way to target 1.1310/60, and finally breaking out higher to touch the upper band of the 10-month 'price rotation' at 1.1478 level.
Ross Mullins | Forex Technical Analysis
If the 'single currency' starts pushing higher, you should consider adding longs in the currency pair EURUSD. The video above shares Ross Mullins' technical analysis as he educates retail traders on the use of historical levels to allocate their risk.
Ross' Weekly FX Recap is a 'must-watch' not only at the end of the week but also at the beginning to prepare your forex 'Roadmap' to make sure you know what to do and where to do it 🎥 Weekly FX Recap: Bullish Dollar in the Driver's Seat this Week against the Majors