I'm sure you're coming into 2022 thinking about how to get ahead in the markets.
I want to make sure that you're not falling into the classic trap of the "coulda, woulda, shouldas."
It's a dangerous mindset to have… "Oh, if I had only caught one of those meme stocks, then I'd be on some beach in Barbados."
So today, I'm going to show you how the best traders I know…
The ones who are at the top of their game, both retail and institutional…
All focus on the same thing.
How to get an edge before anyone else knows that the edge exists.
This is the beautiful part of financial speculation.
Finding and exploiting a single trading edge, over and over, for consistent and compounding profits is a powerful way to build wealth.
And access to capital markets like this has only been around for a small sliver of human existence…
So let's make the most of it.
So how do we get this edge?
Most of the time, traders look at the wrong things. They chase news or follow lagging indicators.
The problem with that is by the time you realize where the edge in the market is…
The profit potential has evaporated.
But our PVA roadmap is different. It identifies footprints embedded in the market that stocks have the highest odds of moving away from…
And helps us find the next levels the stock could head into.
You can find an edge like the one in CYBR: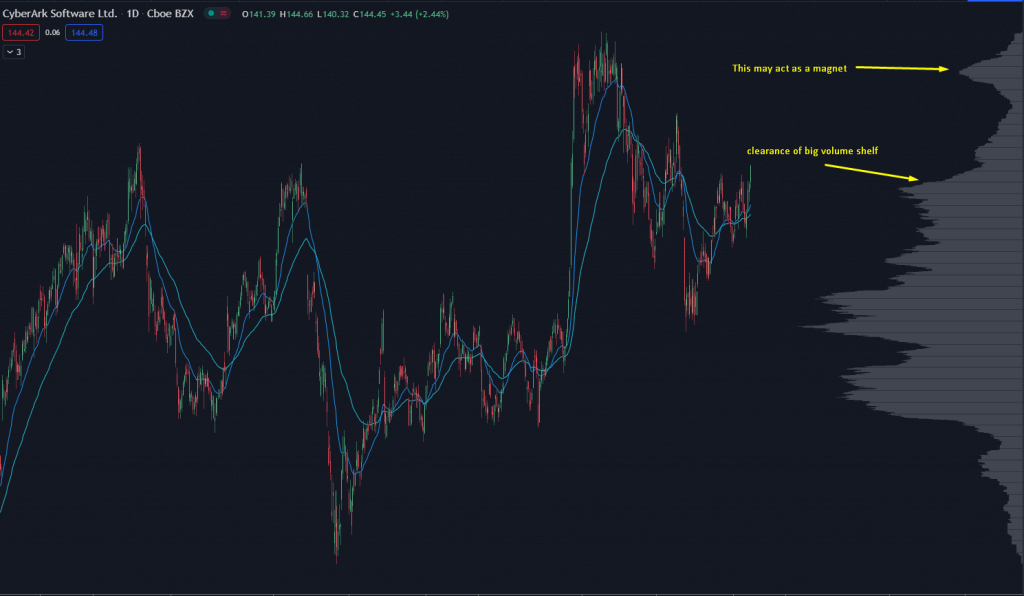 As you can see, the stock had a clear volume shelf. That means many market participants would be in a solid position into higher price movement.
And after a few weeks, the stock moved up and tagged all-time highs: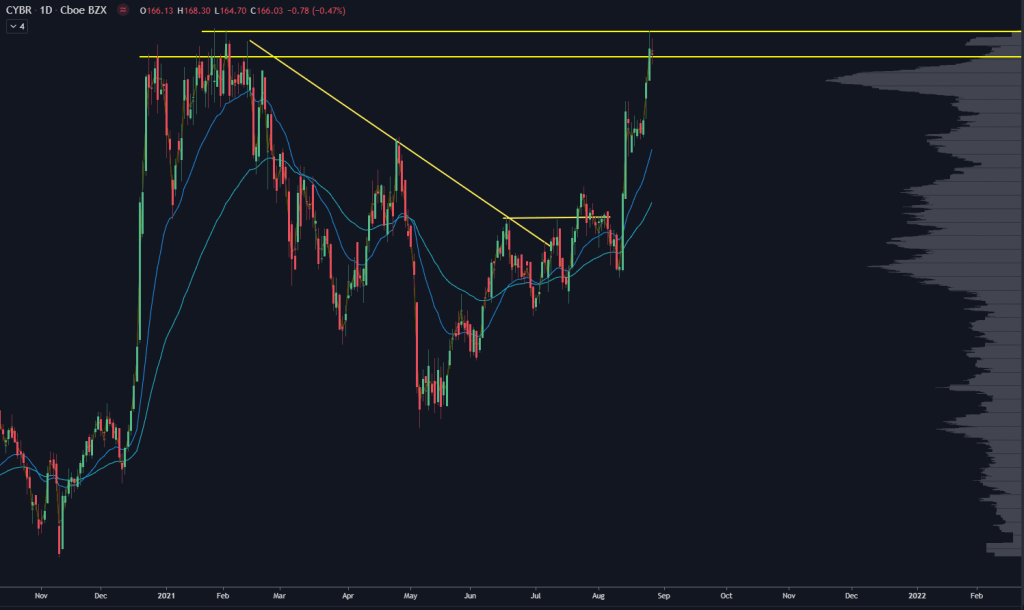 Using our Roadmap, we knew when the stock would take off…
And we knew the level that had the highest odds of getting hit.
Thanks to our roadmap, we were able to trade CYBR calls for a 128% return on capital.
How about this continuation setup in URI?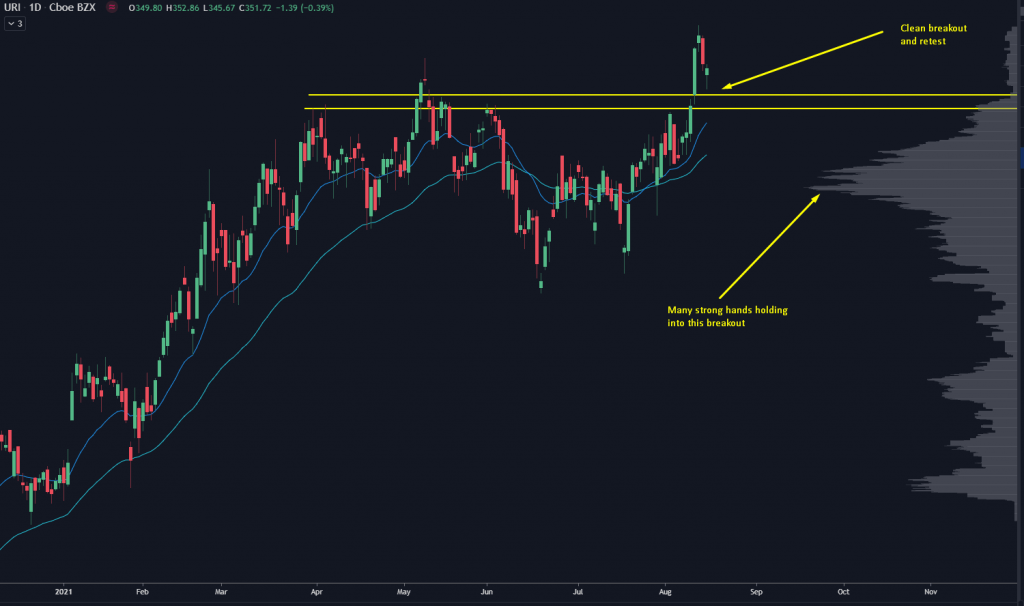 It had a clean breakout, then turned around a bit toward the most recent volume shelf.
We captured a nice 13.6% return on the stock and a 48% return on the options.
This can work on the short side as well.
Back in July, we saw NVDA volume trailing off as it continued to rip higher. This scenario implies a distinct possibility of a rug pull.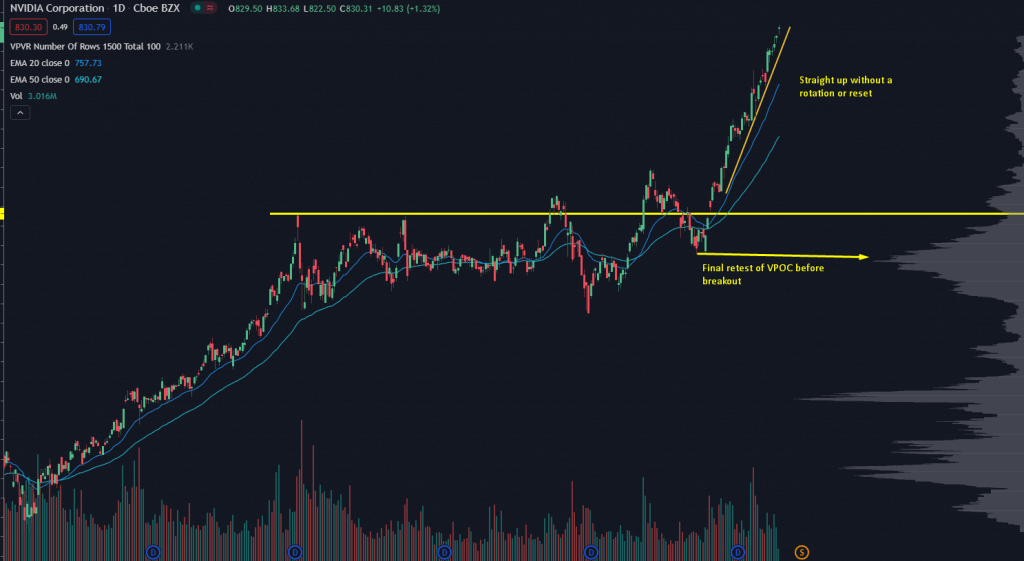 So we played the short side on this one with put options…
And in 10 days, we were able to close those NVDA puts for a nice double.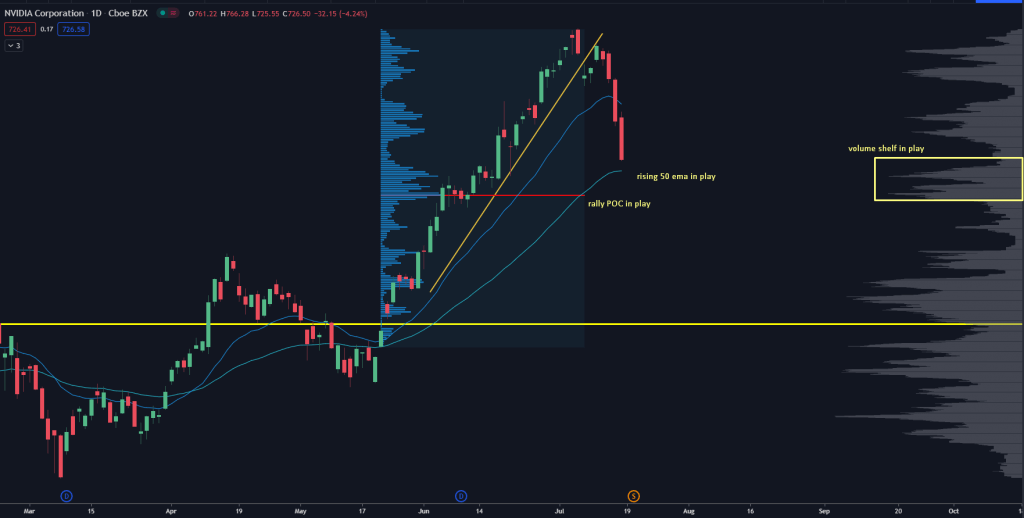 These levels are embedded in the markets…
Yet most traders are blind to them.
They rely on lagging indicators, or hope we'll see a "squeeze" or something along those lines.
Maybe they're right every so often. Good for them.
But there's little chance they'll achieve long-term trading success with that strategy.
There's a better way — and it's our roadmap. With it, you can see these hidden levels in the market…
And once you use our roadmap, you'll wonder why you didn't start trading with it sooner!
So head here for an in-depth training on our roadmap now.