I hope your weekend is getting off to a great start!
My oldest is turning 10 so we are stuffing our self with cake and spending some time on the lake.
I wanted to take a few minutes this morning and answer a question sent in from one of our traders named Steve.
Steve writes…
"There are so many insider trades each day, how in the world do you know which ones to follow?"
That's a great question!
The truth is there are a LOT of these trades, which is why it's important to have a clear process for filtering them down to a manageable number of opportunities to consider.
There is a lot to this process and several filters we use.
In fact, we share all of them in an on-demand webinar here, but to get you started on the right track lets talk about 1 of my personal favorites.
My Favorite Way To Finding Insider Trading Opportunities – Cluster buys
Cluster buying is when several insiders are buying at the same time.
One of the best examples is Clayton Williams Energy.
Our team noticed cluster buying when the President, 2 directors and the Vice President of Gas Gathering all bought at the same time.
This sends a strong message when that many top brass start dropping their own money into the stock.
They got in for around 9 bucks a share.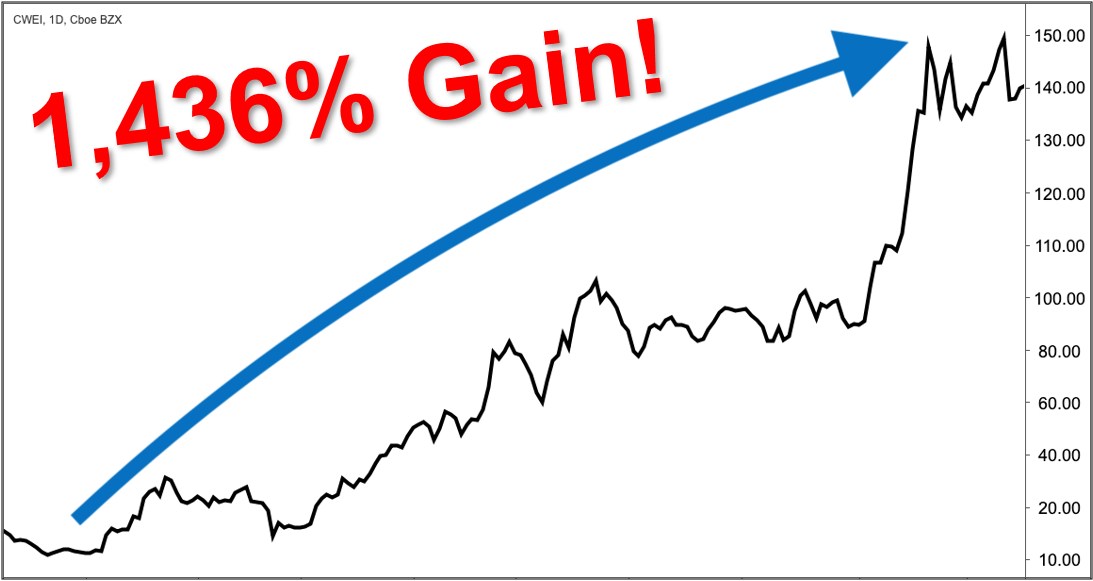 By the end of the year they were sitting on a 1,436% gain.
I mean think about that.
You could have invested just $10,000 in this stock in April and had over $150 grand by Christmas!
15 times your money in just under 9 months.
As you can see, finding insider trading opportunities is not that difficult if you know what to look for.
I hope that gives you a starting place and of course, if you want to learn the other filters we use make sure to…
Watch one of our on-demand training webinars.
If you would like to know how to time the bottom you may also be interested in learning about the Insider buy / sell ratio.