Steve here.
My secret profit roadmap just revealed an emerging opportunity, and buyers in the know are gearing up.
If you act fast, you can take the express elevator on this "fresh" tech IPO on the edge of a potential breakout.
Freshworks is starting to recover from it's post IPO hangover. 
It's a Software As A Service (SAAS) company, in the same category as ZenDesk (ZEN) and Hubspot (HUBS).
It didn't help them much when they listed while tech was seeing a nasty correction, but it appears that buyers are starting to step up. If the buying pressure keeps up, then we can easily see an IPO breakout on the horizon.
How To Get The Green Light On IPO Pre-Breakouts
To tell when buyers have regained control, you can follow an Anchored VWAP against the recent highs, and the IPO open.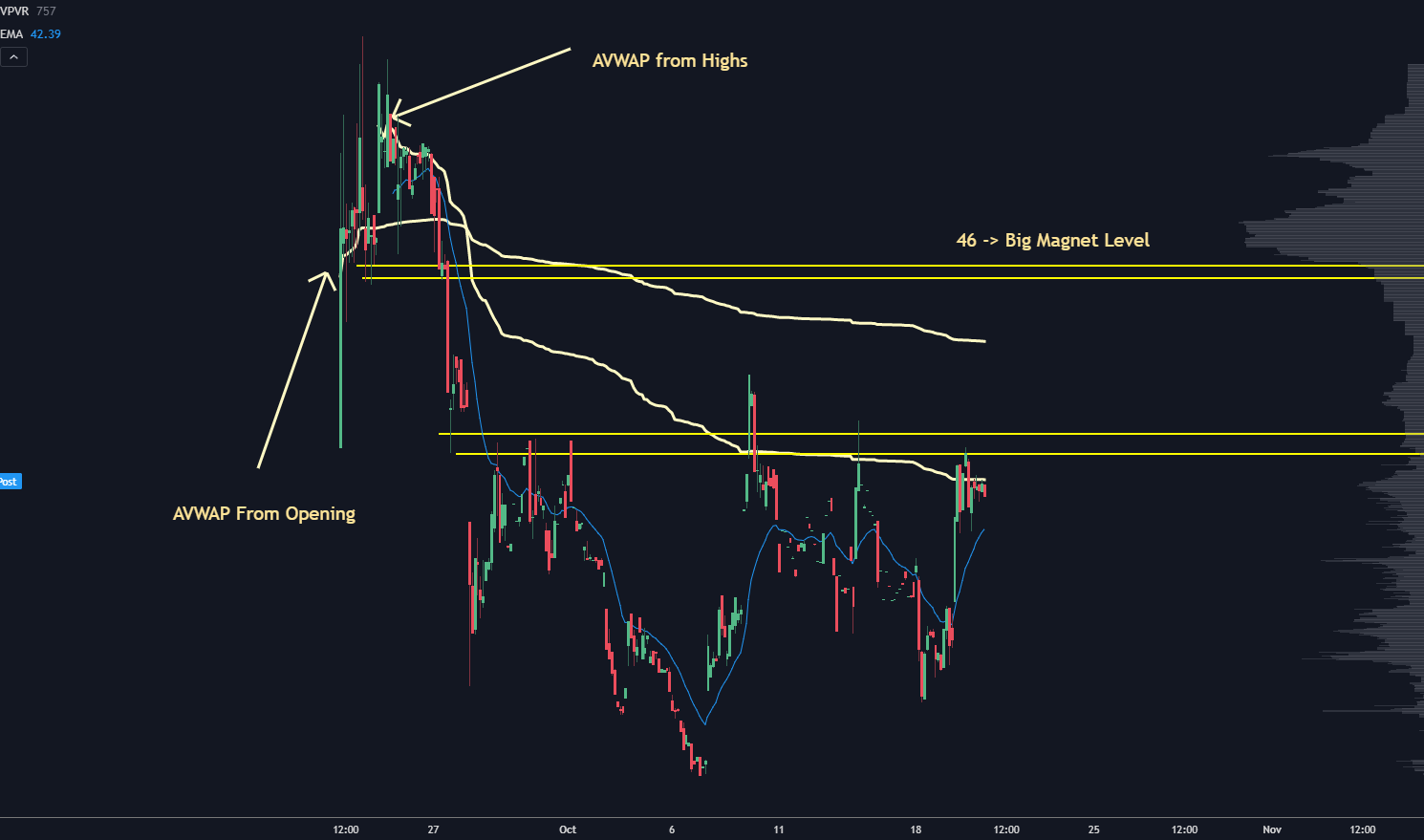 The first AVWAP to watch is right about where the current price of the stock is sitting, and it's just below a key resistance level where sellers have been stepping up at $43 per share.
If the stock can clear that level, then it will be a quick trip to the AVWAP from the IPO open, which currently sits at $45.
I wouldn't be surprised if we saw some algorithmic sellers come in to that level, which could lead for a retest of $43.
Now if $43 holds, then we've got a crack at the IPO range support at $46, which is the volume shelf as well– a clearance above that and that's when you get the breakout.
The key with these kinds of plays is you can be early to the next push higher without putting a ton of risk on. Simply look for the shift when buyers step in and you'll be rewarded nicely on the push above $50.
If you want to learn exactly how I find these explosive profit opportunities, and receive detailed buy/sell alerts click here!