I'll never forget one of the wildest days of my trading career. 
It was the early 2000s… 
And my team and I were making a killing by trading the news.
See, I'd developed a piece of software that was linked to a Bloomberg terminal… 
So the moment new data came out, my software allowed me to enter a trade within milliseconds and get into the market before it was able to move.
It was like legal arbitrage! 
On this particular day, we were trading nonfarm payrolls… 
And the numbers came out SIGNIFICANTLY higher than expected. 
Naturally, this caused a massive move in the forex market.
I'm talking about a jump of over 300 pips in a matter of seconds. 
Now, keep in mind that this was over 15 years ago. 
At that time, a lot of brokers were taking on risk internally instead of passing it on to liquidity providers… 
And when one of the brokers I was working with saw this incredible move, they decided to hold the price where it was in hopes that it would go back down… 
And they wouldn't lose their shirts. 
Of course, the price didn't budge… 
And they quickly realized they had to bump their price up to be in line with the market. 
But they made a critical mistake… 
See, instead of biting the bullet and pushing the price up to market level in one swift move, they decided to ratchet it up slowly, in small increments. 
They were still hoping the price would fall and they wouldn't have to lose any more money… 
Unfortunately for them, I was monitoring the price on a tier 1 bank feed and knew the actual price was still hundreds of pips higher.
So each time they made one small price adjustment, it gave me and my traders more margin to further increase our position sizes.
In fact, one of my staff members had an account with $10k… 
And in a matter of about 15 minutes, he'd made roughly $40,000 on it. 
Between him, me, and the rest of the traders in my trade room, we ended up costing that brokerage firm millions of dollars using the software I'd developed. 
Truth is, that strategy and software ended up changing the face of broker dealer trading platforms completely…  
And in all the years since, I never found anything that came close to the "trading the news" tactic I used back in those days.
… Until I met Ross Givens.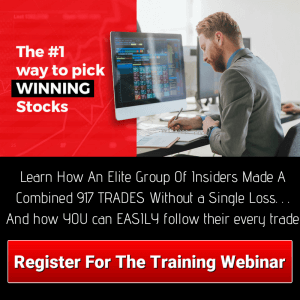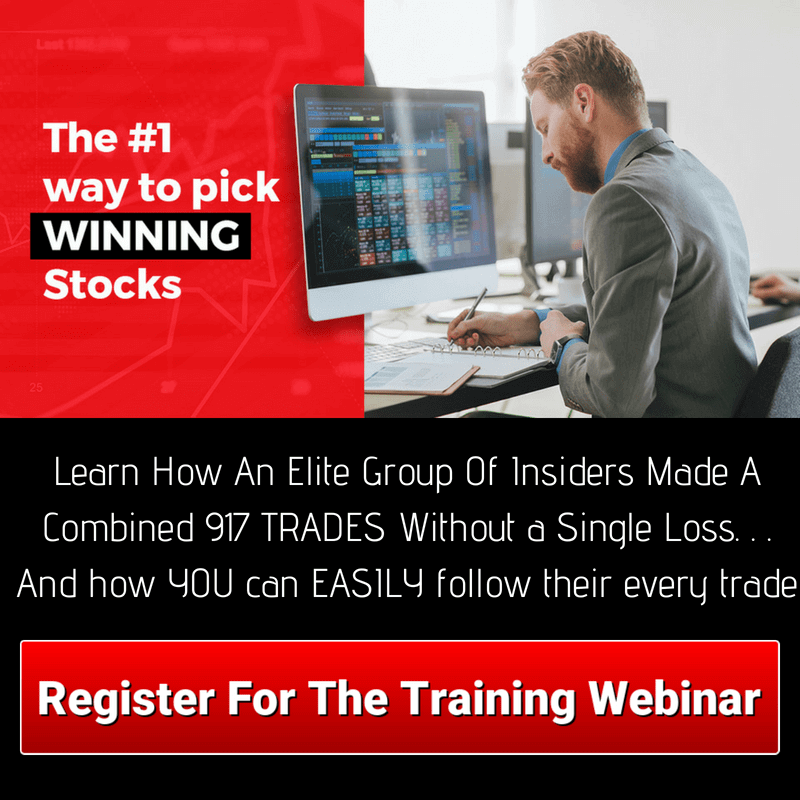 See, Ross is the editor of the Insider Report, an alert service that tracks the trades of corporate insiders… 
Folks like CEOs, CFOs, board members, directors, Senior Vice Presidents, Chief Operating Officers… you get the idea.
Now back when I was trading the news, I was able to act on information before the rest of the market learned about it. 
That's exactly what these insiders are doing… because they know what's happening with their companies before anyone else does. 
Now, let me ask you this… 
If you were an executive officer or company owner and you knew you had better-than-expected earnings coming out next quarter… 
Or that your new drug was on track for FDA approval… 
Or you were about to finalize a merger that was going to skyrocket your company's valuation… 
What would you do? 
Yeah, you'd probably buy up some stock! 
Well guess what… 
These guys are no different. 
So when you see 10… 15… 20 company insiders all grabbing up shares hand over fist, you should probably pay attention. 
It's basically like getting a completely legal insider tip… 
Or knowing a piece of market-moving news before everyone else. 
Now if you'd like to learn more about Ross and the intricate system he uses to find and filter through all the insider trades that take place every day… 
And how he finds the ones with the BIGGEST profit potential…