Moving into the holiday season and the countdown to a new year, it's a good time to reflect on 2019 and ask yourself… 
"Did I get the results I wanted this year?"
If the answer is "no," then your very next question should be… 
"How am I going to get different… better… results in 2020?"
Here's the thing: 2020 is already shaping up to be a wild year… 
With impeachment proceedings, foreign trade negotiations, and a Presidential election, there's no telling what may happen in the market. 
Some analysts are calling for continued growth… 
While others are predicting we'll see a "full-blown profits recession."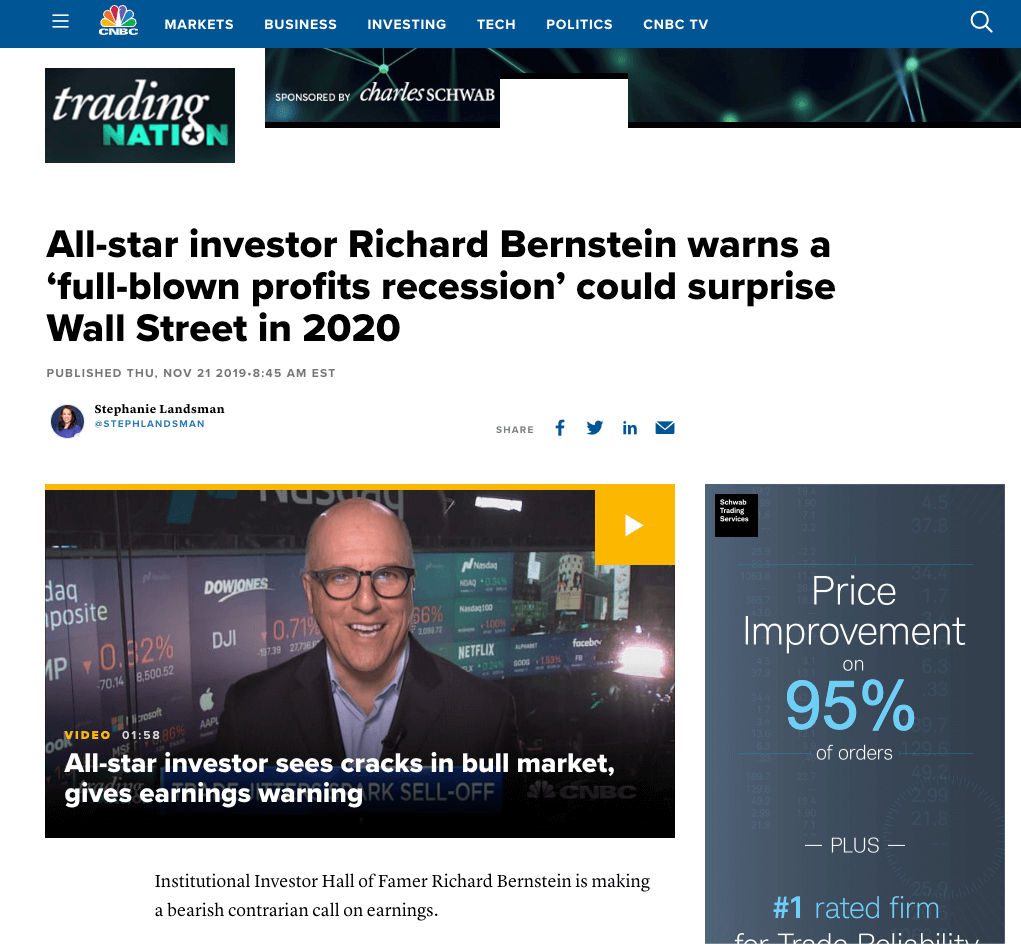 The truth is, no one knows exactly what will happen… 
Which is why you need a trade strategy that remains sound regardless of what the market is doing. 
Now, I've put together a presentation with former fund manager and Vice President of JPMorgan Chase, Ross Givens… 
You may have seen him giving market analysis on CNBC, Bloomberg or Fox… 
But in this exclusive briefing, he's laying out one of the smartest market-proof trade strategies I've ever seen.
Listen, if you're serious about making 2020 your best trading year yet, then you owe it to yourself to watch this… 
All you have to do is click this link to get registered for free.  
Before the mad rush of the holidays, vacations, and family visits… 
Before the ball drops on December 31st… 
And before another year of nothing but the same old results passes you by… 
Take one hour to yourself and discover the strategy that can help you reach your trading goals in 2020.