Earlier this year I made a video touting two upcoming IPOs that I liked. 
One of them was a company called Quantumscape (QS) that went public about two months ago. 
They make a solid state lithium battery which has long been viewed as the holy grail of batteries, but no one has been able to make it work…  
Until now. 
Quantumscape claims that they've cracked it. 
And if their 20% gain in valuation after their battery performance showcase last week is any indication, they have.
But the big reason I recommended it was that the ultimate tech insider — one Mr. Bill Gates — actually went public and backed Quantumscape as an early investor. 
That was all I needed to know. 
After all, this service is called the Insider Report for a reason…  
So when an insider — especially one of Gate's market expertise and stature — buys in, you pay attention.
If that's all you need to know as well…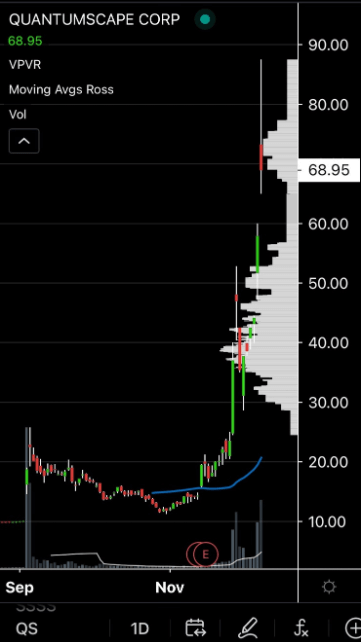 Now, you could quit your day job and spend all your time learning these different industries and stalking these insiders' movements to find the best trades.
Or… You could keep your day job to take care of the essentials and join my Insider Report service as a member.
Let me do ALL the hours of market research and industry legwork for you. 
Why not lean in to the trusted experts and spend your free time doing what you love, while putting your money to work for you? 
The most action you'll have to take is signing up for my service and buying and selling when I send you the alerts.
Pretty sweet deal, right?
So what are you waiting for? Christmas?
2020 has about 8% left in the tank. Power through it and supercharge your profits going into the new year.
Click here today to learn how you can spoil yourself, your family and your wallet with the best insider trades at the click of a button.
See you on the inside,
Ross Givens