A lot of you have asked how I pick stocks.
So today I'd like to give you an inside look.
This is a trade I recommended on April 9th.
The company is Matador Resources (MTDR) – an oil and gas exploration company.
At the time, anything involving oil sent shivers down investors' spines.
That's because it had been a roller coaster year for black gold – from $65 to below $20 a barrel.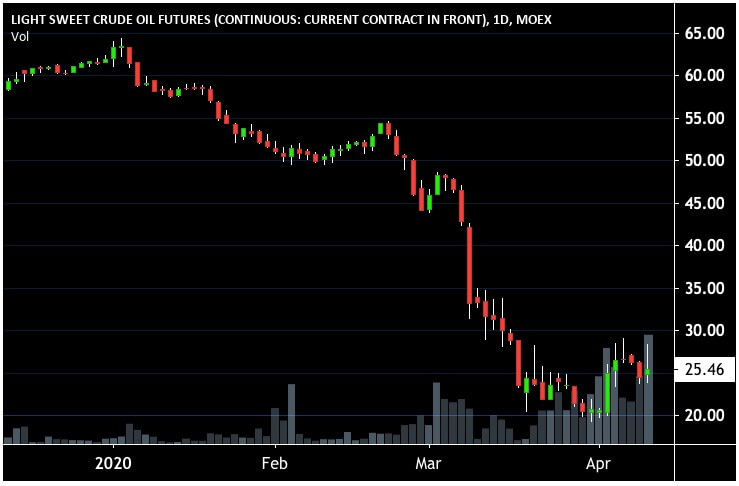 But the best trades often look downright scary at first.
And this one was no exception.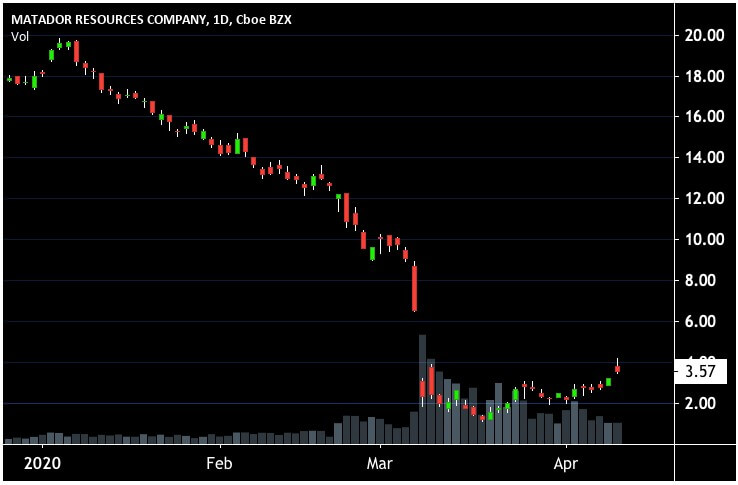 What tipped me off to Matador was a series of large purchases by company insiders.
It was a massive cluster buy coming from the top brass at the firm – the ones who know their company best.
The Chairman, CEO, Executive Vice President, CFO, President, Chief Operations Officer, and several company directors have all bought stock over the last few weeks at prices ranging from $2 to $10.

As you can see in the chart above, this was the heaviest insider buying in the history of the company.
Insiders appeared to be triggering a reversal in the stock.
MTDR was moving steadily off its lows.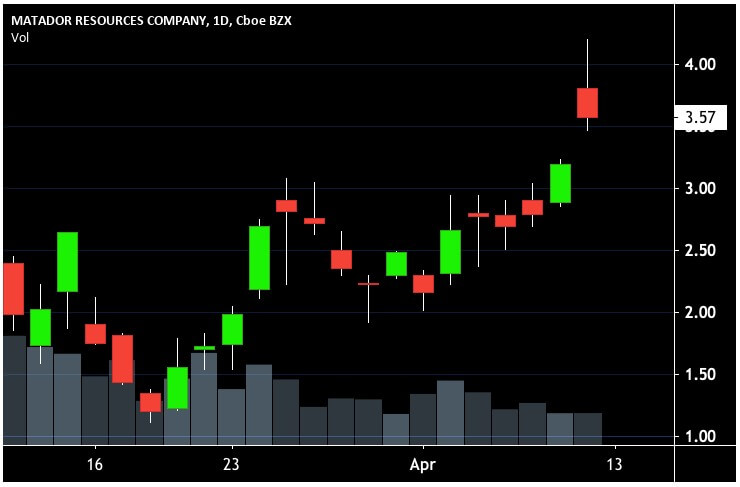 But here's one thing to note…
Look how much MTDR stock was up over the prior 4 weeks.
Shares jumped from $1.20 to $4.00 – a move of 233%.
Many traders make the mistake of not buying since the stock is already up.
It doesn't matter how much of the move you "missed."
What matters is how much further the stock can go.
No one buys the low.
In fact, most of my losses have come from trying to do just that.
Stocks that are going up tend to keep going up.
And stocks going down tend to keep going down.
Two months later, Matador Resources is over $12 a share.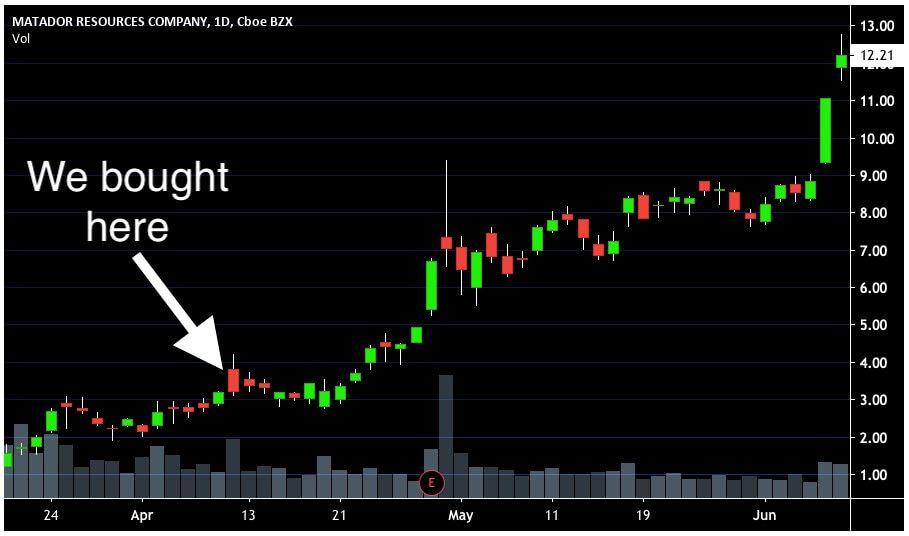 And Insider Report members are sitting on a 239% open gain.
Those who bought the call options instead did even better.
The catalyst was the company earnings announcement.
Unbeknownst to anyone on the outside, Matador had hedged all of its oil production for the next 18 months by selling futures contracts.
So while its competitors were going to lose money selling crude at $20 a barrel, Matador was guaranteed $55 a barrel through the end of 2021.
This was a game changer, and the stock responded accordingly.
But again, there wasn't an analyst on Wall Street who knew that information.
The only ones who did were the CEO, CFO, Vice Presidents – the people who were buying up large blocks of the stock in their personal accounts!
If I wasn't following the insiders, I would have never known to buy MTDR.
That's why insider trading records are so valuable.
And why we've been able to hand our members so many big wins.
The final piece of the puzzle is figuring out where to sell.
For that, I always look at volume.
Here's the profile for MTDR: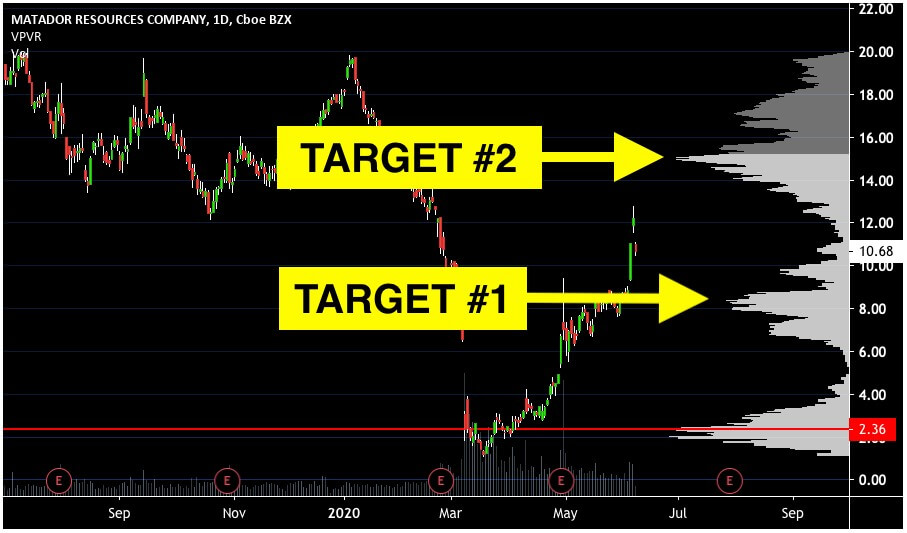 Notice how the stock formed a base around the $2.36 mark at the bottom of the chart. That was the acceptance area.
We bought at $3.59 – once MTDR began breaking out of that range.
Our first target was the high-volume area at $8.00.
We hit that for a 122% gain in the first 3 weeks.
Our next target is $15.00 which will give members a nice 4X return.
So that's it.
That's how I pick stocks.
Insiders tip me off on which stocks to buy.
Charts help find good entry points.
And volume identifies high probability targets.
It took me years of trial and error to hone my approach.
But Insider Report members can attest to its effectiveness.
CLICK HERE to Attend an On-Demand Webinar and Learn Exactly How I Pick Stocks.
All the Best,
Ross Givens