SO, this happened: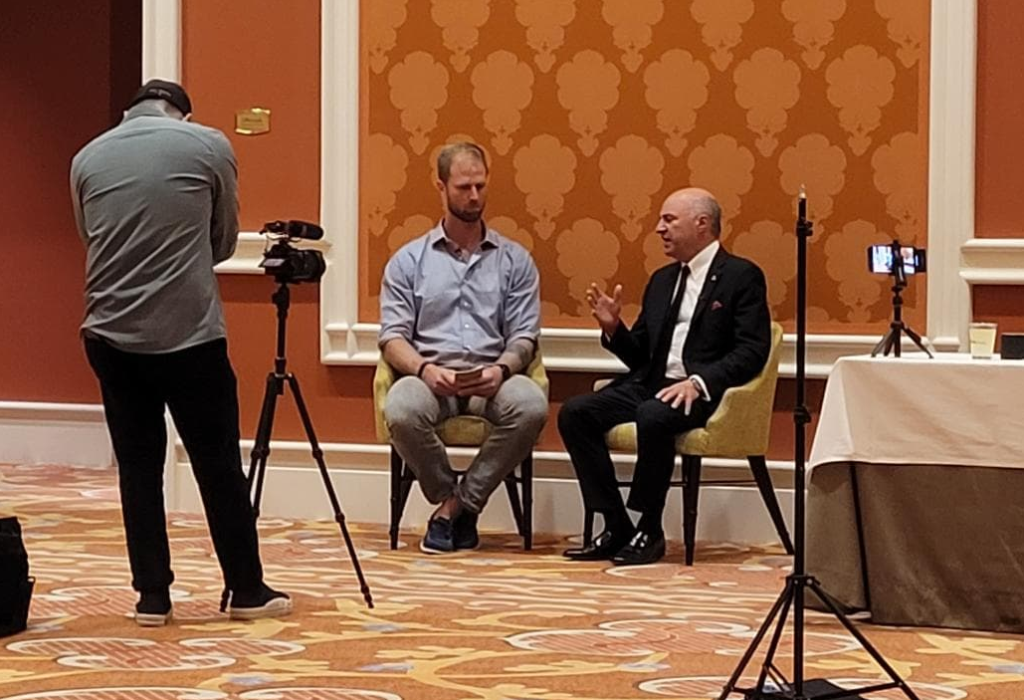 I was able to sit down with Kevin O'Leary and talk about his new project, WonderFi.
That's not the only deal flow I have been privy to.
We got to chat with a company that wants to wrap quantum encryption around Web3 wallets.
We had a sit down with an online media company that will allow you to see the bet spreads on multiple platforms.
And then we had a quick pitch about a major oil project out in Colorado.
These were not from pitches– they were all one on one with me, either the CEO or a key financier.
It's nice to be on the inside. You get to see deal flow before anyone else has had a look, and some of the edge is knowing before when the catalyst is going to hit.
It points to a future where with that little supercomputer in your pocket…
You can have more information than most full-time traders at a multinational bank.
But you don't have to wait 10 years to see who the real winners will be in this exciting space.
We here at Insiders Exposed have already developed an effective strategy to spy on history before it happens…
By keeping tabs on the best-connected folks on the inside of great businesses (or even, not so great businesses)…
We can see where they're putting their own chips on the table.
It gives us an unfair advantage — we get to know who's putting their money where their mouth is before anyone else.
Want to know more about our strategy?
>>> Discover The Unfair Advantage That Comes With An Inside Edge
Original Post Can be Found Here