The dismal start to the year for markets seems to be clearing up… at least temporarily.
Markets are starting to run extremely hot for the first time this year.
There are a bunch of companies posting better than expected earnings and it's pushing up the value of their stock.
SOFI, the San Francisco based FinTech is up a nifty 28% on earnings today: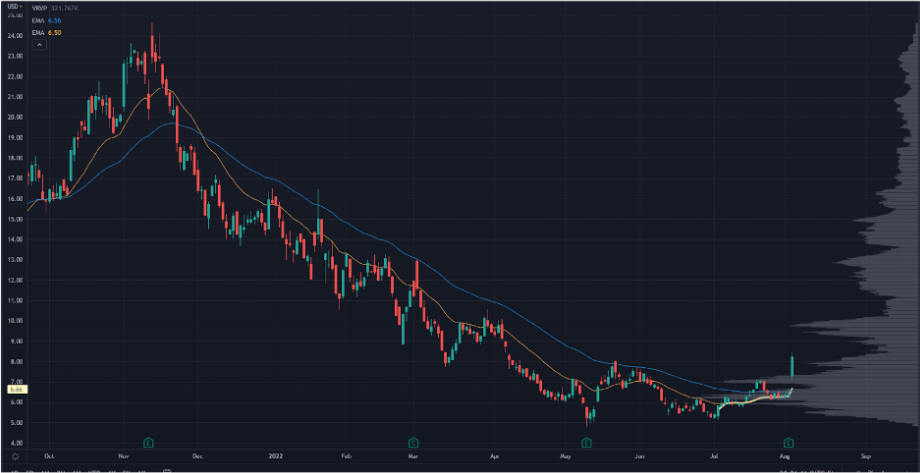 AYX, a data science platform is rallying strong on solid numbers: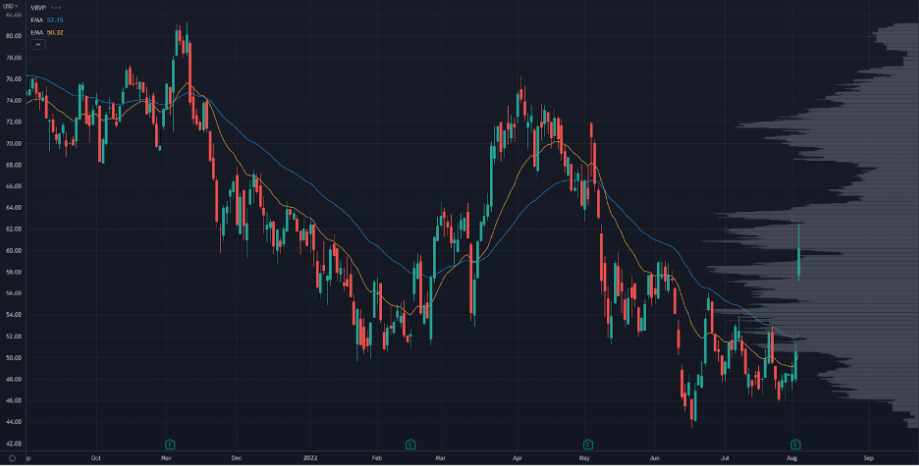 Then there's TUP.
TUP? You might be asking yourself…
Yup, TUP… as in Tupperware.
Food storage doesn't sound sexy…
But, while other investors are "buying the dip in tech"… check out what happened to TUP: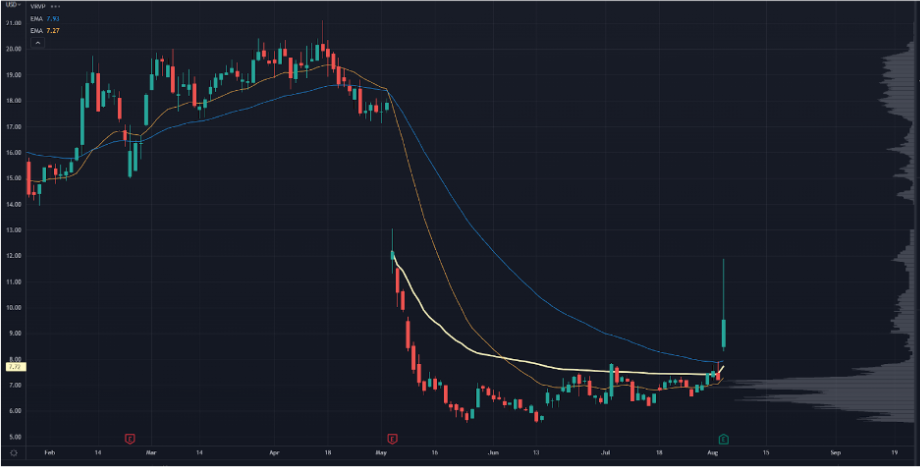 Up 32% into the close… and over 60% returns at the highs– for a single day!
But Steve, you might be wondering, how can I even think to play Tupperware?
It's a snoozer of a company that's been keeping mom's meatloaf and grandma's lasagna fresh since just after WWII.
I'm supposed to be getting rich from the 4th industrial revolution or investing in the transition to green energy…
… or any of the other garden variety investing fads analysts salivate over on CNBC.
But if you follow the "smart money" — like we teach you to do in Insider's Exposed…
You'd know that 7 insiders have been loading up since June…
And they are now sitting on a handsome profit.
Any chance they might have known something you and I didn't?
The TUP trade is something we call a "Cluster Buy" and it's one the key setups we'll teach you about in Insider's Exposed.
>>> Go Here To Make It Rain With 100% Legal Insider Trades
To your trading success,
Steven P.
PS – You know that SOFI trade I talked about at the beginning?
It's one of our active holdings in Insider's Exposed.
And the call options we recommended did DOUBLE what the stock did.
>>> See How We're Doing This Here
Original Post Can be Found Here