Late last week, we alerted our members to a hot new trade opportunity…  
And in just a second, I'm going to show you exactly why the insiders are betting big on this biopharmaceutical stock… and why you should follow their lead.
Of course, it's always nice when we can roll our earnings from one winner right into the next promising trade… 
Which is exactly what Insider Report members who took our advice on Eidos Therapeutics (EIDX) are doing now, after seeing an easy 66% profit in less than three months. 
Much like our newest pick (more on that in just a minute), Eidos is a clinical-stage biopharmaceutical company.
Back in early July, insiders at Eidos's parent company, BridgeBio Pharma, purchased a total of 882,353 shares of EIDX stock…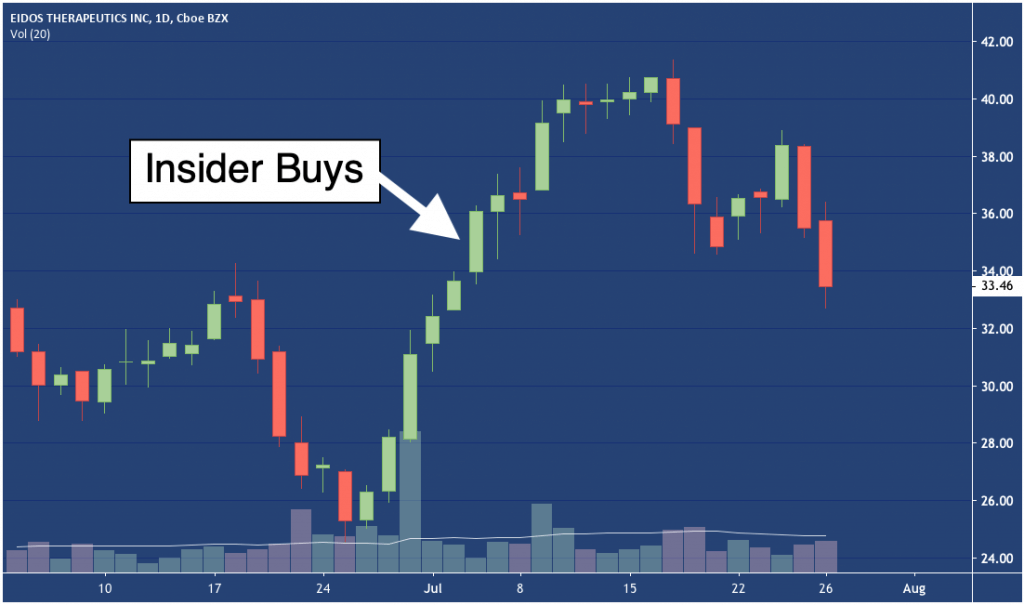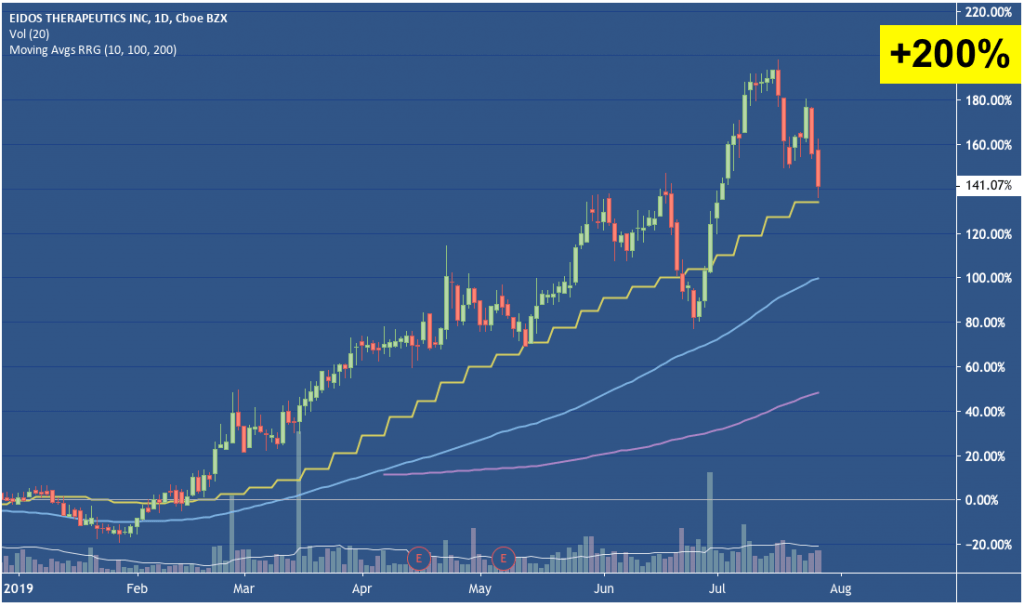 Now, you'll notice on these charts that EIDX retraced toward the end of July, giving investors a second chance to get in on the action… 
And based on our research, we advised our members do exactly that. 
On July 29, we issued an official buy recommendation on EIDX… 
And just last week, we locked in earnings of 66% since that purchase alert.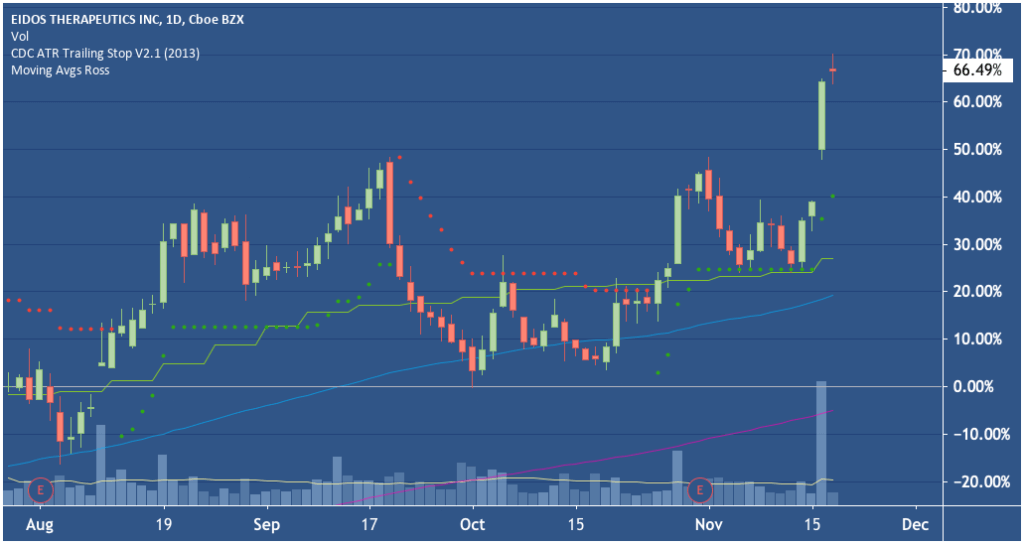 Now, we're moving those profits into the newest insider opportunity… 
Like Eidos, this is a clinical-stage biopharmaceutical company that is currently developing an entire pipeline of new drugs… 
Any one of which could potentially deliver a windfall for this $52 million micro-cap stock. 
Insiders at this cutting-edge company are optimistic… 
In fact, one 10% owner is so confident that he just spent nearly half a million dollars on 131,017 shares.
Additionally, the company just announced better-than-expected earnings, which moved shares up 12.7% in just two days… 
And we expect even bigger results moving into 2020.
Now, I'd love to give you all the juicy details of this red-hot opportunity… 
But they're reserved exclusively for our Insider Report members. 
So if you want a piece of this action, simply click the link below to find out how you can become a member today… 
Click Here To Gain Exclusive Access To This BioPharm Ticker Symbol!