Attend An On Demand Webinar To Learn More About Insider Trading
In my last video I broke down the anatomy of a 200% trade. I shared some of the things we consider before buying a stock using a real live example trade our internal analysts found and alerted our Insider Report users to back in October.
If you missed that video make sure you click over below and watch it. I think you will learn a ton.
Now for today. I want to talk about two things.
First, how Insider data can help you choose a sector to trade and second I want to go over the details of the stock that we are rolling all the profits into from IIRP, the trade I shared with you yesterday that made us over 200%.
So let's start with something called the Insider buy sell ratio.
This is a number that demonstrates when Insiders within a specific industry are moving into the market and it compares it with price. This gives us a great picture of how these insiders get in at almost every low within their own sector.
Before we start looking at individual sectors I want to take a little bit of a detour here and look at the market as a whole. Its important you realize how powerful this information is.
This insider data when laid across the SPY which is an ETF that aims to track the S&P shows that Insiders know what they are doing.
The SPY for those who don't know is made up of just about every sector so it's a great way to get a bird's eye view and really does represent the overall market.
The green bars represent insider buying.
The higher those green bars are, the more insiders are buying.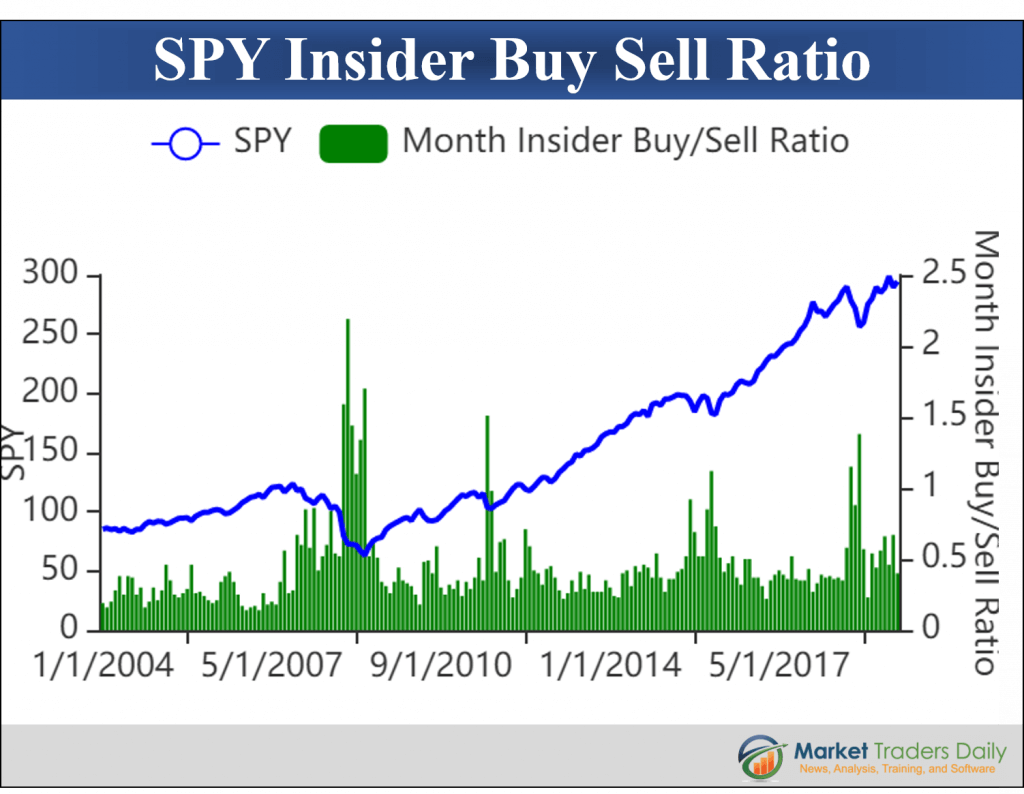 They bought big at the 2009 lows, the 2011 pullback, the one in late 2015, and again last December before the market skyrocketed this year.
All of the best times to buy over the last decade they bought.
And it's like this across every sector.
Financials…
Basic Materials…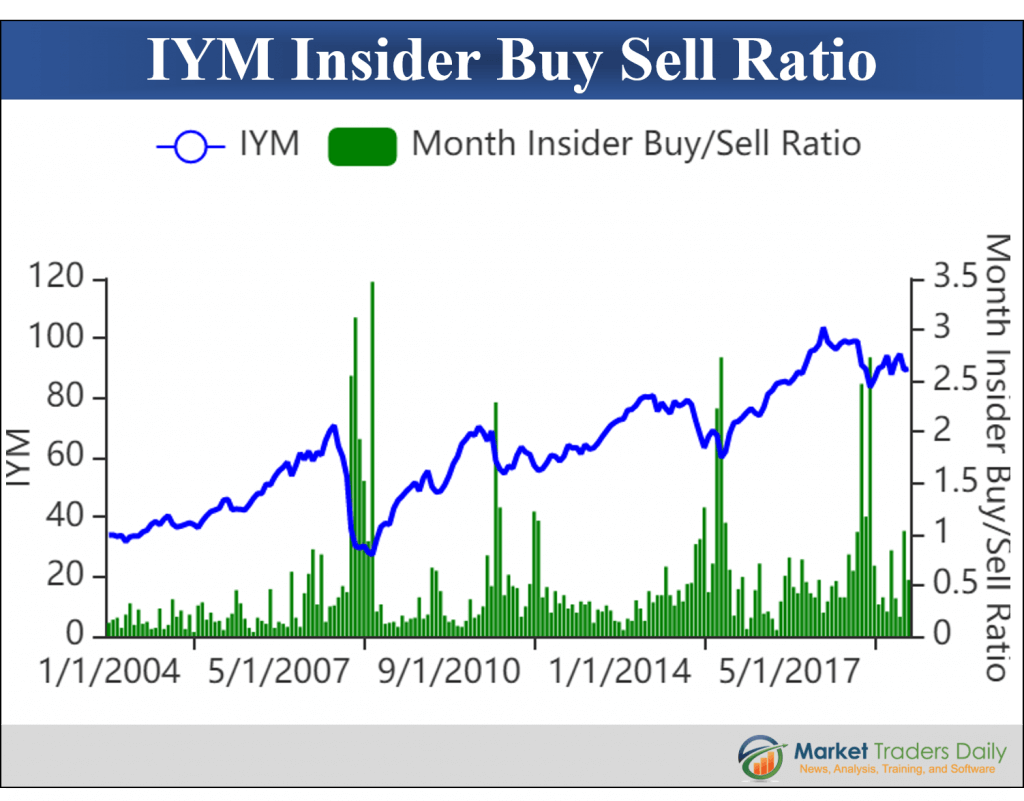 Insiders bought big into every low PERFECTLY.
So these are people you really need to be watching.
Following them is like getting a completely legal inside tip… from the smartest 1% of investors in the market.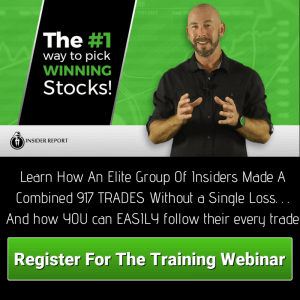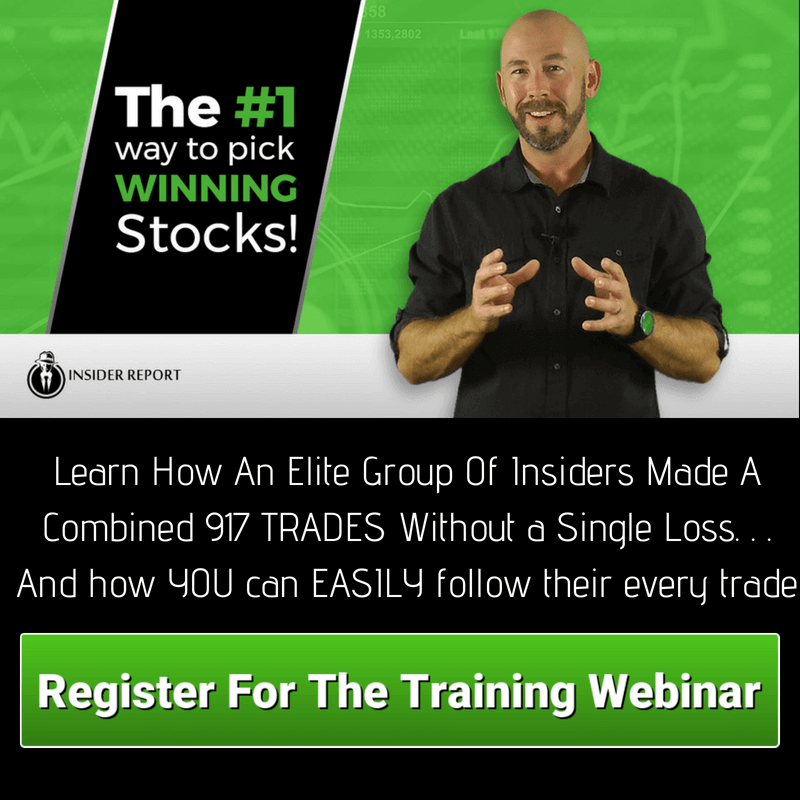 And that's why I am always telling you the form 4 is the most valuable piece of paper on wall street.
So where are the insiders buying now?
Energy!…
You can see that just last month Insiders piled in more than they ever have. The last time they piled in this much was pretty much at the bottom.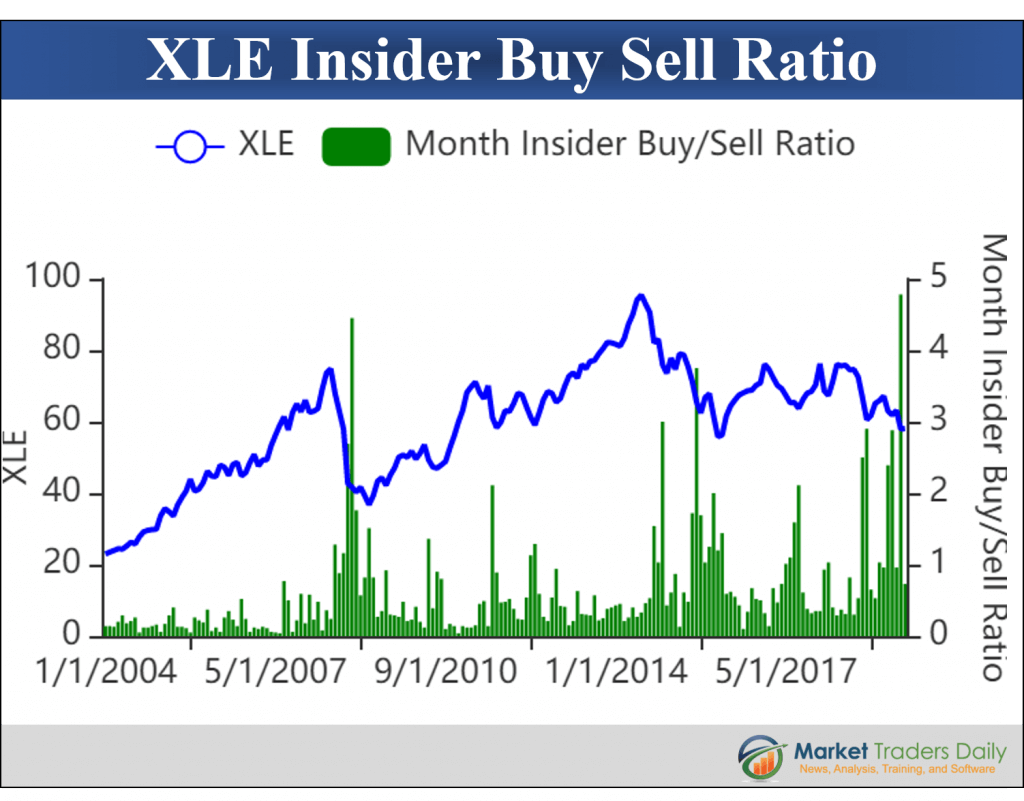 So what does this mean?
It means Insiders believe their sector is undervalued.
Now, that does not mean that every company is undervalued or going jump but the sector as a whole.
So today, I want to share with you the research on an energy stock my team has identified.
I am going to tell you on the front end this is not a freebie.
You have to be an Inside Report member to get the ticker symbol but I want to go through the research with you because I think you can learn a lot about what we look at.
Click Here To Learn How To Become A Member
Today's pick is a small cap energy stock experiencing heavy buying from an influential insider.
He is the founder of a privately holding company which owns a ton of noteworthy companies one of which is an oil and gas exploration firm.
He actually built the company from the ground up.
So not only is he a mega success, but also intimately familiar with the energy sector.
After taking a huge stake in this company in 2016, he appointed two of his own guys to the board of directors.
The stock quickly pushed higher and nearly doubled over the next 3 months.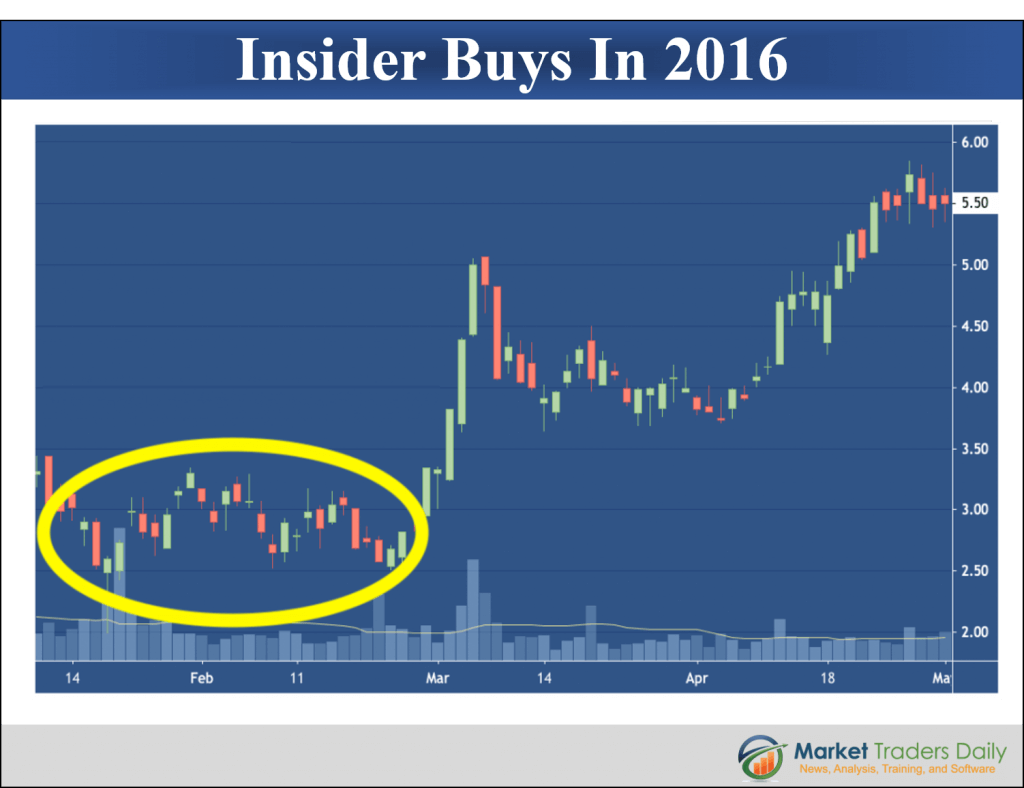 He then sat on his position for three years without picking up another share.
Until recently…
Following two purchases of a million shares each in late May, He bought five more times in August to pick up an additional 2.5 million shares.
His buys range in price from $1.55 to $2.23, and the stock now trades right at the $2 mark.
Now, remember, the energy sector has seen huge buying levels from insiders in recent weeks.
In fact, the buy/sell ratio hit its highest level in 15 years last month.
Clearly these in-the-know traders believe now is the time to get long energy.
From a technical perspective, it looks very strong as well.
The Summer downtrend has been broken.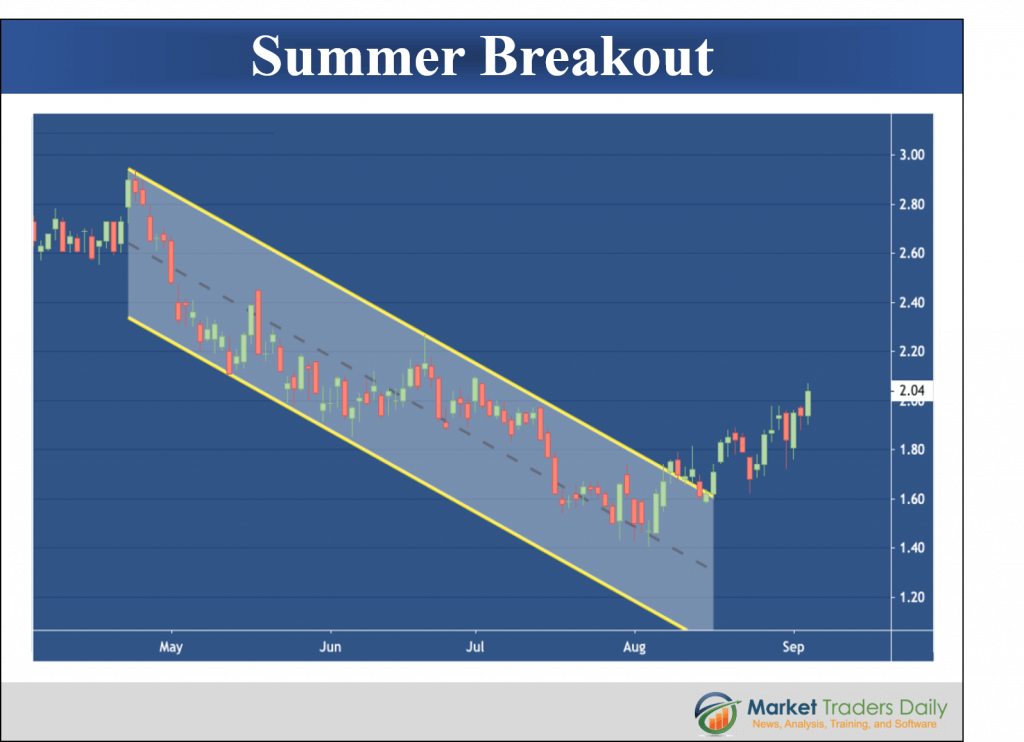 And shares are pushing steadily higher.
Our first sell target will be the point of control at $2.67 – 30% above where it trades today.
Beyond that, we will look for a move above the $3.00 resistance level to new highs for the year.
Small stocks like these can make big moves on a percentage basis, so there is a ton of profit potential.
This trade is also optionable and we suggest an option string to our insider report members which could certainly bring triple even quadruple digit gains.
So we have a great opportunity coming together.
If you want to get your hands on this ticker symbol you need to attend one of our upcoming on demand webinars.
Not only will you be able to get your hands on this ticker symbol but also a brand new report with a total of 3 stocks all with massive insider buying and supporting data that leads us to believe these stocks are ready to pop!.
So click here to attend an on demand webinar.
We don't know what the insiders know and these stocks could jump at any second. So check it out now and I hope to you see you in the members area soon.