If you've been following me for a while, you know that I only discuss politics when they affect the markets.
My mom taught me that politics and money aren't the best topics of conversation in most scenarios.
However, there are certain times when investments and politics get so intertwined that they have to be discussed.
Well, investments are my jam and this is one of those times… Sorry, Mom.
Like most of us, Georgia Senator David Perdue has had a stressful 2020.
Not only is he in the midst of a knock-down, drag-out runoff campaign that will determine the Senate majority and direction of the American political landscape for the next several years… 
But he now finds himself at the center of an insider trading investigation involving a company that I have a connection to. 
I know it seems like a lifetime ago, but remember the beginning of the pandemic?
Millions of Americans were losing jobs by the day, restaurants and movie theaters were shuttering and the market was in a free fall.
Back in March, when most of us Americans were just starting to realize that life as we knew it was about to change…
Sen. Perdue was allegedly laughing his way to the bank.
Twice in the space of two months — January and March 2020 — the senator made a series of very fortuitous money moves with his shares in Cardlytics (CDLX), a fintech company based in Atlanta.
But get this: Perdue just happens to be a former Cardlytics board member. 
Prior to the investigation, the senator wasn't shy about maintaining a public relationship with the firm. 
He presented high-profile Cardlytics leaders with awards and took tours of their facilities, which were highly publicized on his social media.
On January 23, 2020, as the massive economic and health impacts of COVID-19 became clear to Congress, Perdue dumped between $1 million – $5 million worth of his Cardlytics shares at $86 each, just before their valuation plummeted.
Then, in March, after a less-than-stellar earnings report and key leadership changes, Cardlytics plunged again.
What did Perdue do?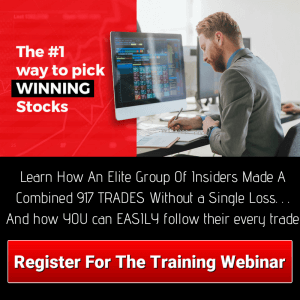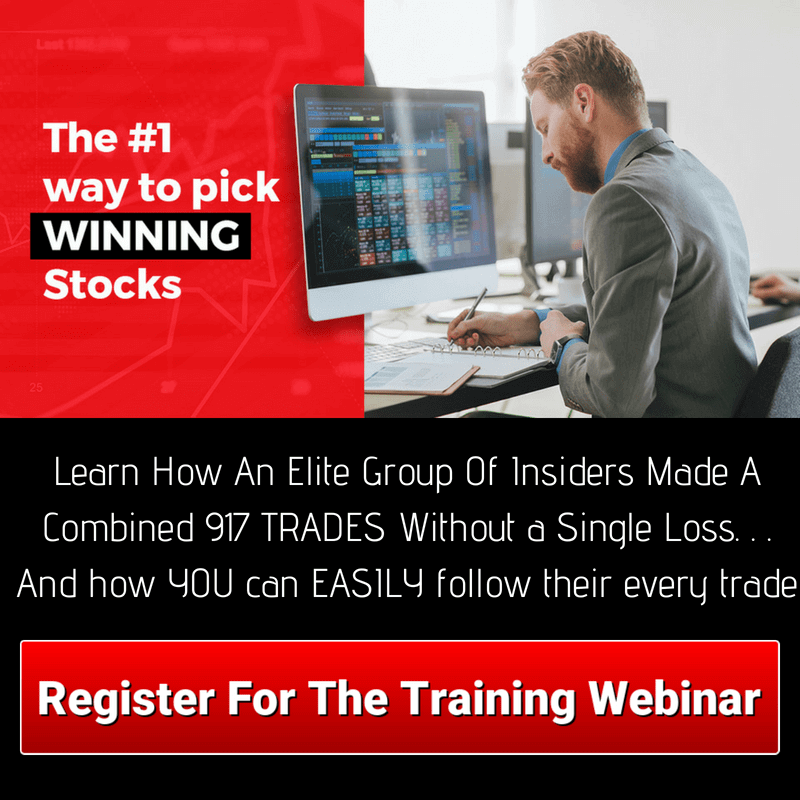 He jumped back into Cardlytics with both feet, scooping up between $200,000 and $500,000 worth of stock at a bargain basement steal of $30 per share.
As of this writing, these shares are trading at a quadrupled rate of $121.
Cardlytics is just one of a number of questionable but hugely profitable moves made by Sen. Perdue and his colleagues during the early days of coronavirus.
And while it's not my job to make judgement calls on the relationship between business and government officials, I'm not blind to it either.
These guys are clearly in bed together — and that goes for both sides of the aisle.
Look, the halls of Congress are filled with former CEOs, board members and lobbyists from across the business world. 
I mean, it's difficult to imagine a scenario where they AREN'T all trading insider info to gain a lucrative edge in the markets.
And this happens with every administration. 
So, even though we're seeing a changing of the guard, you can bet your bottom dollar it'll be back to business as usual once the dust settles.
Now, It IS my job to make sure that my subscribers have access to the best market info and strategies possible, to make the best profits possible – LEGALLY.
My inside trade alerts are based on analyzing the key insiders' moves, using complex algorithms and thousands of hours of research. 
So you can rest assured that the Insider Report comes by it's info using good old fashioned detective work.
… Which is why I recommended Cardlytics to my members… TWICE. 
Insider Report subscribers had the chance to make over 100% on CDLX the first time we traded it, and we're up over 200% on the stock as of this writing. 
Members were also able to book a whopping 1,090% on CDLX call options.
So, I'm going to continue scouring the data to make sure that the little guys like us don't get left behind.
In fact, I'm researching a couple of big leads right now that could produce some life changing returns.
Now if you're scratching your head at this point and wondering how in the heck a service like the Insider Report is legal when a U.S. Senator is under active investigation for "insider trading," then I encourage you to check out my training video.
In it, I'll reveal to you the little-known SEC "rule" that's really more of a loophole that makes insider trading legal… 
And allows retail traders like us to follow corporate fat cats like Perdue all the way to the bank. 
Just click right here to learn the truth about one of the most misunderstood aspects of stock trading… 
And learn how you can start exploiting this powerful and 100% legal strategy to make explosive gains starting today!