Well, I'm officially back online after being without internet for the better part of last week thanks to Hurricane Sally. 
If you're a PVA member, you should have seen a brand new alert come through in your email or text messages yesterday… 
So if you haven't yet, head on over to the members area to get the detailed instructions for both the stock and the option trade. 
Now for you non-members, let me give you a quick breakdown to show you the kinds of opportunities we're getting into here at Precision Volume Alerts. 
Here, take a look at this chart…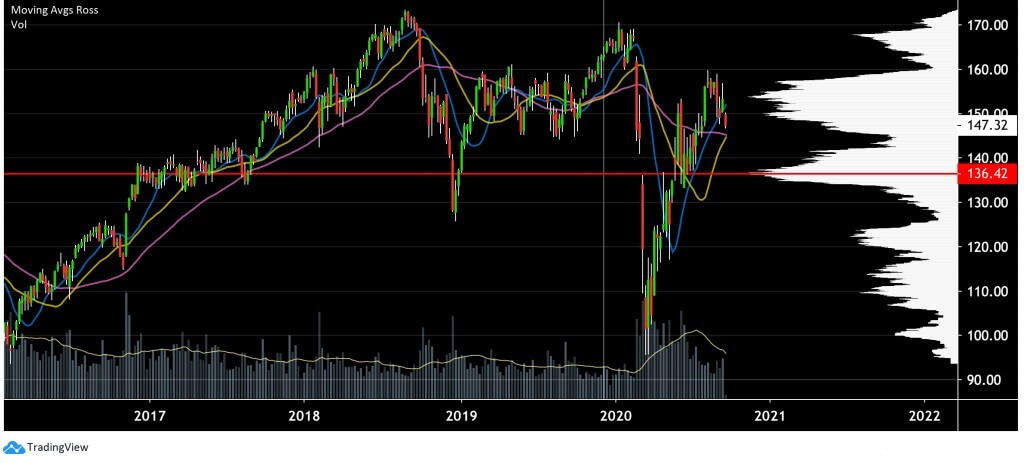 Our volume roadmap on the right-hand side shows us two distinct high-volume areas that have formed here over the last five years. 
The upper range is between $150 and $160. 
The lower engulfs the $135 to $140 range. 
Between those two big nodes, you see there's almost no volume. 
These "thin" areas of minimal volume tend to serve as rejection areas. 
Stocks will either bounce off of them quickly… or blow straight through to the next high-volume area. 
Well, this stock is now trading right at this potential rejection point. 
What's more, we have a convergence of the 50, 100 and 200-day moving averages, which should act as support: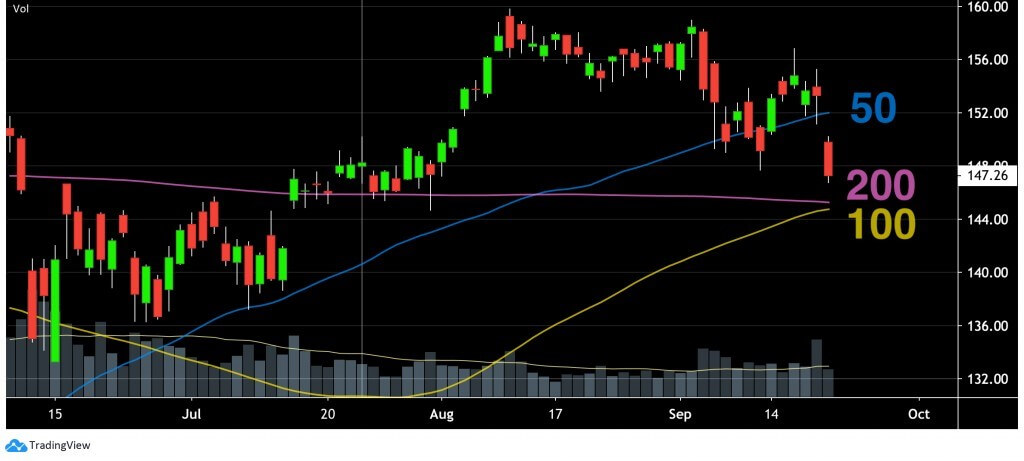 These prices are followed closely by institutional investors who often try to maintain a cost-basis below key moving averages. 
If this level doesn't hold and the stock trades below $143, it will likely drop to find buyers at the other major high-volume area near $137. 
In that event, we'll likely add to this long position. 
Of course, we're also using the volume roadmap to model our option play. 
If you're not familiar with trade modeling, let me tell you… 
It's one of the most powerful methods for amplifying potential profits out there. 
Matter of fact, it's the same concept Bill Ackman used to bag a trade worth 100,000%… 
And the same technique I used to book a 3,400% move on Tesla late last year. 
If you'd like to learn more about it — and see me walk you through plenty of examples of trade modeling in action — then click right here to watch an on-demand training event right now!