Last week, we started talking about the basics of options trading. 
See, options contracts can be a powerful tool in your trading strategy… 
But they can also be a little intimidating for newcomers. 
So in today's issue, we're continuing our study of options fundamentals… 
And in just a second, I'll tell you about one of the quickest and easiest ways for you to start leveraging the power of options in your trading starting RIGHT NOW.
First, let's quickly recap some of the key points from our last installment in case you missed it. 
Now, when we refer to an option, what we're actually talking about is a contract to either buy or sell an underlying asset at an agreed-upon price and within a designated time period. 
That specified time period is important… 
And in a future issue, we'll talk more about option expirations and how time decay can either work for you… 
Or against you.  
Now, just like you can be long or short on a stock, you can be long or short on an option contract. 
… In other words, you can either buy or sell options.
But what's more is that as a buyer, you are either buying a call option or buying a put option from the seller. 
So… what the heck does that actually mean?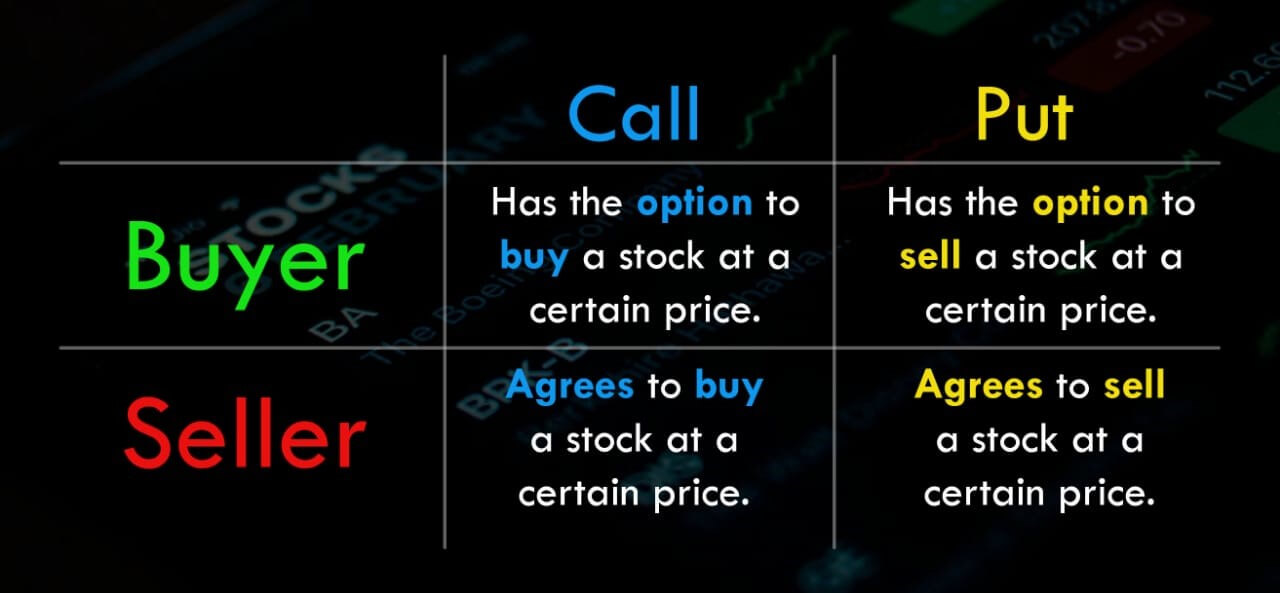 Let's say you are bullish on XYZ stock… 
But you don't want to buy shares outright, for whatever reason. 
Well, instead of buying the actual stock, you can buy a call option contract at the premium (the price of the option)…  
Which gives you the right to buy the stock at a certain price, called the strike price (that's the agreed-upon price we mentioned earlier). 
Then, if the stock moves up like you thought it would, you can exercise that option to buy the stock from the seller at the strike price… 
Then turn around and sell the stock in the open market at it's new, higher price. 
In other words, you bought low and sold high… 
Only you did it through an options contract instead of through the actual stock itself. 
Similarly, if you think XYZ stock is headed for a downturn, you can buy a put option contract from a seller… 
Which would give you the right to sell that stock at a strike price that is higher than you anticipate the stock will be within the specified amount of time. 
So for example, if you bought a $50 put option and the stock dropped to $30, then you could purchase the stock at $30 in the open market… 
Then exercise your right to sell it at $50 through your option contract. 
Now, it's the opposite idea on the option selling side.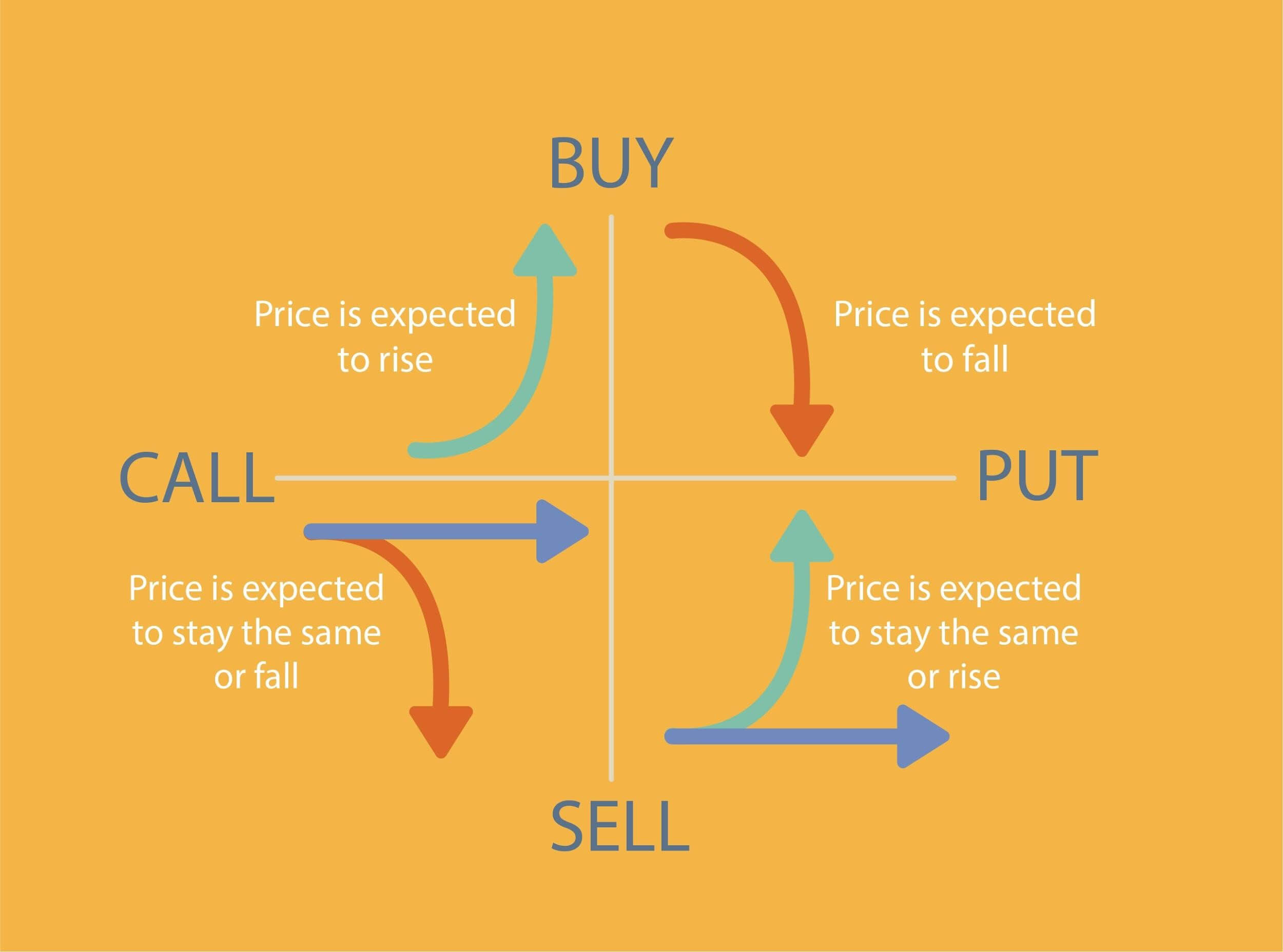 So if you're bearish on XYZ stock, you may choose to sell a call option contract that says you agree to sell that stock at the strike price on the expiration date. 
That means that if your strike price is $50 and the stock moves down to $30, you'll be able to buy the stock in the open market at $30 and sell it to your option buyer at $50.
Likewise, if you sell a put option, you agree to buy the stock from the option buyer at a strike price that you anticipate will be lower than the stock is worth at the time of expiration. 
So if you're bullish on a stock and want to sell a put option, you're anticipating the stock will move up… 
So that you can buy the stock at the lower strike price and sell it in the open market at its now-higher value. 
Now, if you are only beginning to dip your toes into the options trading pool, you may want to stick to buying options rather than selling them… 
Simply because selling gets to be a little bit more involved, as you are only obligated to sell the stock under certain conditions. 
In other words, buying calls and puts is just a little more straightforward until you have more experience with options trading. 
Now in a future issue, we'll look more closely at how options help you leverage your capital to potentially see much higher returns… 
But if the idea of trading options on your own still puts your stomach in a knot, then I've got just the solution for you. 
See, Insider Report members have made some massive gains from buying call options on several stocks over the past couple months.
I'm talking about over 300% on an energy sector call option… 
450% on a natural gas company call option… 
527% on a small cap media firm call option… 
And an incredible 112% on a tech stock call option in just SEVEN DAYS. 
But here's the best part…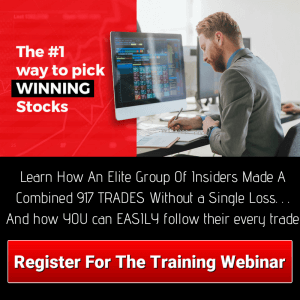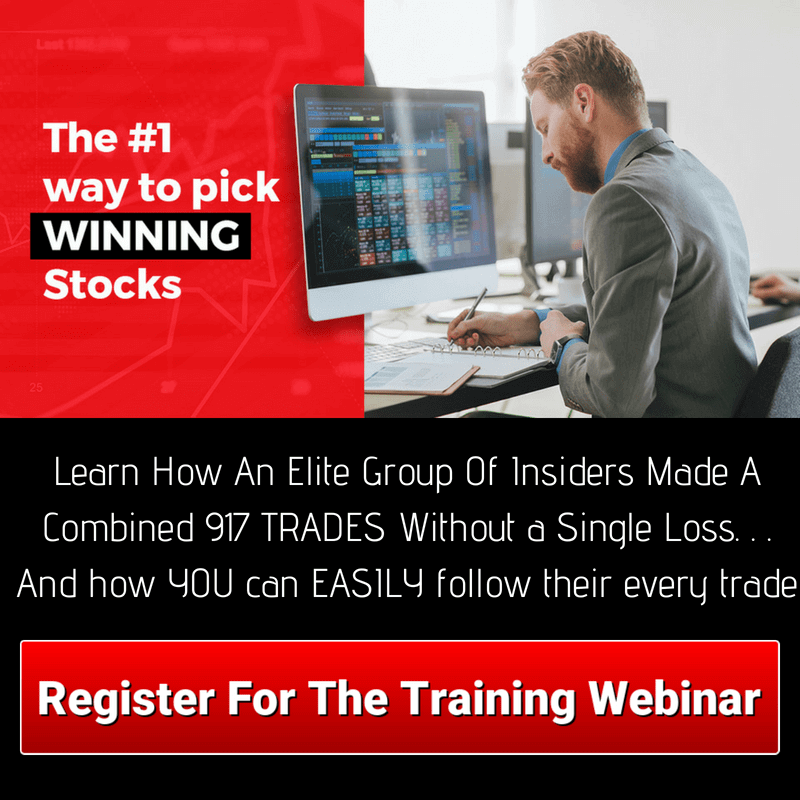 Our members didn't have to do a lick of due diligence on any of these underlying stocks… 
And they didn't have to know anything about the finer details of options trading to capitalize on these gains, either. 
Why? 
Because Insider Report head researcher and editor Ross Givens literally handed these opportunities to them on a silver platter. 
Now if you want to know more about the methodology Ross uses to identify and filter high-probability, low-risk trade setups on both stocks and their call options… 
… Trades that consistently hand his members triple-digit gains regardless of what's going on in the greater market… 
Then click right here to view a no-cost training video and discover his secret to success… 
AND receive a very special offer to join the Insider Report TODAY at a massive Father's Day discount!