It's official.
After Monday's push, TSLA now has a 1 trillion dollar market cap.
That's trillion, with a T.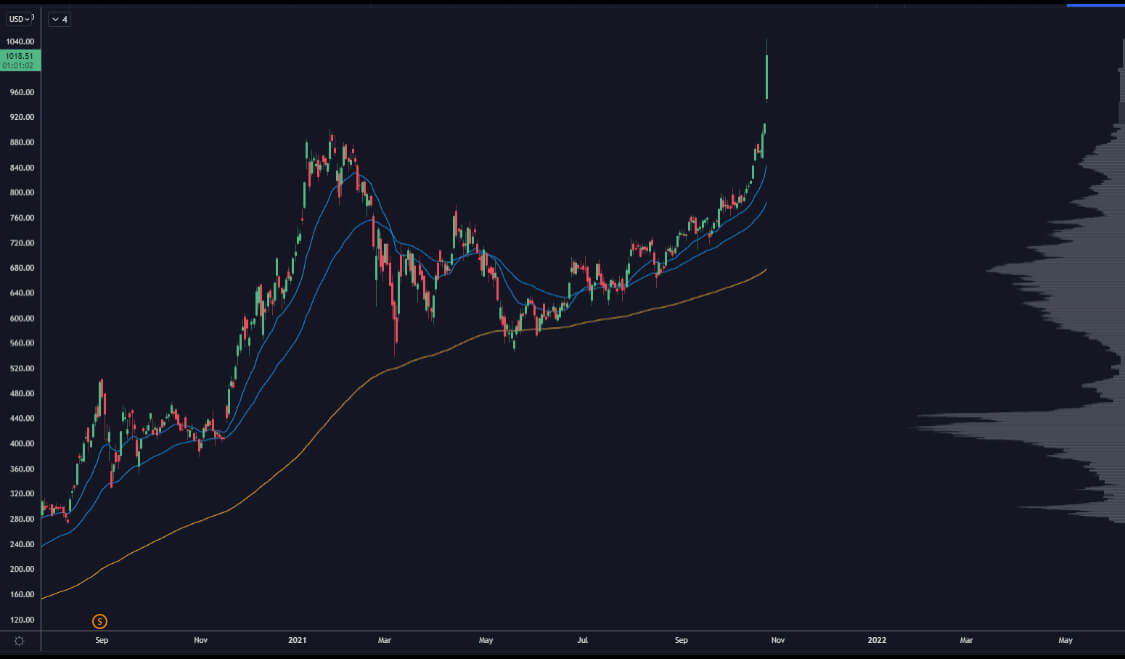 It's a combination of good fundamentals, lots of eyeballs on the name, and a squeeze courtesy of the options market.
When we see a big leader move like this, there's a tendency for stocks in the same space to follow along as hot money looks for another place to run into.
I call it the "pile-on" trade.
And in the electric vehicle (EV) space, there are plenty of setups ready to go right now.
The EV Ecosystem
You've got the big papa $TSLA of course, but then you have some smaller car manufacturers that could get going soon.
Take a look at Lucid (LCID):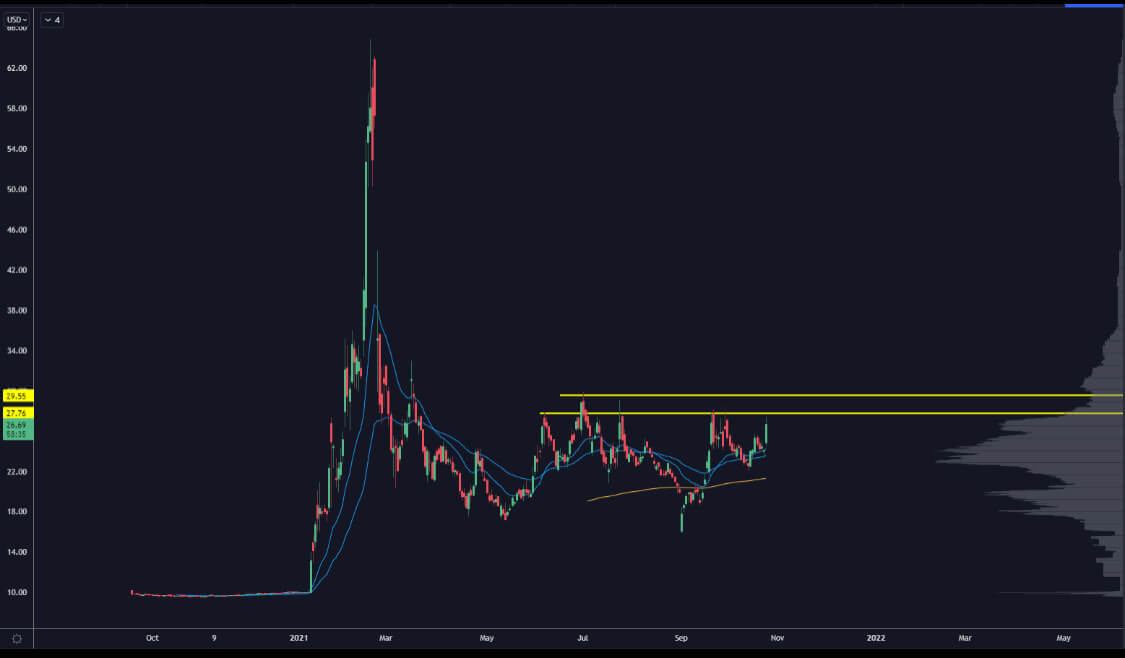 If it gets a push above 30, then you've got the start of a new trend, this time it could be less parabolic compared to earlier this year, which would make it more sustainable.
But don't forget everything else in the EV ecosystem. The cars need batteries, lithium, AI, and a whole host of other things that can lead to runners in other stocks.
I found this chart that puts most of the EV space into a single page: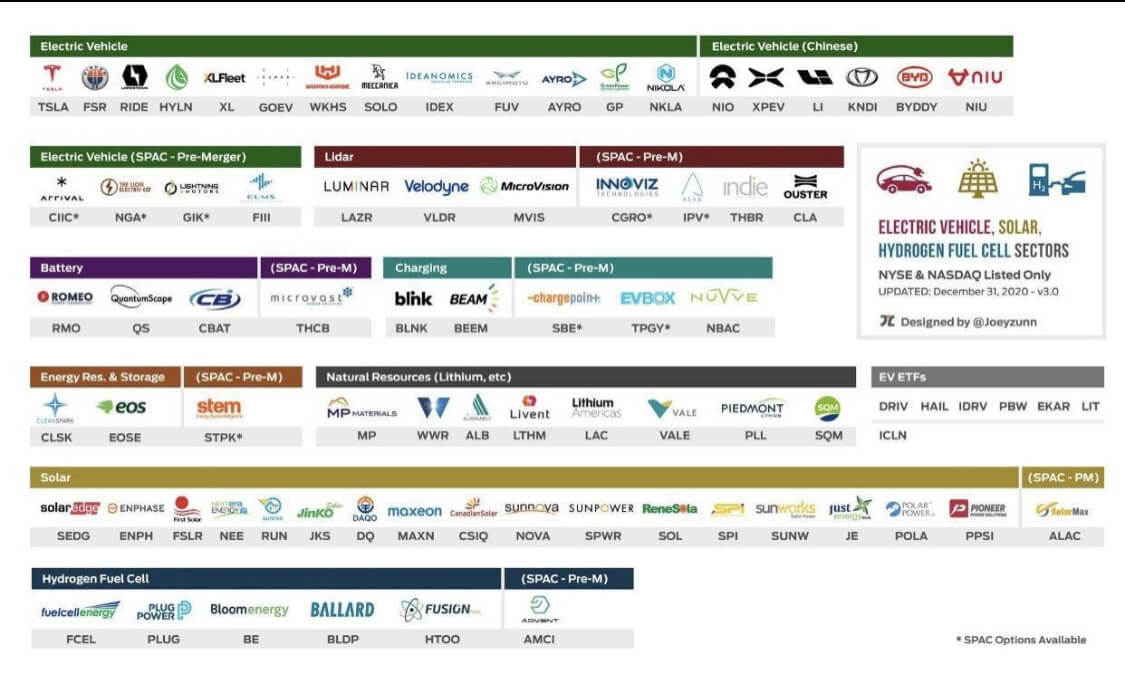 Do note that some of these stocks are SPACs and may have different tickers.
Now over at PVA, we just put on a new trade in one of these stocks. It's a "pre-breakout" setup, because we found that if you try and buy when the breakout is confirmed, these stocks just rocket higher before you can get a good fill.
To get access to my step-by-step playbook for big profit moves like this, along with all curated trades in our portfolio…