Last week, my family and I were enjoying some of the best spring snowboarding and hiking of our lives up in Big Sky, Montana.
The weather was absolutely perfect…
Crisp enough for snow, but sunny enough to enjoy the stunning beauty of the slopes and the scenery.
One day as we hiked a particular trail, we came to the edge of a frozen waterfall…
And me being me, I just had to see how close I could get.
OK, so maybe I wasn't hanging off an icy ledge with one hand like Sylvester Stallone in "Cliffhanger."
However, I did manage to capture this photo: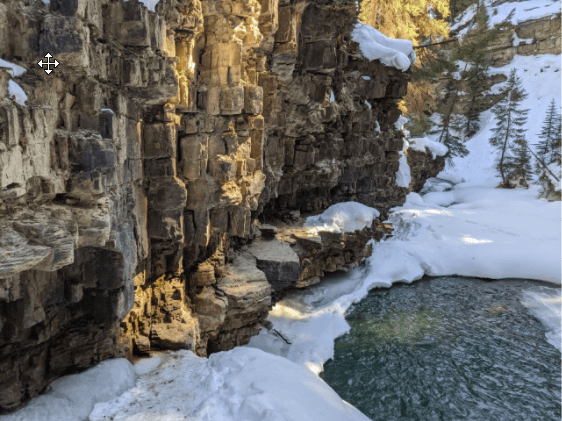 We came across this frozen river bed at the bottom of the fall, and man…
I mean, the picture really doesn't do it justice.
We spent 8 days total In Montana, 5 of which were on the slopes: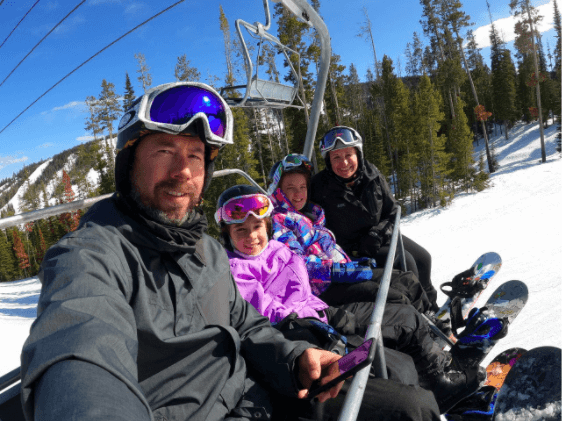 I can't tell you how good it felt to be out in the world again…
Doing normal things.
And you know what?
We weren't the only ones.
Every flight we boarded in both directions was fully booked…
And a lot of folks I talked to at the resort said that the lines were longer this year than they'd ever seen them before.
All across the country, folks are shaking off the quarantine blues and getting back outside.
And I'm optimistic that as the weather continues to warm and more folks continue to get vaccinated, the restrictions will continue to lift and we'll get back to life as we once knew it.
And you know what?
I believe the same is true of the markets.
Right now, we're experiencing a lot of choppiness and back-and-forth in the markets.
One day they're rallying, the next day they're falling.
But guess what?
The big-picture reality is that we've been through this before…
And we'll go through it again.
And as long as you have a solid strategy in place, you simply have to be patient and wait for your opportunities…
And pounce when the time is right.
Now if you'd like to learn more about one of the absolute best strategies I've ever come across for finding under-the-radar opportunities in nearly every market condition imaginable, click here to view a free online training.
Remember: profit opportunities are still out there…
You just have to know where… and how… to find them.
Speaking of which, I've been playing around with a new methodology that an old friend of mine has been developing for the past couple of years…
And while the markets were reeling this past week, I was up as much as 50% using this strategy.
I'm going to be telling you more about it in upcoming issues of Prosperity Digest…
So make sure to keep an eye on your inbox.
Until then, click here to discover a tried-and-true strategy for finding huge winners!