I have a golden rule when it comes to trading…
Date 'Em, Don't Marry 'Em.
In fact, for most of our recent stock wins, our average hold time has been 4 to 5 weeks. 
We're not Warren Buffett-ing these stocks… not buying them and holding on forever.
Don't get me wrong… buying and holding the right stock can bring prosperous returns over the long term, just as saying "I do" to the right person can lead to a lifetime of happiness.
But if you "marry" every single stock that comes along, well, you better have your divorce attorney on speed dial because you're going to be in for a lot of disappointment. 
See, when you get too attached to a stock, you tend to overlook things. 
Even when the story's changed and it looks bad, you hold on because you're married to it.
You're too emotionally invested. 
The idea is to treat stocks like a dating relationship. 
As long as there are plenty of laughs and good memories being made, you're in the sunshine and making money.
But eventually, the other shoe drops… 
And suddenly they're going through your phone, connecting with the ex… and then your tires get slashed or a baseball bat is taken to your headlights. 
At that point, it's time to get out!
Can you tell that I'm dating again?
Between COVID, living alone and working from home, I'm having to do something that I never thought I'd do to find dates…
Yep, I'm using dating apps.
It's so similar to trading stocks that it's not even funny. 
While you're swiping left or right, you're really just taking in the info in front of you: their photos, age, conversations, what they do for a living, etc…  
Just as you would review last year's earnings statements on a stock you're interested in.
You don't know all the information upfront, but you develop enough of a profile to determine whether or not you will pursue… or avoid them. 
You take them out and hit it off. 
The relationship grows, and the person's valuation goes up in your eyes. 
Or, it doesn't work out and you cut your losses.
It's the same with stocks: everything looks good, we see steady buyers, the volume is good…  
But as soon as you see a red flag — it hits your stop loss, the story changes, or a big ceiling comes in, you need to get out and start over.
Just as everyone has the occasional bad relationship, we have trade losses like anyone else. 
We don't hit the mark every time. 
If you have access to my last alert, CytoDyn Inc. (CYDY), we lost 16% on that trade. 
It was the biggest loss we've had in quite awhile. 
It was a risky stock… but it looked great on paper. 
In the six months between December and June, CYDY exploded a whopping 3,233%.
Yes…you read that correctly. 
It was a complete smoke show.
Sometimes you have to shoot your shot and see what happens. 
But as soon as it took a big dip and the news didn't go as expected…
We just slipped out the back, Jack.
You don't want to wait until your door gets kicked in…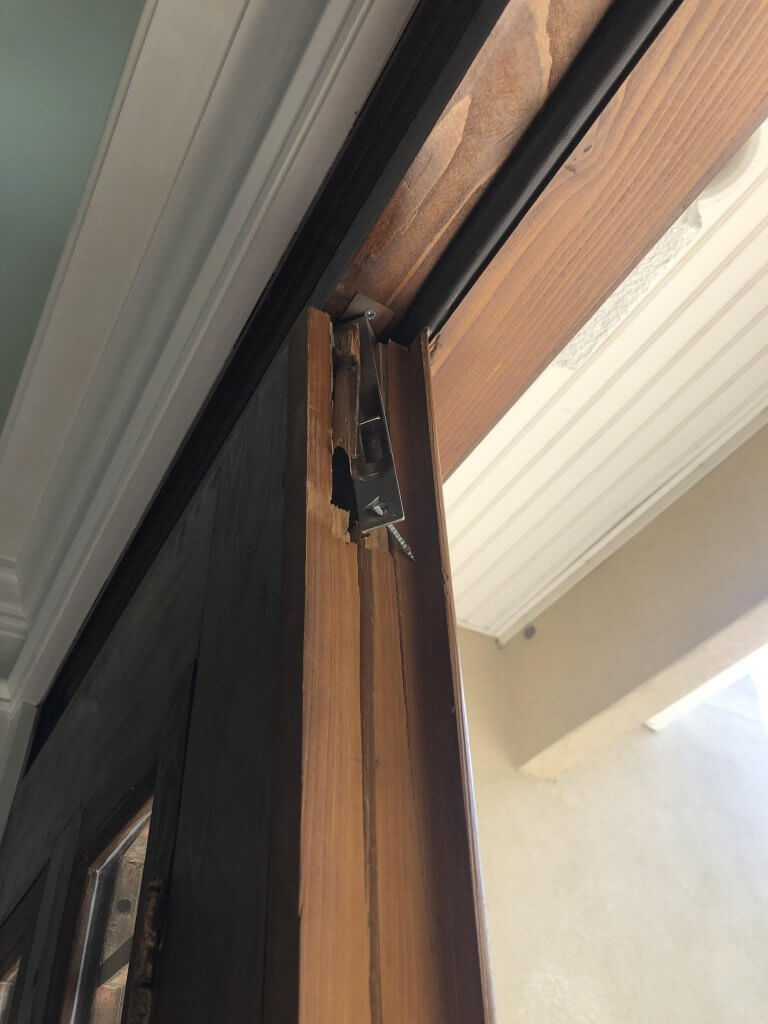 Compliments of the last young lady I dated.
We saw each other for about a month and everything was going great…
Until the crazy came out and she kicked down my door. 
Key takeaway: as soon as you see a red flag and your new stock starts costing you money, get out like your life depends on it… 
Because it just might!
Click here now to learn how to make better, more qualified picks that can quickly 3x your gains…
On stocks, not women. (Who do I look like, Dear Abby?)