Today I want to share with you a headline that should absolutely shock no one on the planet except those that are currently in power.
And we're going to talk about this headline and some of the things you can do to prepare and potentially profit from the longer term themes that are currently taking hold.

This headline from this morning is from Steve Leasman over at CNBC saying a major shift is underway at the Federal Reserve that could see a speedier end to it's easy policies.
Daaa! It's one of those things we have heard for the past six months, the word transitory. That some of the inflationary metrics that have existed in the economy would somehow subside and it wouldn't be structural at all.
You'd see this hand waving with the supply chain and things like that. And some of it has been as an example, you go look at lumber futures. Lumber futures went from 400 to 1600.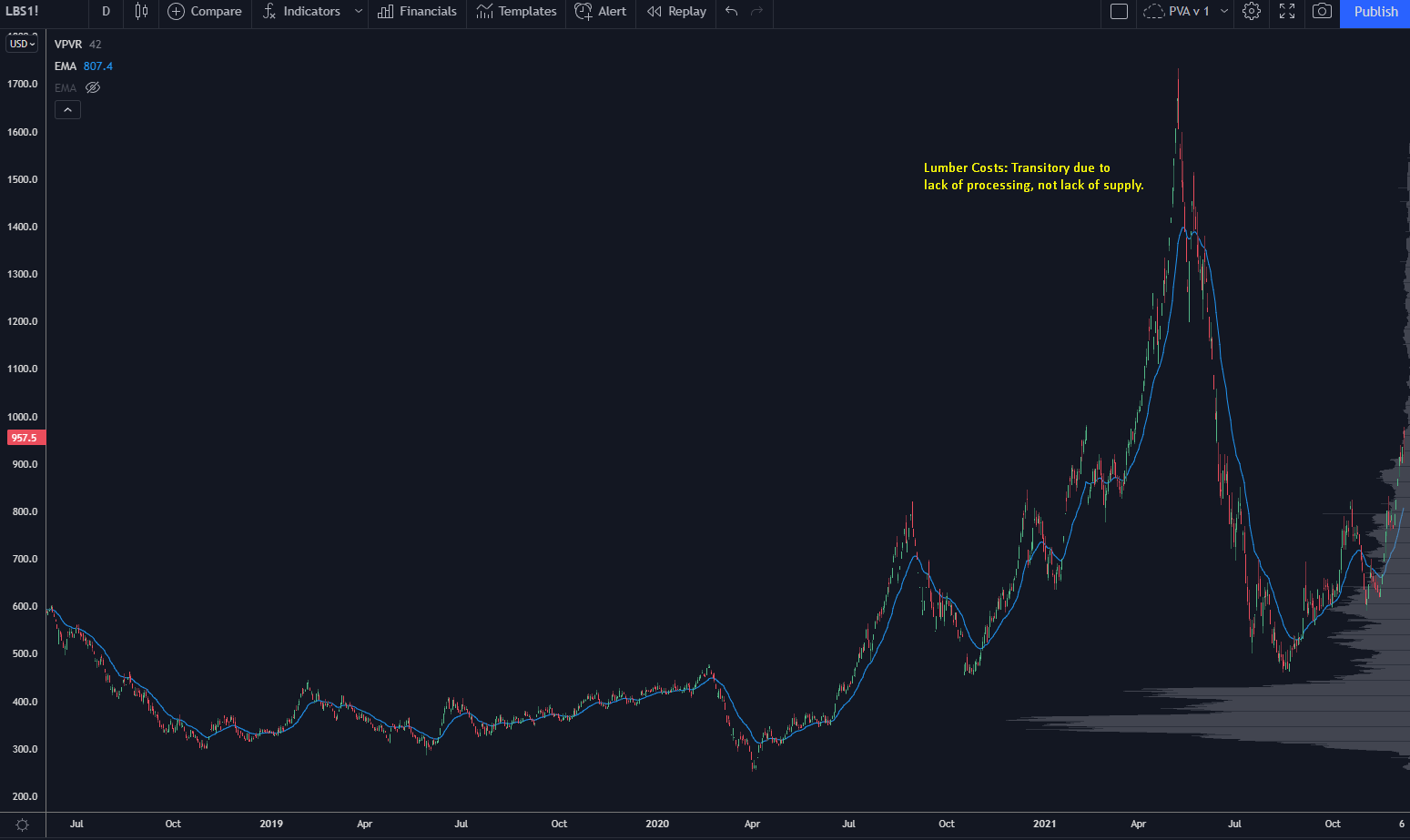 It's not that we ran out of wood, it's that we ran out of the processing capacity because things were locked down. So there was a lag in the processing output that caused lumber to go from 400 to 1200.
Now since it's round tripped, that is an example of a shorter term constraint that has temporary inflationary concerns.
But if you go look at crude oil right now, crude oil is still bid. If you go look at copper, copper, still bid, other base metals are still up extraordinarily high relative to what we've seen.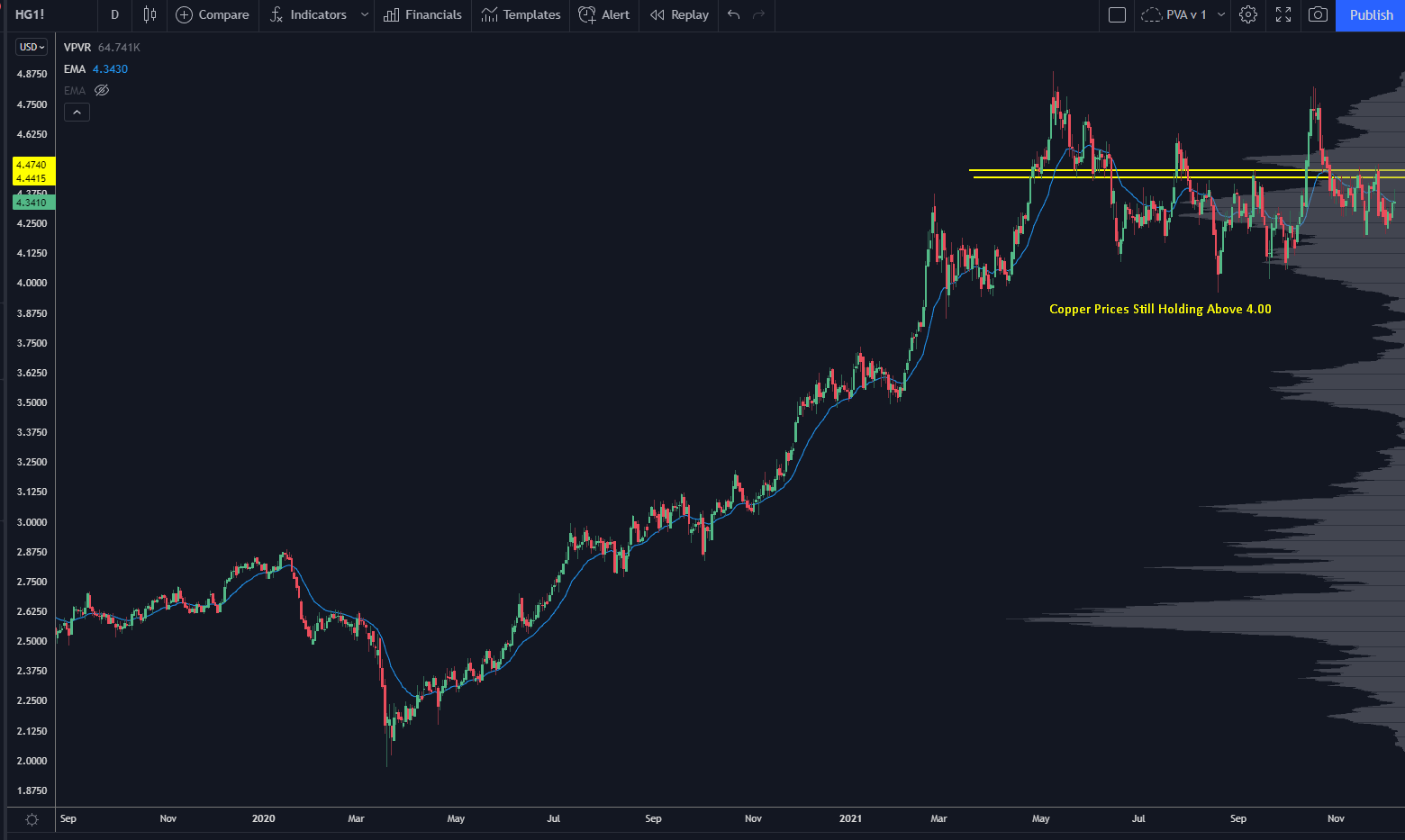 You could consider nitrogen pricing which matters for potash and agriculture and if the nitrogen stores go down, then feed for cattle and chickens becomes costlier because you have to plant the corn and the soybeans and everything.
So those things could be longer term transitory, but that longer term takes months, potentially years.
And then you have the supply chain constraints where they don't seem to be going away anytime soon. And so the question is, is it structural in nature?
And so with all of that, the Federal Reserve, always late to the game is now saying hey, you know what, it might not be transitory.
We're gonna move transitory from the language and that signals a change in the responses that they could have with respect to not being so easy with respect to monetary policy.
I'm not saying they're gonna hike rates anytime soon, but they may taper on some of the asset purchases. They may sell some of the bonds that they have on their books and things like that, which could cause an uptick in rates. And that changes the math on a lot of things.
It changes the math with respect to capital allocations and the sectors and themes that continue to work in this market. Some of these themes haven't worked for a while.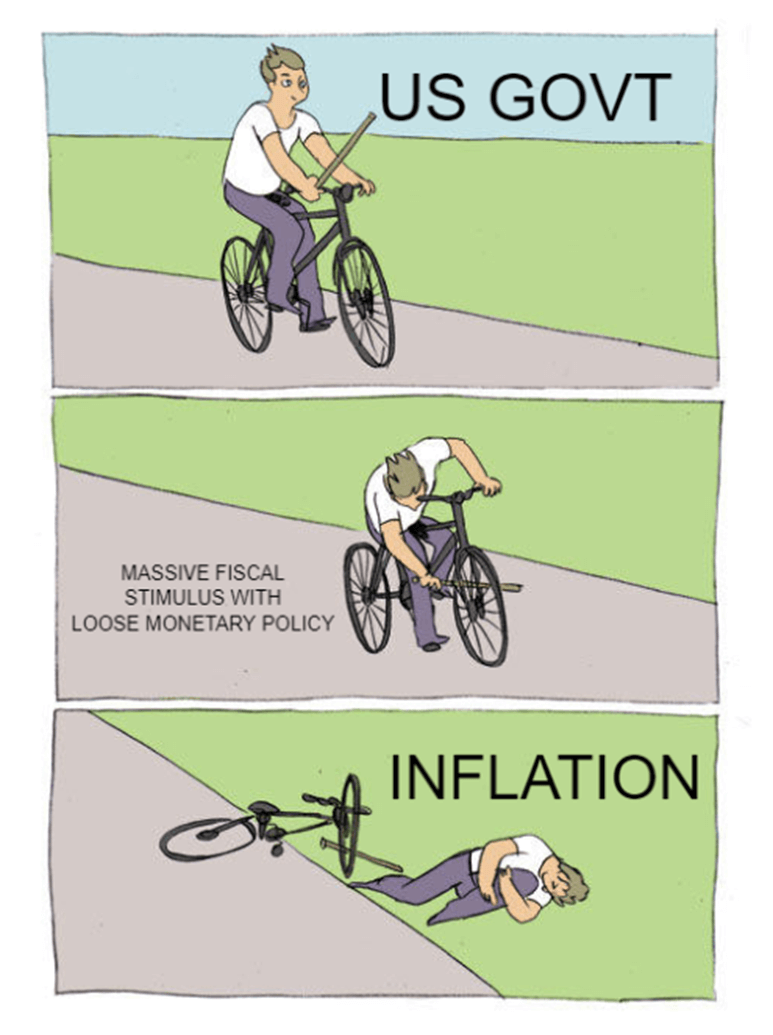 That's the joke, right?
We had several elephant guns worth of stimulus come through in the US legislature. You've got the PPP and the stimulus checks and all those other things and combine that with a very accommodative Federal Reserve because look, it was ugly, right?
We were looking at the abyss, the Fed had to come in to buy corporate debt.
There were still signs of exceptional deflation, due to… we'll call it biological risk. We won't say the name of the sickness because that gets you yelled at.
But it's no longer about the biological risk. It's the government response to the biological risks and the concurrent stimulus that they keep trying to push through in the US.
It's not mattering as much but other emerging markets are starting to see significant signs of inflation right now, the Turkish Lira is up to $14 against the US dollar. It's insane.
That's the macro shift, but you also have a shift with respect to what sectors are working.
So this chart shows us the performance of ARKK, also known as Ark relative to the s&p 500.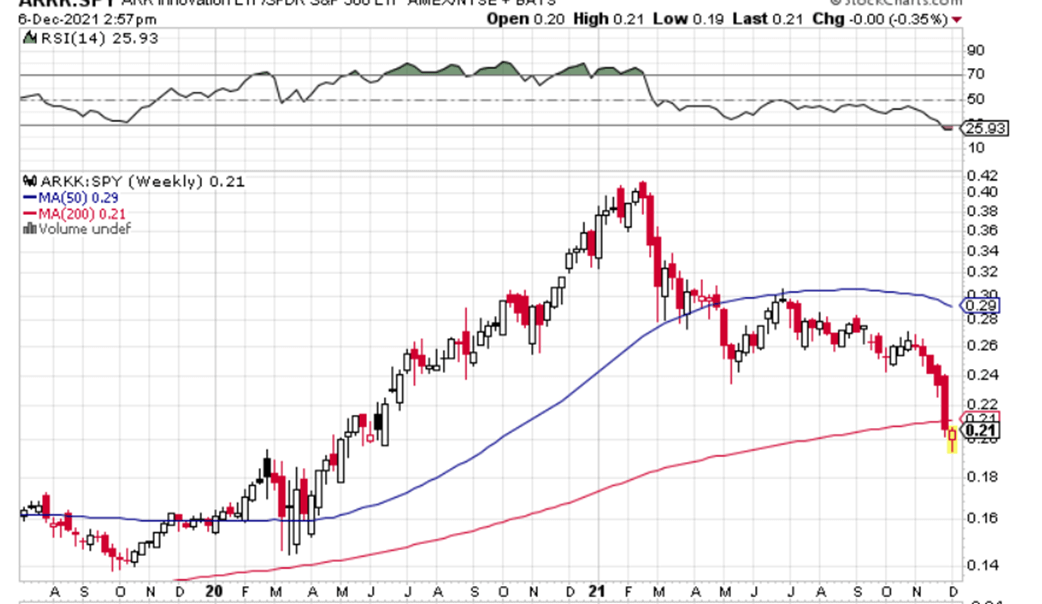 And Ark is a lot of different funds run by Cathy Woods group and this is a very good proxy for very high growth tech stocks. And tech stocks, by their very nature, are exceptionally deflationary.
They work well in a deflationary environment. And this past week, it was ugly.
We saw massive liquidations in tech stocks, and it was a huge unwind. And it wasn't just about biological risk and the new variation of said biological risks that somehow ended up in South Africa and things like that.
It is how the Federal Reserve is changing their position with respect to inflation. And so that leads us into this point right here…
There is a time and a place for different sectors that they tend to outperform in different environments.
For example, when the markets in a very deep recession, a lot of people flocked to consumer staples and more defensive names.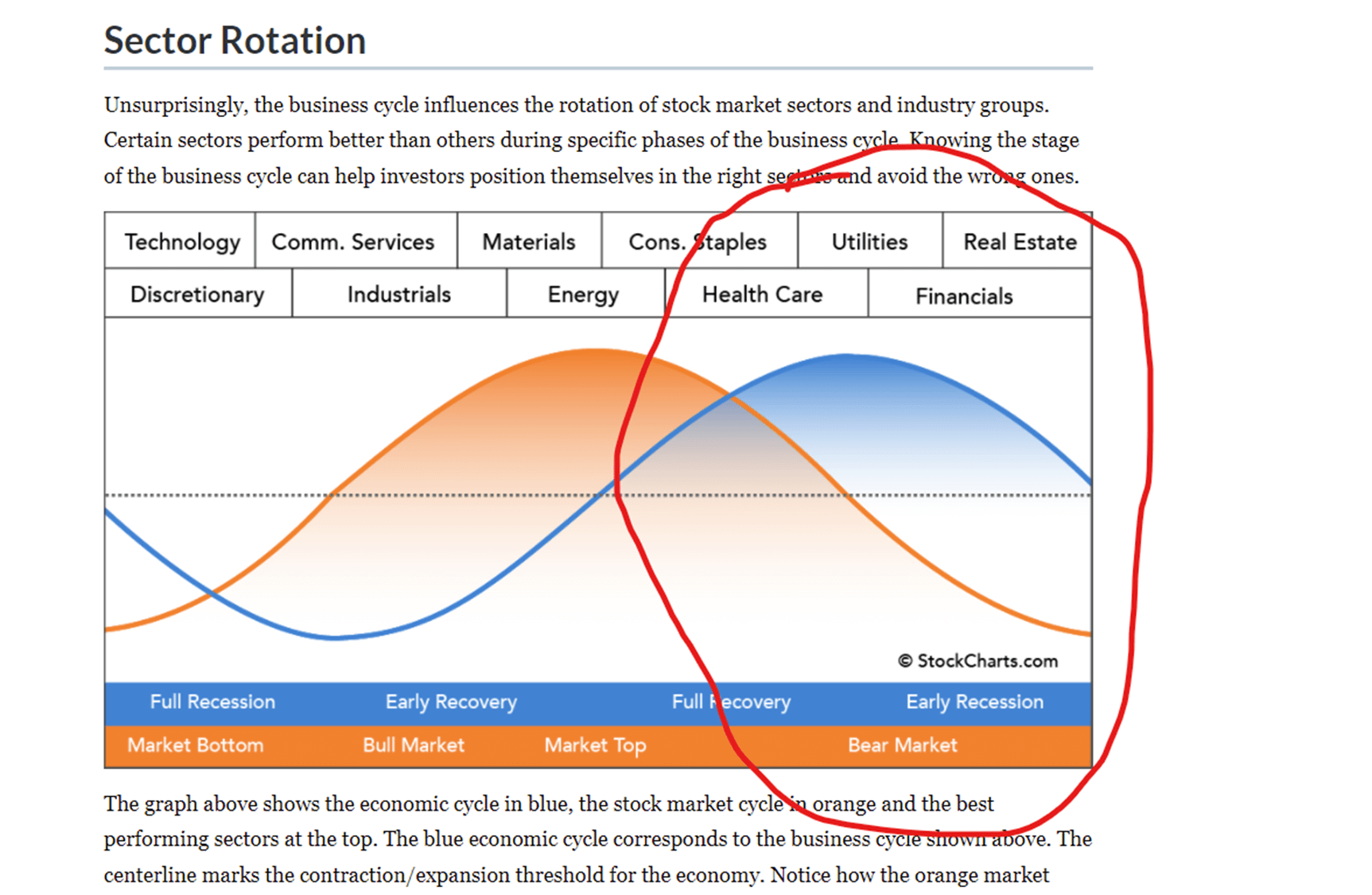 When we're expecting a lot of growth, you go buy some tech stocks, and when you have this change into an inflationary regime, and not not just economic inflation, but the central bank response to that is when you will see outperformance in small caps, outperformance in banks, and mega cap tech in tech momentum just kind of sucks.
Now, short term a lot of that's been priced and we've seen a lot of nasty moves to the downside but for you as an investor over the next six months, you might want to consider what kinds of stocks you want to be in.
What areas offer better risk reward on a thematic basis.
Now, I know that I'm not the smartest one to figure this out. Right?
I would rather look for those folks who are incredibly invested into individual companies who may have a better read on themes and shifts in an industry or market or their own company.
That would give me an edge and that's one of the reasons we look to research insiders here at insiders exposed.
So I'd like to share with you a company that I think is set up.
You need this stock in your portfolio
This is a name that is a combination of defense and defensive.
Because there is a defense component like rockets and stuff, but then there's also a defensive sector component where they can actually benefit from an increase in some of the base metals in the input materials for other companies, as well as being positioned for a little bit better of an inflationary regime.
Now over the past year, the stocks done nothing and it's gone sideways for a pretty long time.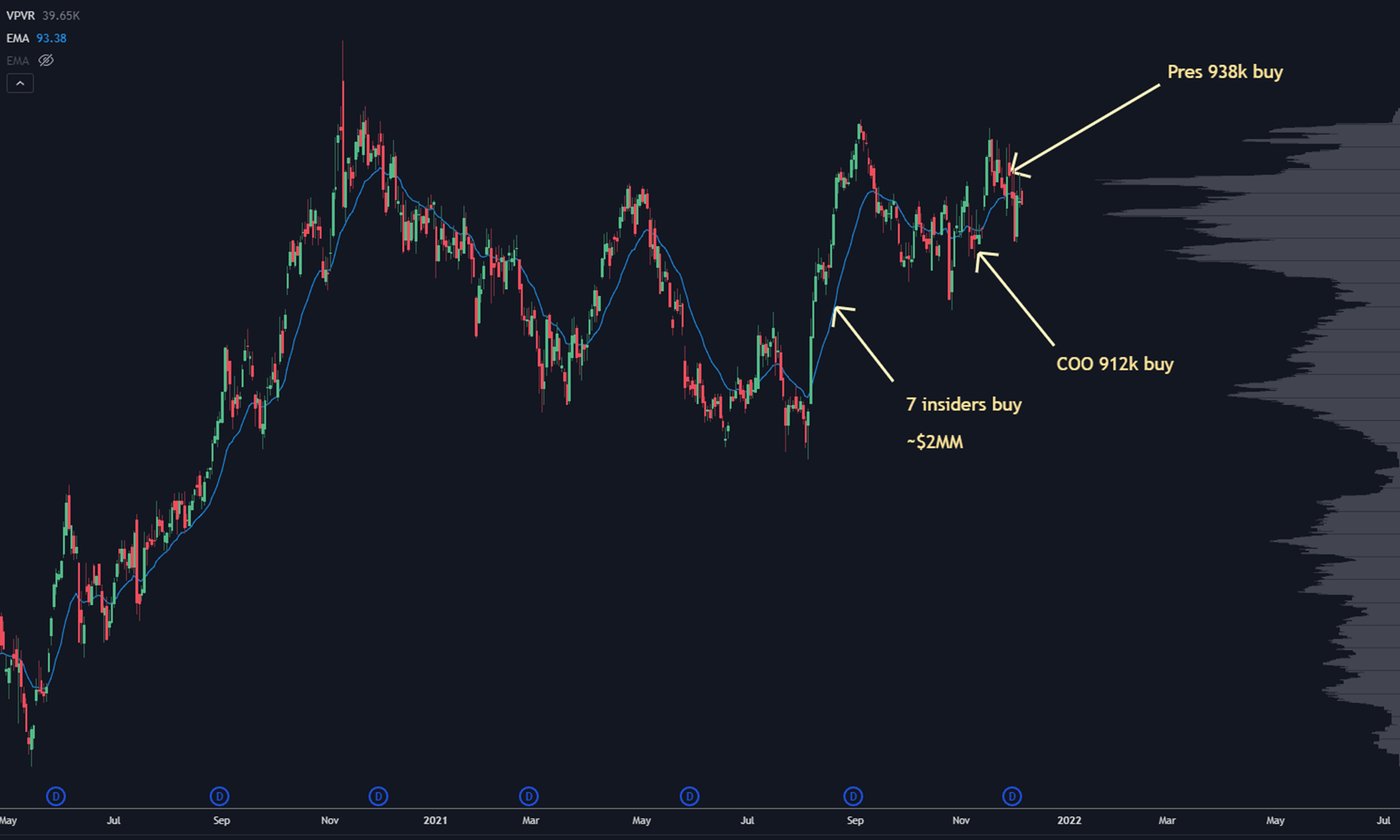 And then all of a sudden, after an earnings event, we saw seven insiders purchase the shares to the tune of about $2 million collectively between the seven of them. In fact, we've got a chart right here that shows us the number of insiders who have bought the stock and the number of insiders who have sold the stock and I just want to show you that since the beginning of 2018 until now we have not seen insiders purchase this stock.

And then all of a sudden in August after the stock had seen a monster run insiders were selling into that constantly.
And then all of a sudden you have seven insiders Come and buy the stock to the tune of $2 million.
The stock sees a nice little continuation and then it starts to dip and it starts to correct and then earnings come out.
The Chief Operating Officer buys a 900,000 Share clip, a couple weeks later, the president buys nearly a million dollars worth of the stock near all time highs.
At insiders exposed we look for a couple different things.
We look for cluster buys which is when there are a lot of insiders buying at the same time. Back in August, we saw seven and then we saw ops and the president by pretty close to each other and they are buying near the highs indicating that they're not willing to wait to get in for a better price.
That means they're being a little bit impatient because maybe they think that there is something going on that would allow it to have massive share appreciation very soon.
We've also got size or conviction…
One of the directors was a brand new buyer and these guys are buying nearly a million dollars.That signals conviction to me!
So all of those things allow us to formulate an edge in a stock. And these buys aligned with the fundamentals of the company and what I think is a potential spin off for the company that would unlock a lot of share value, potentially in terms of a special dividend. Maybe if they do spin off the side of the company that I think they will and that's just a guess on my part is pure speculation on my end.
Again, we don't know why these insiders are buying, we just know that they are buying because they think that the stock will go up.
So the fundamentals look good. The insiders are buying on top of all that, you know, from a technical standpoint, we've got this monster cup and handle developing.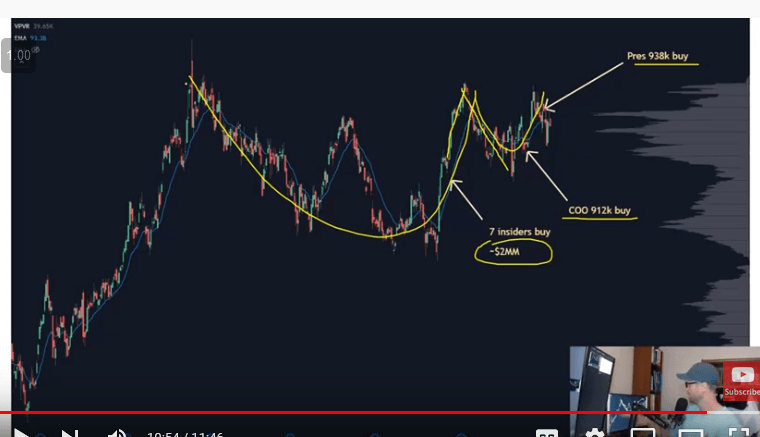 This is a longer term continuation pattern for the stock.
Bottom line… This is a bit of a larger company, it's a bit more defensive in nature.
We're not looking for 1,000% or something like that, like we would on small cap stock yet.
But this is, in my opinion, a good place to park your money if you're expecting inflation to continue over the next six months to a year.
Because this is absolutely set up for some longer term upside. If you want to get access to our portfolio and see this pick click here
We don't let anyone in initially on their own, you first have to go watch our training so you can see the reasons why we're looking at insider buys, the kinds of insider buys to look for, the pitfalls to avoid and how you can get access.
So go watch that training. Once you get access to that you'll have the opportunity to get a great deal on an annual subscription inside of insiders exposed. That's all I got. For now. Make sure to go watch the training here.