I'm sure you've heard the term, "Once in a blue moon."
Well, we recently experienced what is known astronomically as a "blue moon." 
Sorry if you missed the show, because it was truly beautiful.
Since blue moons only occur once every 2.7 years, this is where the phrase "once in a blue moon" comes from.
It's not often that I give out free picks, but I do give them out much more often than once every 2.7 years.
And guess what?
Today is your lucky day, because in the video below, I'm not only going to give you some trading strategy that you can use immediately…
I'm also going to give you a free ticker that you can use to start profiting right away!
About two weeks ago, data giant Palantir reported good earnings and saw a nice move higher… but didn't see any follow through. Why?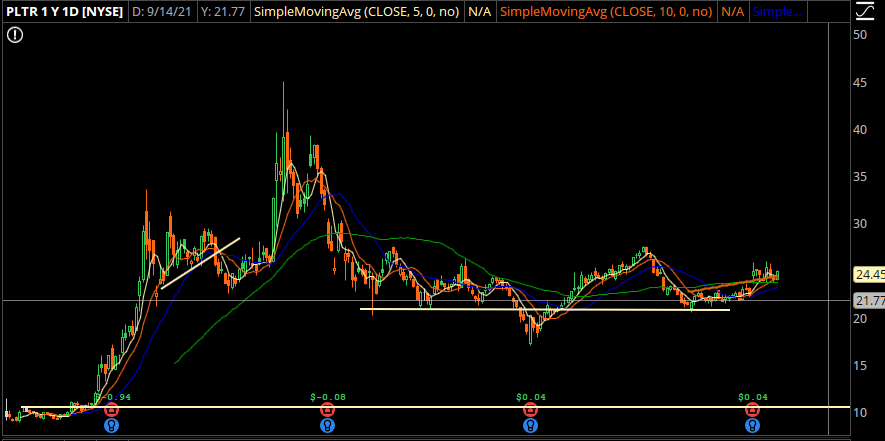 There are thousands of traders out there hoping for the next big score. They'll load up on weekly calls thinking that if the stock runs, then they can earn many multiples on their trade cost.
Can they win by doing this? 
Sure, but we're not in February anymore. You can't just randomly pick some meme stock, hoping for the underlying to triple so that you can earn 1000% on your weekly call option. 
I should know–I was one of them doing exactly that.
But if you're a trader that doesn't want to be chopped up to death, then you're better off going further out in time and buying higher strikes. If the stock chops around for a while, you don't have a lot of risk, and if the stock starts a good trend, then you can simply "buy right and sit tight."
Now, if you'd prefer to be a savvy investor, with a strategic game plan, and not one of those out there just hoping for a windfall…
Click here to claim your free pick and also see my proven roadmap to consistent profits.
Hope doesn't pay the bills, but consistent, quick wins in the market can.
Stop waiting to take action until the time is right. The time is right, now.