When it comes to building long-term wealth, nothing beats stocks. 
They have outperformed all other asset classes by a landslide for more than 200 years. 
Sure, there are bull markets like 2013 (+29.6%) and bear markets like 2008 (-38.5%)… 
But over time, a portfolio of stocks has always yielded a superior return.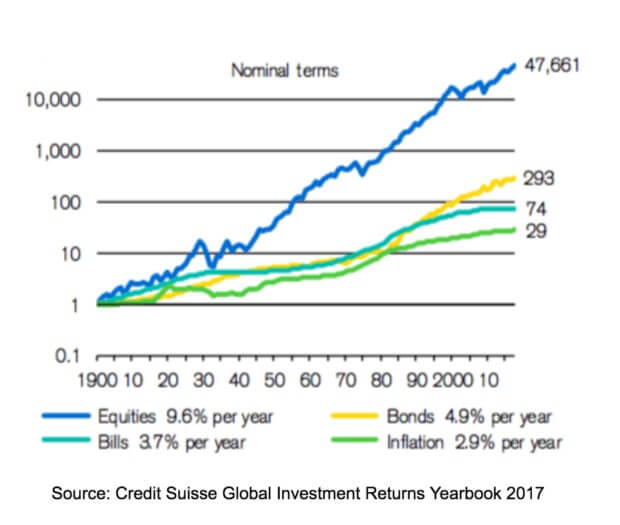 The funny thing is, retail investors overwhelmingly underperform the market averages. 
Now, I've spent years in the financial sector, serving as a broker, money manager, registered rep and educator. 
And after working with thousands of investors, it's become abundantly clear to me why this anomaly exists: 
Most people simply don't know WHEN to buy stocks. 
Legendary investor Warren Buffett said it best: "Be fearful when others are greedy and greedy when others are fearful." 
Whether attempting to time the overall market or buy individual stocks, I have found this to be the most valuable piece of investment advice. 
It's easy to look back and say, "You should have bought stocks in 2008," or "I wish I had bought the COVID dip in March"… 
But I'm not going to waste your time with hindsight nonsense. 
Instead, I'm going to share with you my favorite times to buy individual stocks and demonstrate the benefits of this contrarian approach. 
There are four key times that are ideal for buying stocks.
1) Missed Earnings
For Wall Street, earnings season is the equivalent of the Super Bowl. 
Huge bets are placed on whether companies will beat or miss earnings estimates made by market analysts. 
Many investors are even foolish enough to take part in this lose/lose game, using stock options or excess leverage to gamble on these forecasts. 
But this is a fool's game, and almost all who attempt it lose money in the process. 
Instead, earnings announcements should be used as an opportunity to buy great stocks at temporarily depressed prices. 
Wall Street is famous for overreacting. 
A company that was expected to earn $2.50 per share for the quarter earns only $2.00 instead. 
Within seconds, the stock falls more than $10.00 per share. 
This is an overreaction. 
A mere 50 cent miss causes traders to dump shares and sink the price by 20 times the miss. 
Take Microsoft (MSFT) for example. 
On July 18, 2013, the company was scheduled to report earnings. 
Wall Street was predicting 74 cents per share. 
Instead, Microsoft reported profits of just 52 cents, missing forecasts by less than a quarter a share. 
Not that big of a deal, right? 
Well, Wall Street thought otherwise. 
Shares of Microsoft fell from $35.44 to $31.02 in a single trading day. 
This 12% drop in price was more than twenty times the amount of the short term miss. 
Most people panicked. 
Many who held the stock sold it, and few were looking to buy after such a decline. 
But savvy investors saw this as an opportunity. 
The stable tech giant was now trading for less than 13 times annual earnings — more than a fair price for a quality blue chip stock. 
What happened next? 
Shares surged for the next five months, dipping below the $31.02 low only once before climbing more than 25% in less than four months.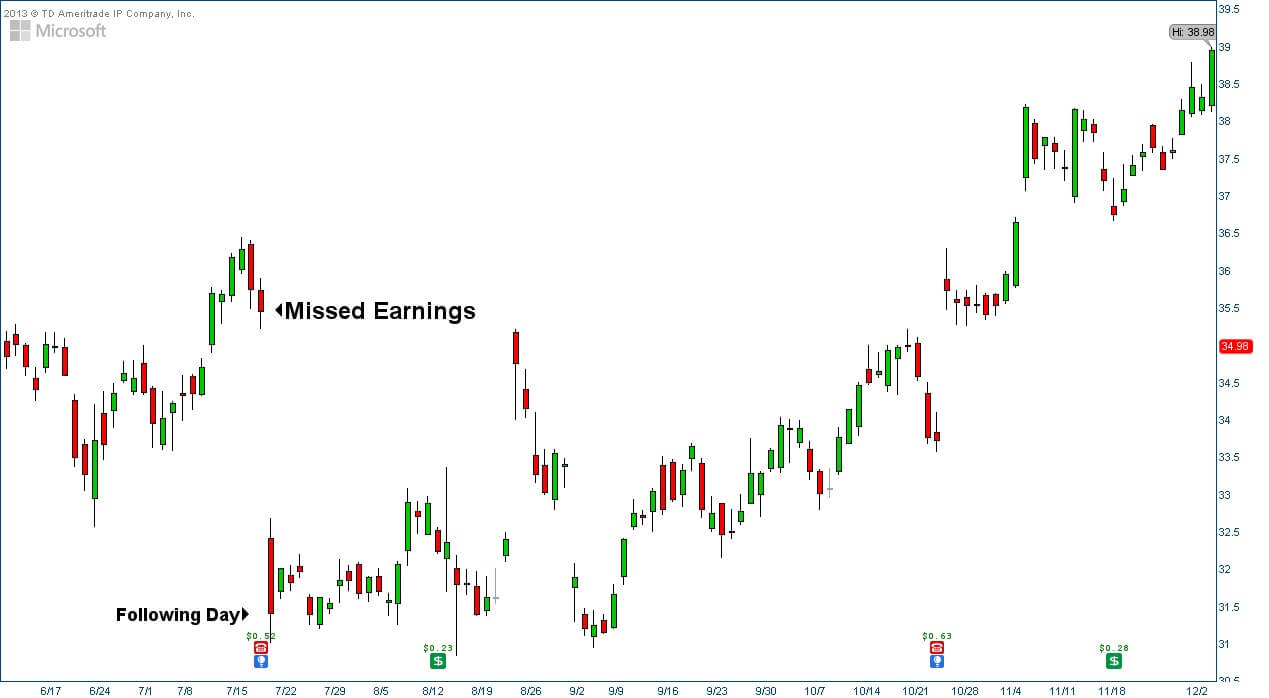 Microsoft (MSFT), June 2013- Dec 2013
2) Temporary Bad Press
Another opportune time for stock purchases is following any temporary bad news for the company. 
This can come in a number of forms including: 
A lawsuit filed against the company.

You'd be astonished at how many lawsuits are filed against public companies every day. Unless there are sustained allegations of severe wrongdoing by the company, ignore it.

A failed product line.

Most companies launch dozens if not hundreds of products in their lifetime. Some of them are going to fizzle. But if you are looking at a strong company with a long history of profitable operations, this setback is likely temporary and presents a valuable opportunity for investors to buy shares at a discount.

The unexpected retirement of a senior executive.

Executives step down all the time. But when they do so without warning, Wall Street panics. Again, stable businesses are not dependent on anyone man or woman. Odds are that the enterprise will continue to thrive long into the future.

Analyst downgrade.

Analysts are a dime a dozen. When their track records are studied closely, most do a mediocre job at best when it comes to predicting the future of a given stock. Yet most investors look to them for guidance and hang on their every upgrade and downgrade as if it were derived from a crystal ball. Unless the company is in real trouble, i.e. posting large losses or experiencing dwindling sales, pay no attention to the predictions of Wall Street. When the sheep sell based on these recommendations, use it as a chance to buy your stocks "on sale."

A product recall.

In March of 2011, Toyota (TM) announced the recall of about 680,000 vehicles in the United States. Investors panicked and shares fell 35% over the next nine months. While this was indeed a setback for the company, its effect on the lifetime value of the company was minimal. Shares gained as much as 123% over the following two years. 
The important thing here is to make sure the bad press is temporary. 
If the company is allegedly cooking the books or guilty of significant fraud, STAY AWAY. 
If their product or service is no longer relevant, don't buy. 
But short-term negative factors will cause Wall Street to drastically overreact and often create valuable opportunities for seasoned investors.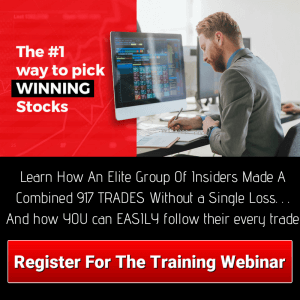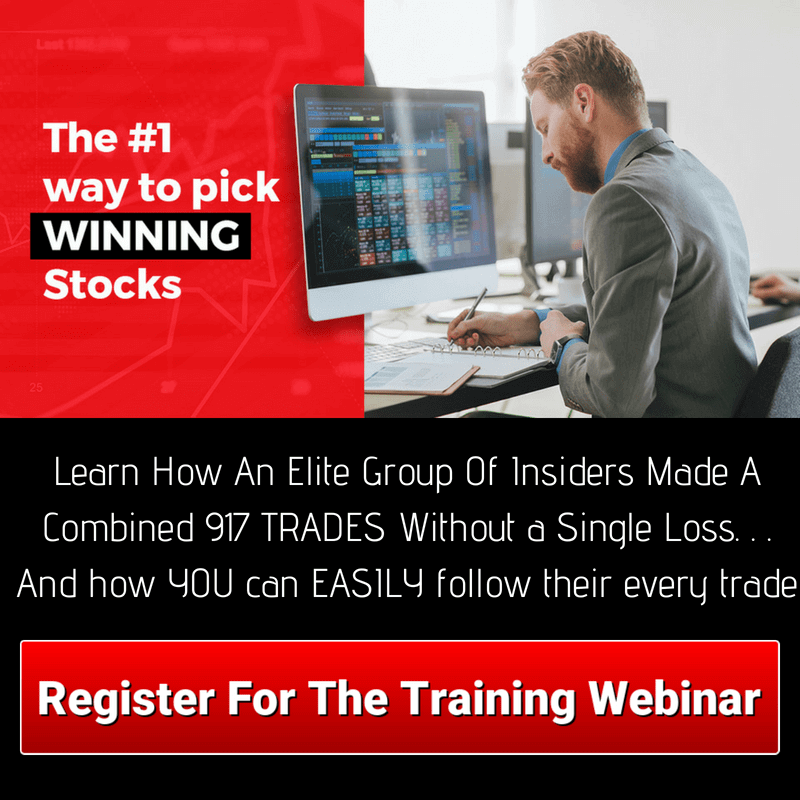 3) Out of Favor Stocks/Sectors
For a variety of reasons, many stocks and sectors go through cycles of popularity on Wall Street. 
Take solar energy as an example. 
Once thought to be the answer to the world's energy crisis, traders couldn't find a price too high for solar stocks in 2007. 
First Solar, the U.S. leader in this sector, soared from $25 to $317 in just six months — a gain of over 1,000%!
Solar was hot, and Wall Street brokers were buying up every share they could get their hands on. 
But this popularity soon vanished, and the solar energy sector fell 95.8% over the next five years. 
What about these stocks changed? 
NOTHING. 
In fact, First Solar (FSLR) actually doubled its profits the following year. 
But the stock still lost more than two-thirds of its value over the same ten months.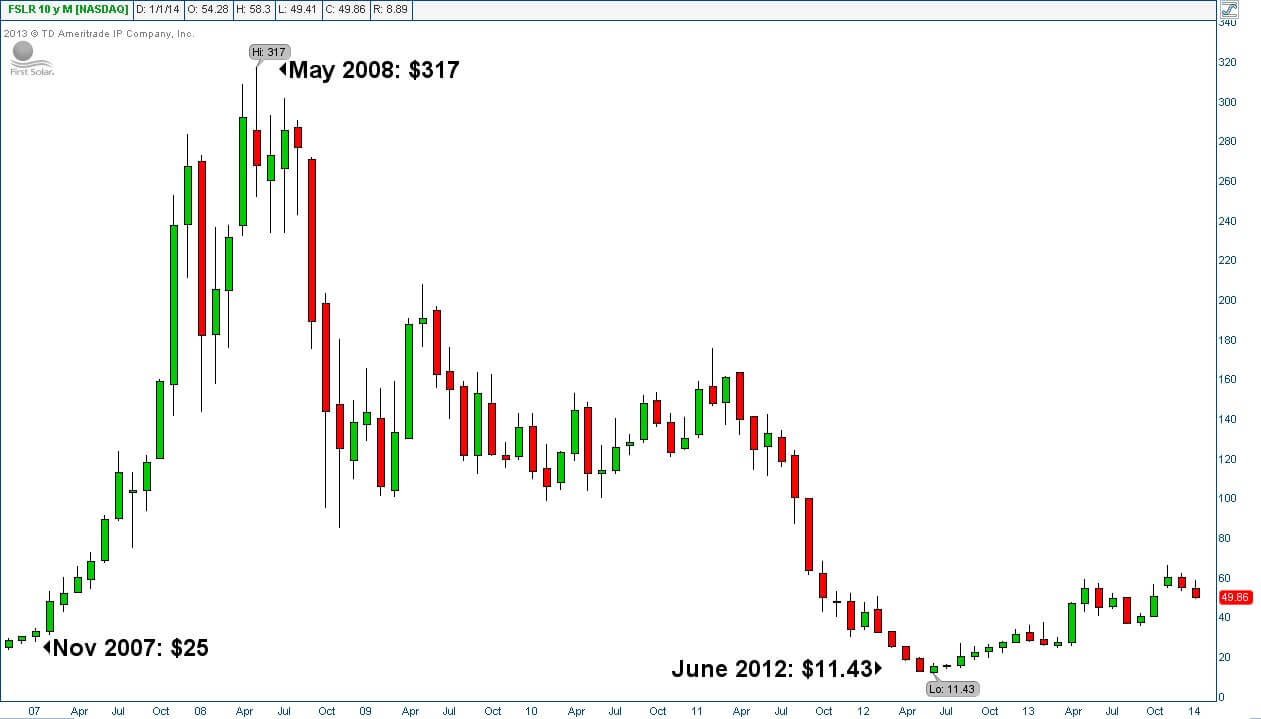 First Solar (FSLR), Nov. 2007- Jan. 2014
The bears of the solar industry finally put away their claws in November 2012 as shares of most solar firms reached severely discounted prices. 
Contrarians that saw this for the opportunity that it was invested heavily… 
And watched solar stocks climb an average of 232% over the following 12 months. 
The story of solar is not a black swan, however. 
There was the tech boom of the late '90s, the financial stock collapse of '08 and '09, the healthcare surge of the last five years, and the wild swings of the alternative energy sector. 
The trick is not to guess what the next hot sector will be, but to wait for an area of the market to be so unloved and out of favor that stocks offer tremendous value to new investors. 
And should your chosen stocks manage to outperform  their dire forecasts, your profits will likely be huge. 
Not only will Wall Street be forced to recalibrate based on better than expected earnings, but the renewed hope for the company will propel shares even further as demand for the stock increases. 
4) Insider Buying
My favorite time to buy is, of course, following opportunistic insider buying. 
These signals have handed Insider Report members huge wins over the last several years and will undoubtedly continue to do so. 
Insiders buy for a number of reasons — often the same reasons outlined above. 
But they also buy before good news is announced… 
News the general public does not have access to. 
Whether it be pending FDA approval of a new drug, better-than-expected sales numbers, or a buyout offer from a larger firm, these investors have the kind of inside access that Wall Street dreams of. 
… And following their personal trades can make you a lot of money. 
Listen, the average investor will continue to underperform the market. 
They are wired to buy when stocks are trending higher and sell when they are falling. 
This is what makes the stock market fundamentally different than any area of our everyday lives. 
When buying a house, is a lowered asking price good news or bad news for you? 
What about at the mall… 
Do you avoid anything on sale and only buy merchandise at full price? 
Maybe you're in the market for a new car. 
If the dealership is offering a 20% discount on your dream sedan, do you wait for the price to go back up before buying? 
The answer to all of the above is a resounding NO. 
… Yet this is how people buy stocks!
When great companies are offered to them "on sale," they avoid them like the plague. 
Yet when stocks are being sold at above-average prices, they can't buy fast enough. 
To quote Warren Buffett one last time, "Whether we're talking about socks or stocks, I like buying quality merchandise when it is marked down."
Remember that all gains or losses made in the stock market are a direct result of the price you pay. 
The same stock can be a wonderful investment at one point… and a terrible one at another. 
By waiting for opportune times to buy, we can drastically improve our odds of success in the stock market. 
Now if you'd like to learn more about my unique methodology for tracking down opportunistic insider buys… 
And piggybacking them to impressive gains… 
Then click right here to view an on-demand training video in which I'll lay it all out for you, step by step.