While the rest of the market has been taking a dump there's been a few little pockets of strength.
Planet Labs is one of those names…
It's an interesting business model… offering "Satellite as a Service".
They've launched a number of small imaging satellites across the globe…
So they can achieve scale by selling their "eye in the sky" service to several customers.
Software development companies, land developers, police departments…
Heck there might even be a few government clients that want in.
Now the CDC can zero in on whether or not you've locked yourself in doors like a good little citizen the next time there's a scare over a cough…
Call me paranoid if you want, given the insanity of the last few years… I'm probably underreacting if anything.
But, on the positive side… at least your next extended "staycation" can be a bit more plush with a nice pop to the upside on plays like $PL.
Check out the price action: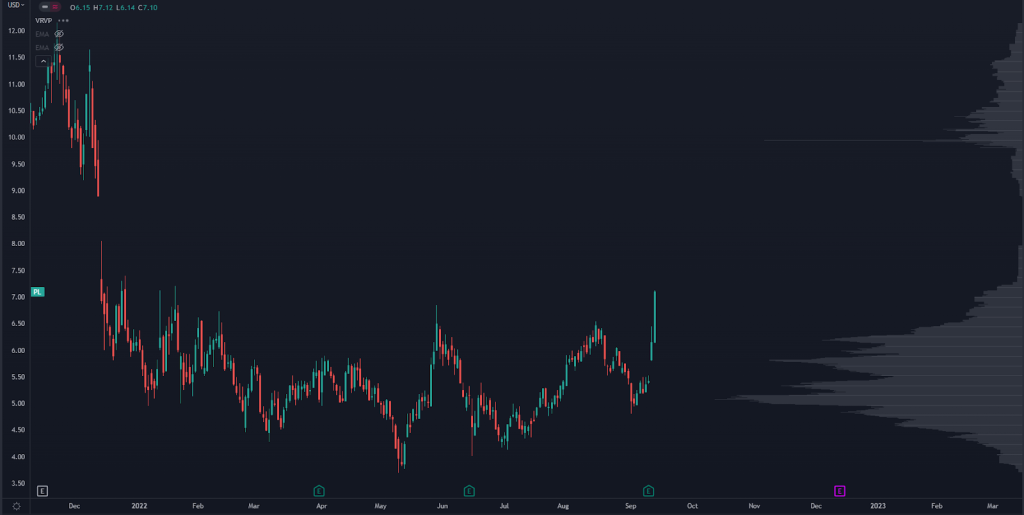 $PL is getting a good amount of attention from big, institutional players.
They like the business model and have been rewarding the idea with a nice showering of cash.
With a recent earnings report that shows solid revenue growth and margin expansion… it looks like the company is executing well.
While a lot of traders see it as a name that came out of nowhere…
We've had our eye on it since last December.
3 company insiders decided to drop some weight in the stock, which shows us the elusive conviction we're looking for.
The stock did base out a bit, but it's shown strength in that it hasn't gotten bashed into ground beef with the rest of the market.
We're seeing a nice pop upwards and it looks like the start of a new uptrend…
But our clients in Insiders Exposed found out about $PL in a special report we released.
We've got another one, fresh off the presses with 3 very succulent new names that have beaucoup upside…
>>> 3 Stocks Getting Massive Insider Love
Original Post Can be Found Here