You've probably heard about all of the crazy weather floating around earlier this week.
Well, we had a "near miss" from tropical storm Fred. Most people are thankful, but I wanted a little wind, so it would knock out these 3 dead oak trees in my front yard.
That didn't happen, so a bunch of chainsaw-wielding dudes took care of everything for a good chunk of change.
I'm not the only one doing this, nearly everyone in the neighborhood is either getting a roof replaced, trees taken out, or some massive remodel project.
This is the real infrastructure play.
I have a buddy who is the Chief of Staff for a congressperson, who shall remain nameless.
He and his legislative aides have been working on the infrastructure bill, and he's confident that it will get through reconciliation.
Now we know how these massive spending bills work. Everyone gets a piece of the pie, they stuff it full of pork, and hopefully it will have some kind of a stimulative effect.
But not so fast!…
There's actually a secret to profiting from this new bill…
The price tag of the infrastructure bill is spread out over multiple years, and there's no guarantee that some of these infrastructure plays will manage to work out.
The play here is actually not big infrastructure. It's small infrastructure.
All those projects that homeowners are doing to improve their living spaces, that's where you can look to play this.
And there have been a few great traders around this theme.
FCX comes to mind: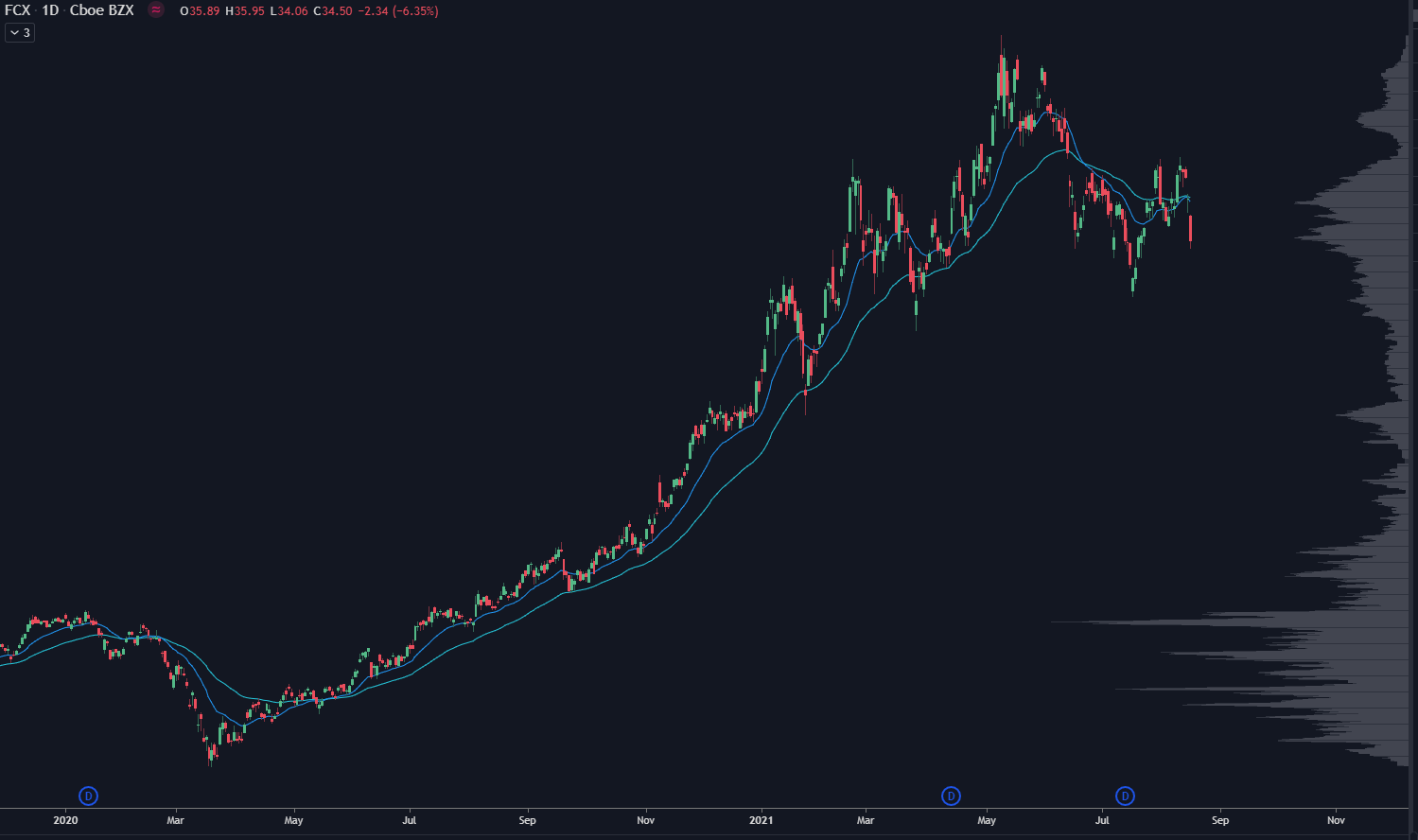 They mine and sell copper, an industrial metal needed for wiring and electrical components.
You also have US Steel (X):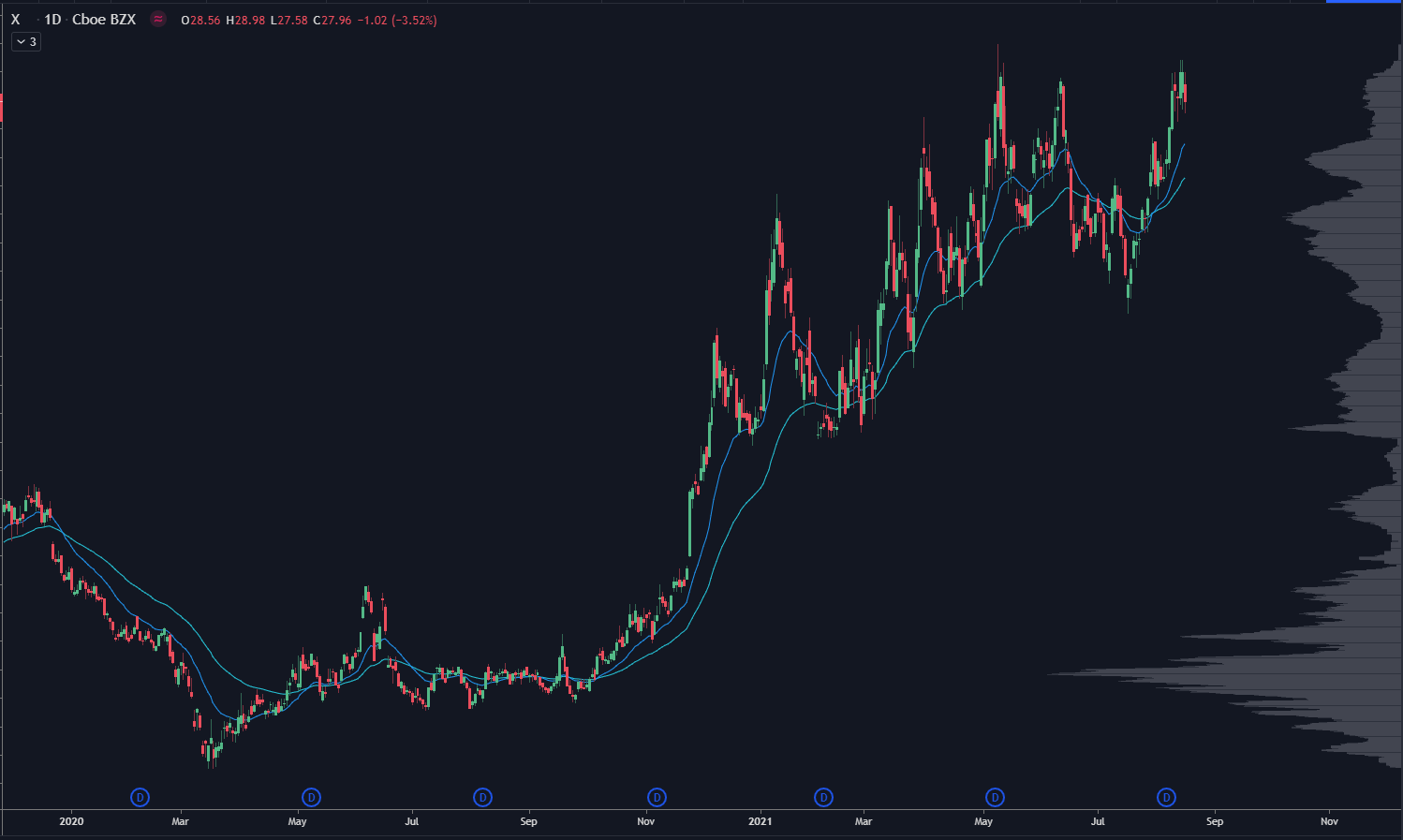 Another monster runner as steel demand continues to increase.
These are great trades, but there's a problem– they're held hostage to the price movement of the commodity they produce.
If copper futures take a dive in anticipation of Fed tapering, it doesn't matter how well Freeport is doing as a company– it's going to run to the downside with it.
Right now, you have less downside risk if you find some infrastructure bets that are:
1. Decoupled from commodity prices
2. Not dependent on an effective stimulus bill from the Federal Government.
Great news!
Our team at PVA has discovered a name that's ready to have a massive move higher.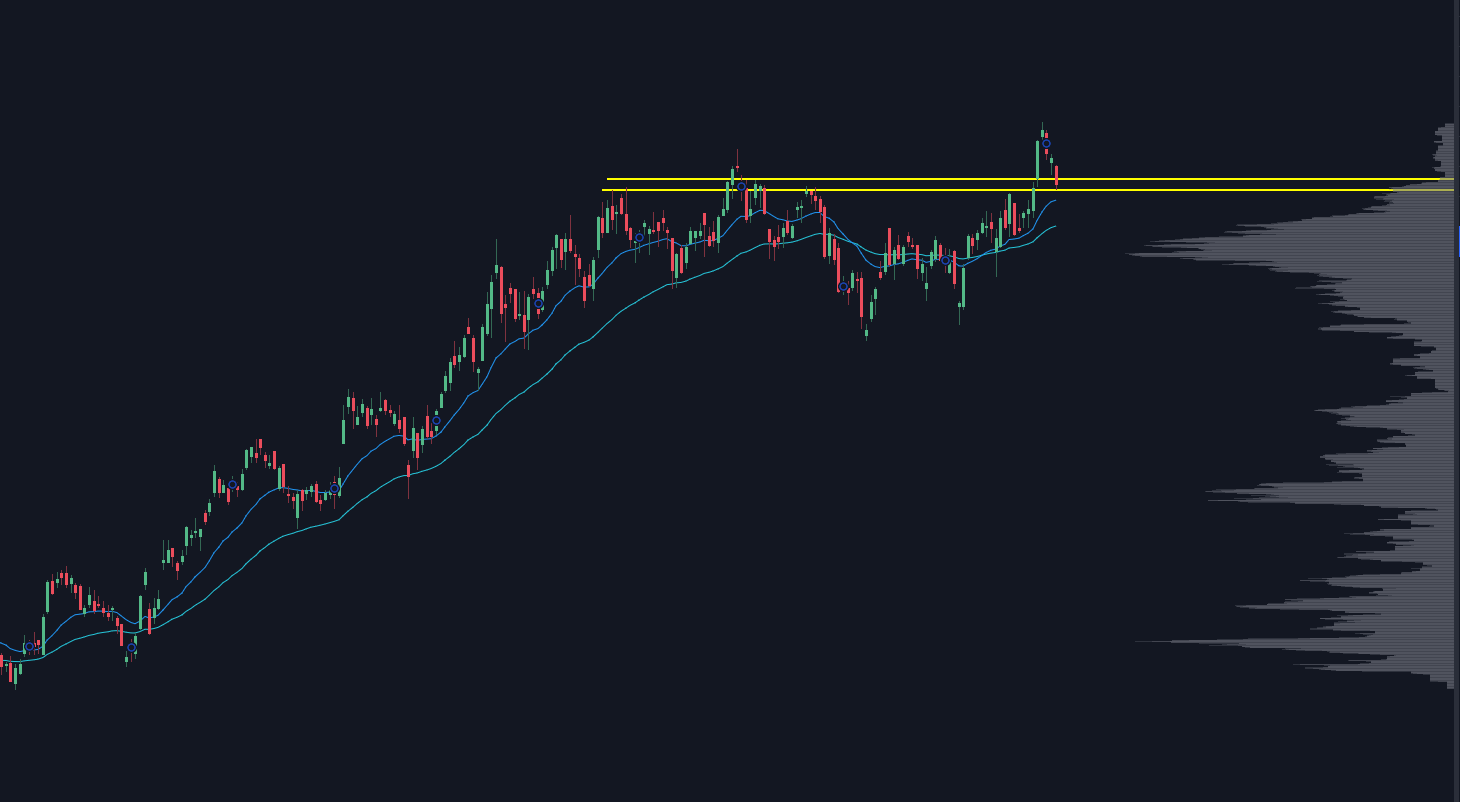 It saw a strong breakout to new highs, while the rest of the industrial sector didn't see any kind of breakout.
This is relative strength, and it allows us to identify the "best in breed" names that give us the most upside potential.
Now if you're the type of savvy investor to bootstrap all of your trades; sourcing, researching all on your own, may the Force be with you.
However…
If you've got better things to do with your time, but still want access to the stock, and the option…
Call in or watch the webinar here.