Moderna hit the headlines last week.
Their CEO, Stéphane Bancel, nuked his Twitter account.
That wouldn't be newsworthy…
Except Moderna's been in the spotlight for about two years now — for obvious reasons.
On top of that, he allegedly sold a ton of Moderna shares recently as well.
So once he deleted his Twitter account, the Internet ran wild with conspiracy theories about how he's "dumping his stock" for some nefarious reason.
Here are some examples of the headlines on social media:

And how about this one:

It makes for a fun story, right? The CEO of a biotech company with a new product in a LOT of people…
Designed to deal with one of the most pressing social, cultural, economic, medical, and political issues of our time…
And he's all of a sudden dumping stock onto the market!
Here's a look at the stock chart: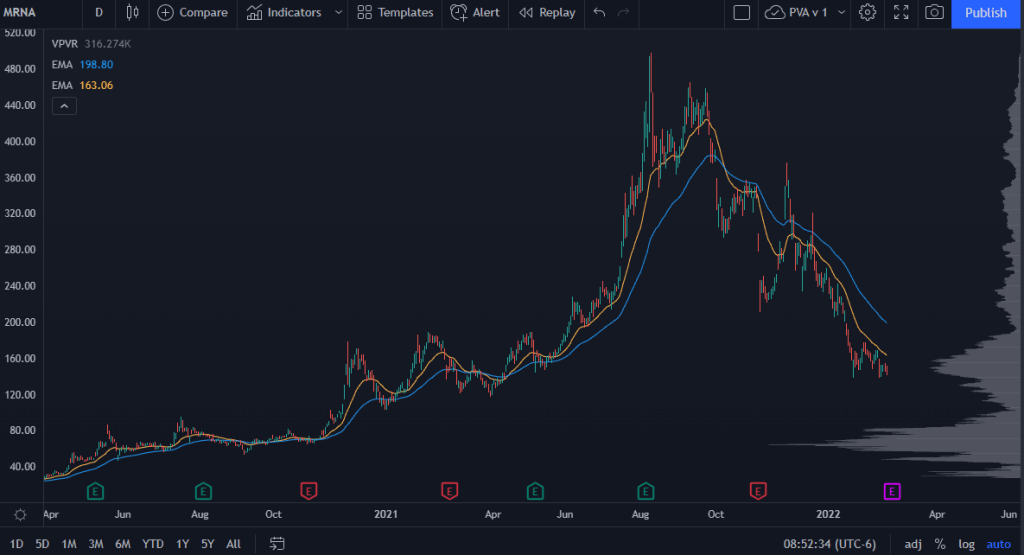 Wow. Pretty terrible, don't you think?
Well, let's step back for a second and take a look at XBI (an ETF representing biotech):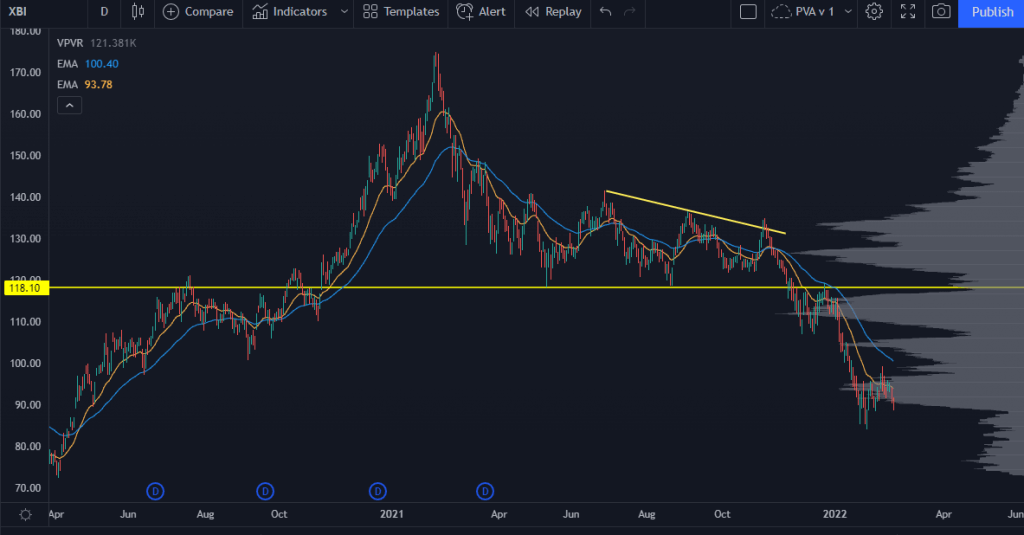 So MRNA has been tragic, but some of that is directly related to the sector.
Now, let's look at the CEO stock sales.
At Insiders Exposed, we understand that we can't know why a corporate insider would sell their stock.
Maybe it's to pay taxes or for their kid's tuition. Maybe they think the stock is about to tank. Either way, we don't really know.
But we can get a feel for the "urgency" behind these sales by looking at their total size and frequency.
Here's a look at the total amount sold by the CEO over time: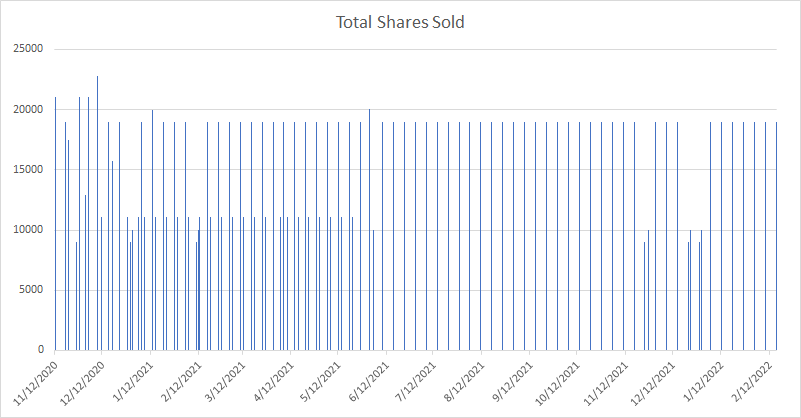 Over the past few years, it looks like the CEO has simply been taking a part of a regular stock selling program. 
It's vital here to look at total share count. He's been selling about 19,000 shares once a week. 
That means he has been selling the same amount, whether the stock was at $300 or $120.
This guy isn't an idiot. He knows the scrutiny he and his company are under.
If he did some unusual stock sale near the highs, he would be dragged in front of the US Senate to ask why that is.
So it seems that this isn't a huge deal. 
Perhaps the whole Twitter deletion thing alongside stock sales was a coincidence. Maybe he didn't want to be harassed by Twitter users now that insider trading has slammed the news headlines.
All that said:
We don't know the *why* behind insider sales…
But we do know the *why* behind insider buys: they expect the stock price to go up.
Let me show you how to find them:
Head here to learn our system for finding the best insider trade opportunities!