I just released a brand new buy alert to my members based on massive buying from company insiders… 
And this thing has the potential to move as much as 10X in relatively short order. 
This particular opportunity comes on a small biotech firm focused on therapeutics for cancer and wet age-related macular degeneration… 
And the company is currently experiencing one of the largest cluster buys in its history. 
Check out this insider buying volume:

Now, the green bars represent insider buying… 
And as you can see, there's a massive spike right around the end of August, which is when the President and CEO along with another major 10% owner began gobbling up major stacks of shares. 
Now, just five days ago, this stock was trading below the $2 mark. 
But this massive influx of buying has caused the stock to respond accordingly… 
And shares are already up more than 80% over the past five trading sessions.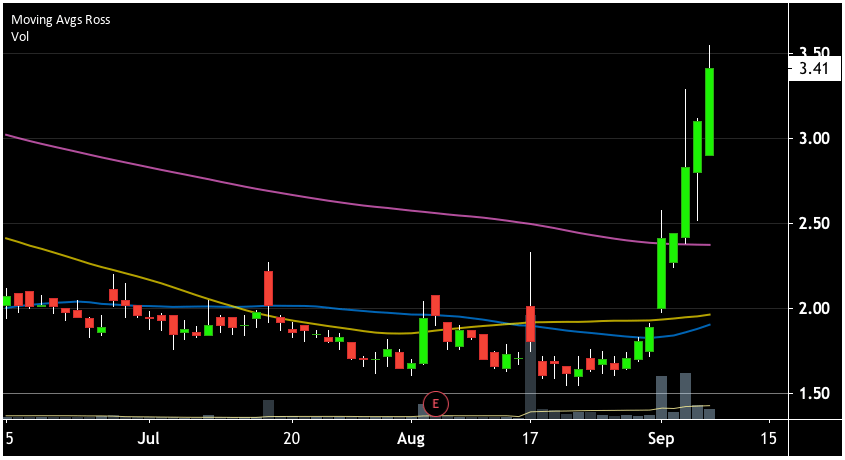 However, I don't think this is a missed opportunity. 
In fact… I think this is only the beginning of a potentially massive move. 
See, this was a $30 stock only two years ago…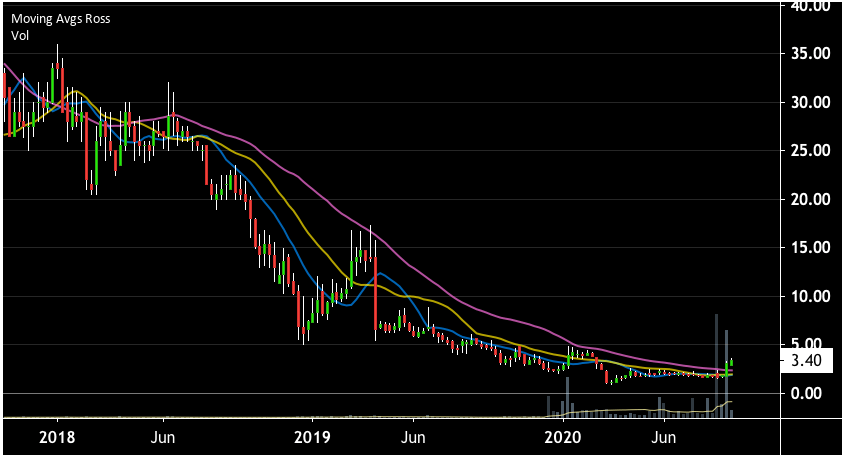 And it traded as high as $210 following its IPO in 2015. 
So, the potential is there for a 10X move.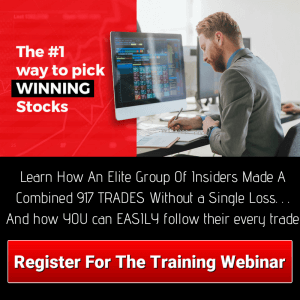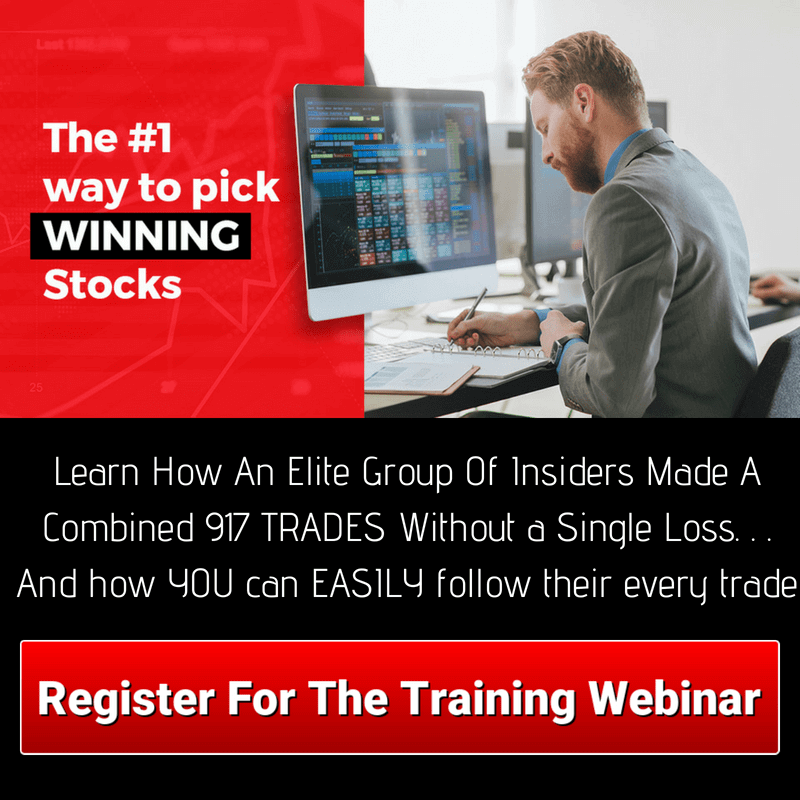 Now if you're ready to get the full details of my insider trading methodology and see how I'm able to identify high-probability trades just like this… 
AND see how you can get your hands on this ticker today before you miss a potentially massive breakout… 
Then click right here to view a free on-demand training video that will walk you through the entire system step by step!