Yesterday I revealed a huge insider buy in SMMT and how the company CEO dropped tens of millions into the company.
Of course, it gives him a chance to make a boatload on the meteoric rise of SMMT if trials go well…
… but he also NEEDED to do it to keep the company afloat.
Here's the cash that SMMT has held over time– you can see how there has been a slow bleed over the past year, until the recent offering.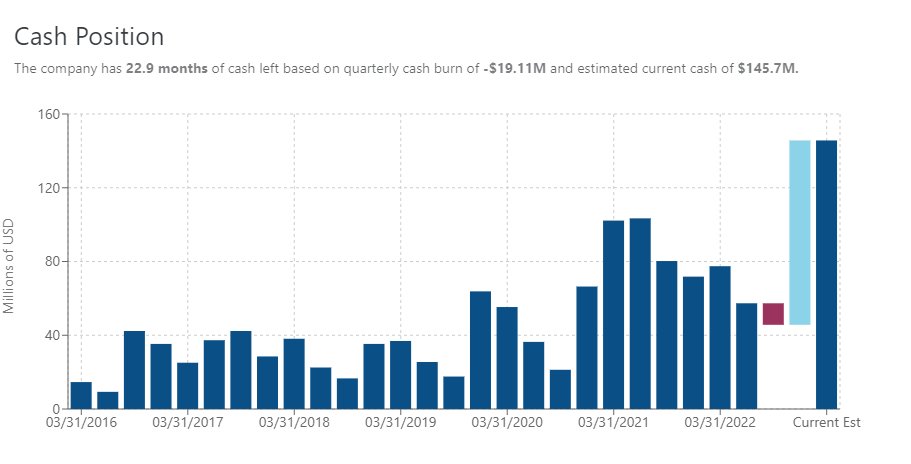 It's a tricky business these BioTechs are in… in order to prove their products out…
They need to endure a series of punishing and expensive FDA trials.
According to one of my BioTech specialists, it can run between $325 and $750 MILLION to heave over all the hurdles and get to market.
That's a long and winding road of regulatory red tape to clip through… and the only shears you have are stacks of cash in your coffers.
Which is why companies often try to raise capital after a successful Phase 1 trial…
They're trying to sharpen their shears so they can slice through the next two rounds of regulatory ribbon.
It's a nasty slog in the best of times, but add all the extra COVID craziness (I mean, totally sensible precautionary policy)…
It's made running trials extra excruciating.
And that's why the normal "slow bleed" of cash has turned into a roaring GUSH of late.
That's why SMMT had to raise– and the CEO had to drop a ton of cash into the company to keep it afloat.
We've discovered a new biotech company that is a recent IPO– which means it's pretty flush with cash: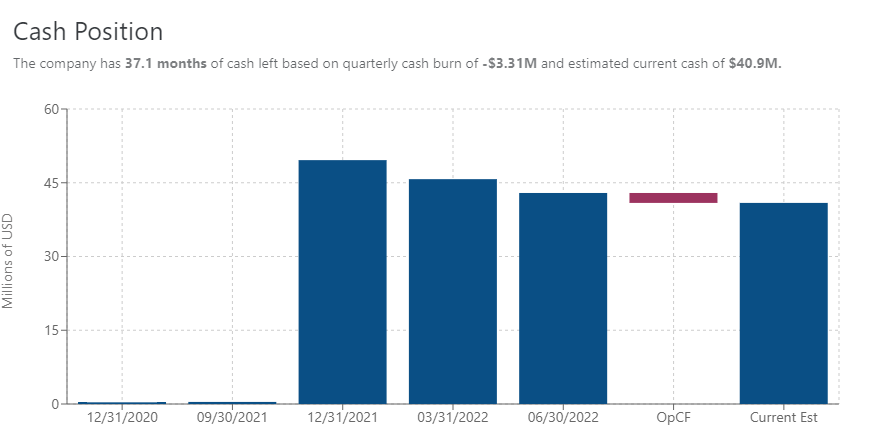 They've got three years worth of cash– enough runway to get through a few FDA trials.
Maybe that's why the CFO was comfortable dropping $27K into the company as a "first time buyer"– a huge signal for us…
Another insider — a chief medical officer — also dropped nearly $20K into the stock…
These may look like small numbers, but remember this is a tiny biotech company, not corporate leadership at a Fortune 100 company.
I think of these buys as an "Initial Insider Offering" except instead of offering a financial stake in the company…
They're offering us "information equity".
These first time buys are really powerful and tell us that this company could make some very big waves in the near future.
Want to know who this company is and how we plan to play it?
>>> Get The "Insider Edge" In This Boutique BioTech Before It Blows Up
Original Post Can be Found Here