If you've been following my musings this year, you probably already know that I'm bullish on BioTechs over the next few years.
They're not ridiculously overpriced, the companies aren't dependent on impossibly cheap money to fund themselves, and institutions love 'em.
That means that if they get favorable news from a good trial… a tsunami of money can flood in making them shoot up at a parabolic pace.
Like one name I've been tracking for a bit that recently saw a clean breakout: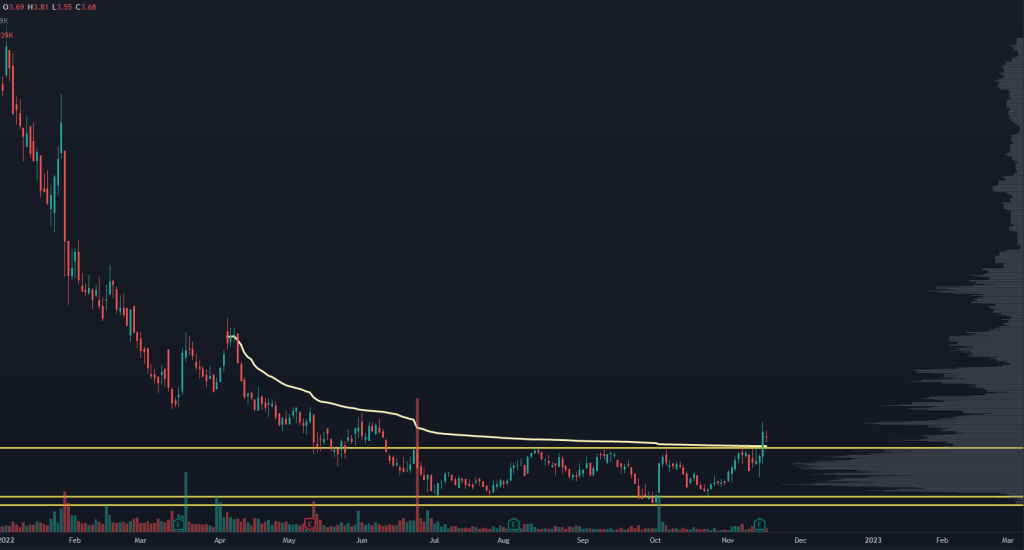 It's an early stage BioTech with some FDA news coming in the first quarter next year.
The stock got pulled down in the liquidity crunch we've had since the Fed started hiking…
… and started basing out in July.
---
Recommended Link:
Is Your Portfolio About To Fall Into A Black Hole?
Last fall, billionaire investor Jeremy Grantham warned of a looming cataclysm worse than 1929, 1987, 2008, and 2020 combined!
Most analysts laughed him off…
But our very own Steven Place took him seriously.
For the past few months, Steven has been tracking what he's calling a "Financial Black Hole" forming in the stock market.
And today, he's finally going public to warn regular retail investors of what's to come.
This Black Hole is ready to swallow $20 trillion of invested wealth…
Including your 401K, IRA, or any personal stock portfolio you own.
Unless you understand exactly what this looming catastrophe is, how you can avoid it, and most importantly…
How you can grow your wealth in the aftermath…
It could devour any hope you have for a comfortable retirement…
No matter how much you save.
>>> Don't Let Your Savings Get Sucked Into A Black Hole
---
One we cleared 2.40 on the chart we had a nice follow through.
And now, it's attracting a lot of attention from technical traders: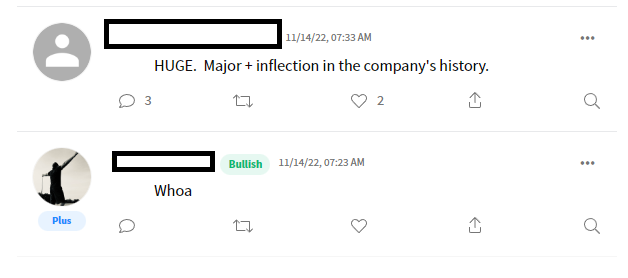 And the wild thing? We're still early. If the data improves, then that gives institutional funds clearance to buy shares of the company.
It could be a fast triple from here.
How did I find it? I wasn't waiting for the "obvious" technical breakout.
No, I found it through some hidden money flows that showed me to pick up shares before the breakout hit.
Want to see how this works?
>>> Hidden Money Flows Expose Pre-Breakout Stocks In Underloved Industries
Original Post Can be Found Here