Hope you're having a great start to Thanksgiving week! 
That's right — it's that time of year again. 
Turkey, stuffing, green bean casserole and…football!
Of course, this is also the time of year when everyone sits around the dinner table and says what they're thankful for.
And even though a lot of folks will be giving thanks via Zoom this year, the sentiment is the same.
A friend recently asked me why I do what I do with the Insider Report and my other trading services.
Of course, since he's my buddy, I initially gave him some snarky answer about being my own boss, fast cars and loose women.
But after we stopped laughing, I really reflected on the question.
And it took me back to when I started this journey, and reminded me of what I'm truly thankful for.
Earlier in my career, about two years into my extensive research on insider buying, I was approached by a friend who was struggling financially.
He was hemorrhaging money in the markets and just couldn't catch a rhythm. 
… Buying when he should've sold, and selling when he should've held.
At this point, I was selling my top research package to the heavy hitters on Wall Street for $90k a pop.
So, I started teaching him everything I knew about tracking these inside buyer signals.
How to find trades… common mistakes he should avoid… the best clues that a big winner was coming…
To say that he took to it like a duck to water is an understatement.
Suddenly, he was calling me about a stock he made 50% on in 3 months…
Options he bought for $200 and sold for $2,000.
He still had the occasional loser like we all do.
But even his losing trades were minimal.
Can you imagine what an extra $100,000 would do for YOUR family?
Fire your boss. Spend more time with your family. Travel more. Retire early and comfortably…
His entire life turned around…and I had a front row seat.
Watching that kind of change happen for someone that I knew gave me a completely different feeling than having to schedule an appointment with the administrative assistant of some faceless Wall Street power player.
Nothing against those guys at all. 
But seeing the way this methodology made such a difference in my friend's life gave me the warm fuzzies and made the thousands of hours of research worth it.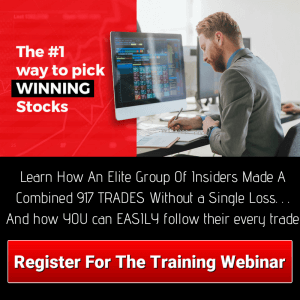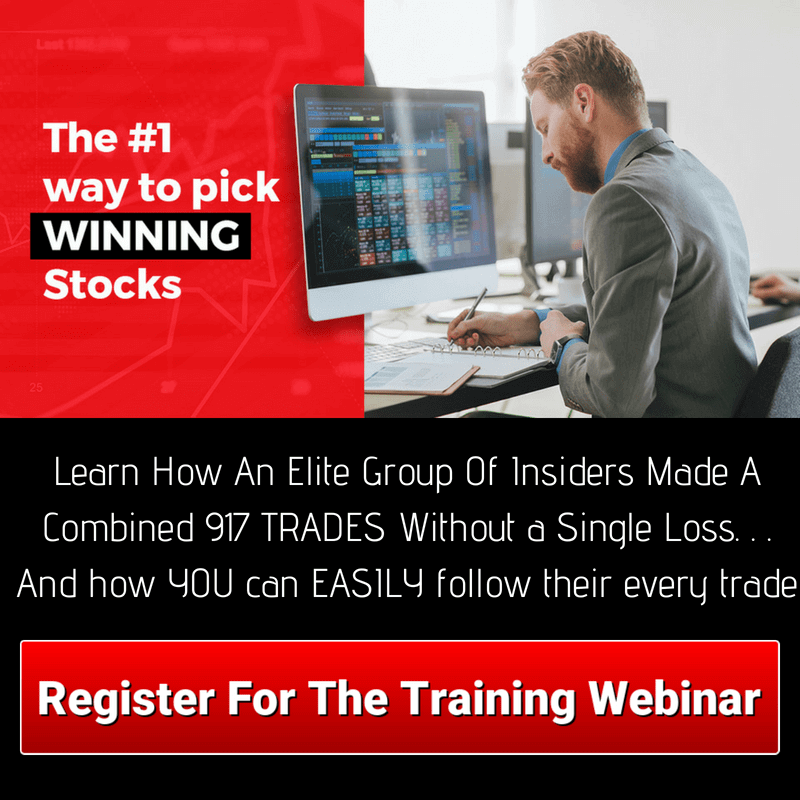 I knew immediately that I had to bring this strategy to as many people as possible.
I haven't looked back since.
I've gotten much more efficient at it now. I don't have to spend a ton of hours training each one of my Insider Report members.
You don't have to spend hours learning how to find these juicy trades like my friend.
When you're a member, you can start profiting as soon as you start receiving my Insider Alerts. I send you weekly emails, text messages and educational videos with my insider recommendations.
All you have to do is follow along with me as I follow the market insiders.
As with all trading, there are going to be some losses along the way, but nowhere near as many as if you were trading blind.
Remember, these guys are all investing their hard earned money, too. If they lose so do we, so these are high quality picks.
Being able to help improve families' lives is what I'm thankful for… this year and every one that comes after.
In that spirit of giving, I want to continue to pay it forward by offering you a huge Black Friday discount.
For the first time ever and ending on Friday, I'm going to offer you full membership to the Insider Report and the edge you need to dominate the markets and change your life in 2021… 
All for the insanely low price of…
$997.
That's a whopping $4,000 off of the retail price, and the first time I've EVER offered membership to the Insider Report for less than $1,000. 
This is a bargain to change your family's lives and access the huge gains that were previously enjoyed only by the Wall Street insiders.
Click here to take action right now — make sure to use the coupon code WINNING to get this incredible discount…  
And put your family's freedom back in your hands!
Hurry — sale ends Friday at midnight!