Learn how to identify, filter, and pick insiders in an on demand webinar. Click Here To Learn More
Insider Trading Quick Recap
In my last video I talked about how we followed some Insider Trading to gains of over 1000% in a matter of a few short months and how we were rolling those profits into another stock with massive insider trading. I shared all the details of that stock here.
At the time the stock was up around 10% and last I looked it was up to 16% and climbing.
Today we just put out a recommendation on another stock which we expect to also show quick gains.
But first, Ross Givens has closed down another stock as well, this time one that is not performing well. The stock was Stich Fix.
We closed down half the position in December for around 18% gain and it has since lost momentum so Ross Givens made the decision to close down the rest of it rather than risking it moving against us.
But our Insider Report team has found another great opportunity to move that money into.
Rolling Those Profits Into Another Opportunity
Our most recent pick is an industrial conglomerate whose business serve the energy, transportation, chemical and construction sectors.
And we have at least one insider that thinks now is the time to buy…
In fact, he just invested over $3 million dollars of his own money into the stock on Wednesday.
This follows $2.5 million in Insider Trading just last week and several large purchases in November.
He is clearly building a sizeable position and tipping his hat to savvy investors who are paying attention.
From a fundamental view, the firm looks strong.
It suffered a weak 2018, but the numbers are quickly turning around.
Click Here To Learn To Follow Insider Trading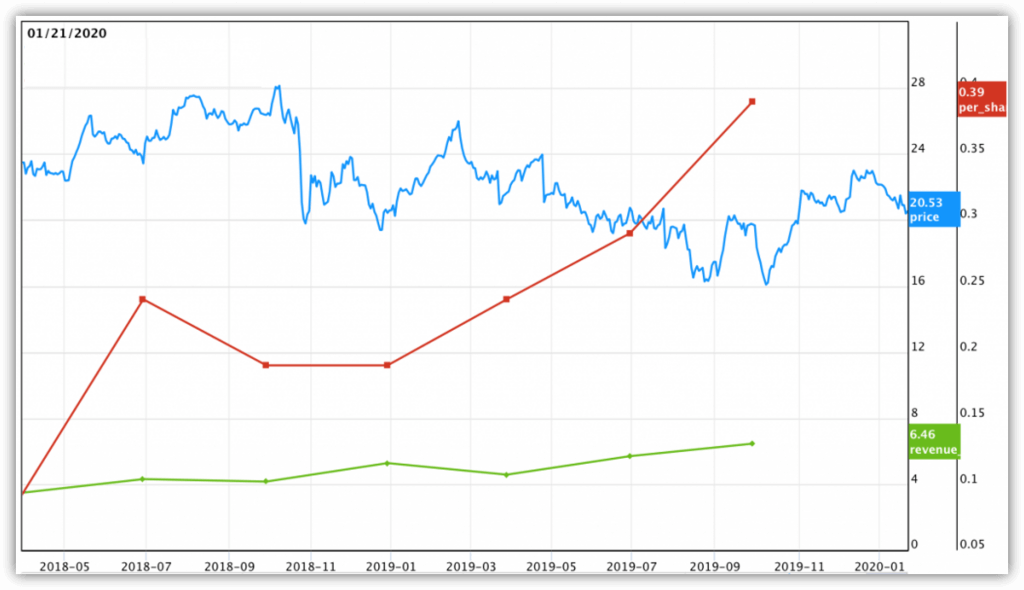 Profits were up in the last three quarters by 167%, 17%, and 86%.
Sales were also up over the same period.
Additionally, management is actively buying back shares.
The company has retired 13.6% of its outstanding shares over the last 12 months.
This is good for investors, as it concentrates profits to a smaller number of shares, thus boosting per share metrics like EPS.
On the technical side, we have a very low risk entry point into the stock.
Click Here To Learn To Follow Insider Trading
The red horizontal line on the chart represents the point of control.
This is the price where the most trading has taken place over the last 2 ½ years.
As you'll notice, this area has acted as a magnet since 2017.
The stock regularly retraces to this area to find buyers or sellers before continuing its trend.
Click Here To Learn To Follow Insider Trading
Recently it experienced a recovery rally.
Shares gained 44% in the fourth quarter but…
They have now retraced once again to the point of control.
My team and I expect to see buyers step in at this level and propel the stock to new 52-week highs.
And based on the insider trading we are seeing we are not the only ones.
The stock has additional support here from the 100 and 200-day moving averages.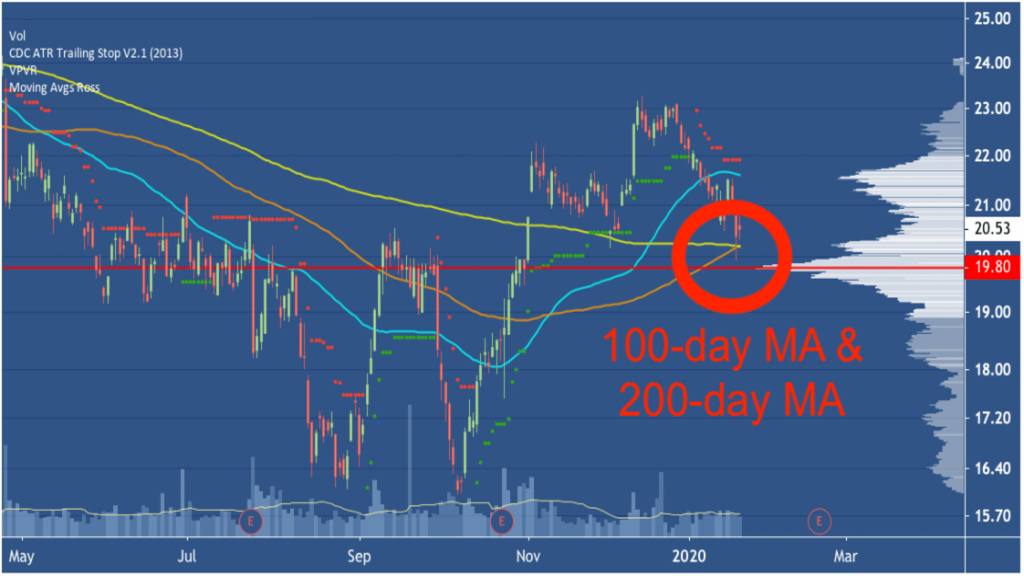 For Ross Givens, our analyst team and myself there are three compelling reasons to be interested in this stock
1. The company has improving earnings figures
2. There is heavy insider buying and
3. The stock is trading at technical support.
We have just issued a buy recommendation to all of our Insider Report member to take a long position alongside our insider to play a bounce off this level.
In fact Ross has provided both a stock and an option alert on this trade so matter your trading style there is an opportunity for you.
Now as you know, these alerts are only accessible to our Insider Report Members.
If you would like to learn more about that service as well as get your hands on this ticker and several others we are currently trading.
You can attend one of our on-demand webinars by clicking here.