Early this year, retail investors powered massive price movements in a few stocks.
Stocks that several hedge funds had heavy short interests in.
The buying panic was so strong, it forced Robinhood to ban buying these stocks temporarily — thanks to DTCC requirements and about a $3B collateral call.
Some called it the "GameStop Rebellion." Others labeled it the "Retail Revolution."
Regardless, these stocks are called "meme" stocks because a lot of the retail investors seemingly got into these trades simply to be funny…
For more in-depth examination, check out the shitshow at reddit.com/r/wallstreetbets.
The biggest meme stock is GameStop (GME), followed by AMC. Others in this list include BB, BBBY, and LCID (formerly CCIV).
Now, AMC and GME — the 2 main meme stocks — haven't seen the kind of upside that investors hoped for over the past year…
And GME is right at a major level on the stock that could lead to more downside as more traders throw in the towel.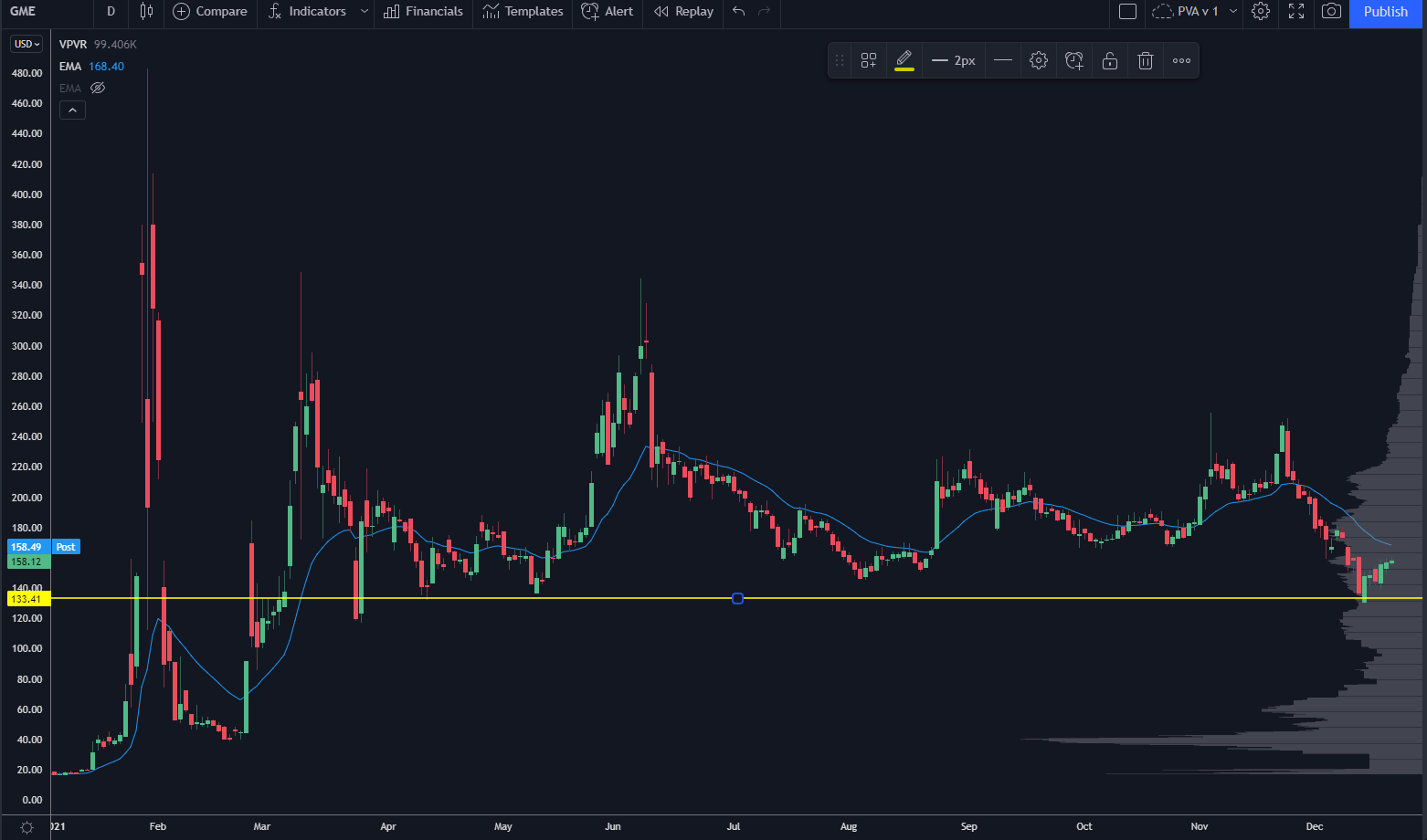 Take a look at this yellow line on GME.
Notice how, since mid-March, the stock has traded above that key level.
If the stock trades under it, anyone who chased GME higher over the past 9 months would be in a losing position.
Too bad. Names like GME and AMC were supposed to be the "meme" stocks that would really stick it to the man and make buckets of cash for these retail traders.
But those hopes and dreams are fizzling out…
And into the end of the year, you start to see bagholders sweating about how to explain this terrible trade to their significant other.
Now, just like anything in the markets:
If you can find one person's pain, you can find a way to your own profits.
The best way to view meme stocks is they're continuing to transition away from being super-hyped and becoming "normal" stocks again.
They'll still be great traders…
But unless something drastic happens with these companies' fundamentals, you can find clean levels to trade with reversion on your mind.
So let me show you how to find the best levels on these meme stocks.
First, you want to use our roadmap to find which levels the stock will most likely hit…
And which levels give you the best chance for a swift move away from them.
If you can get that fast move, your options profits could come in even faster.
One issue with a regular market roadmap is you will see too much volume traded at much lower prices.
That is important to know, but it fills the rest of the roadmap with too much noise.
Instead, you want to look at volume for a smaller time series, like this: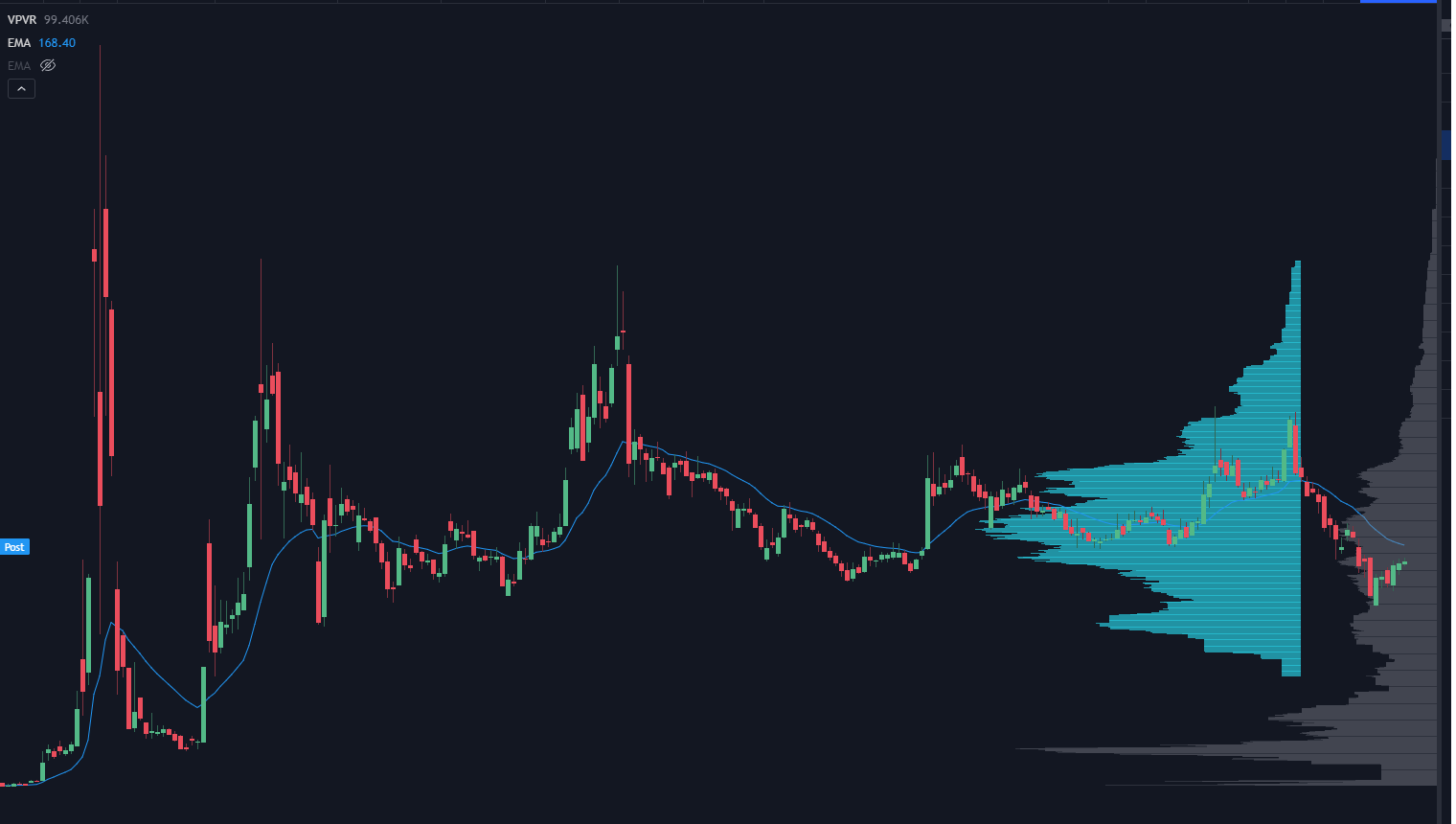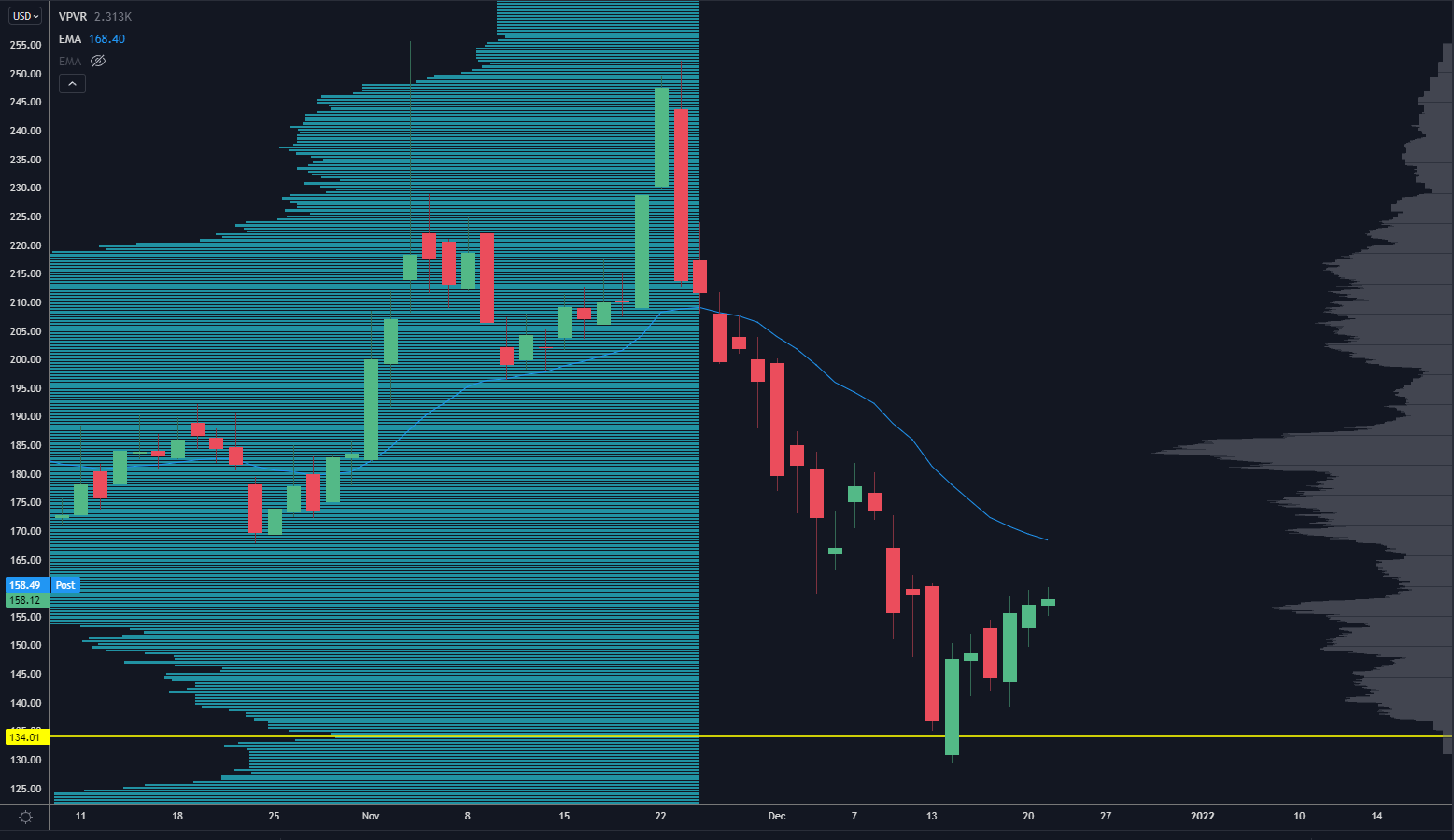 That level was where a reversal was predicted.
Sure enough, the stock saw a gap underneath it, then quickly recovered.
That level is not in hindsight, either. It was there on our roadmap.
Once you get an eye for this, you can easily start lining up levels, like this: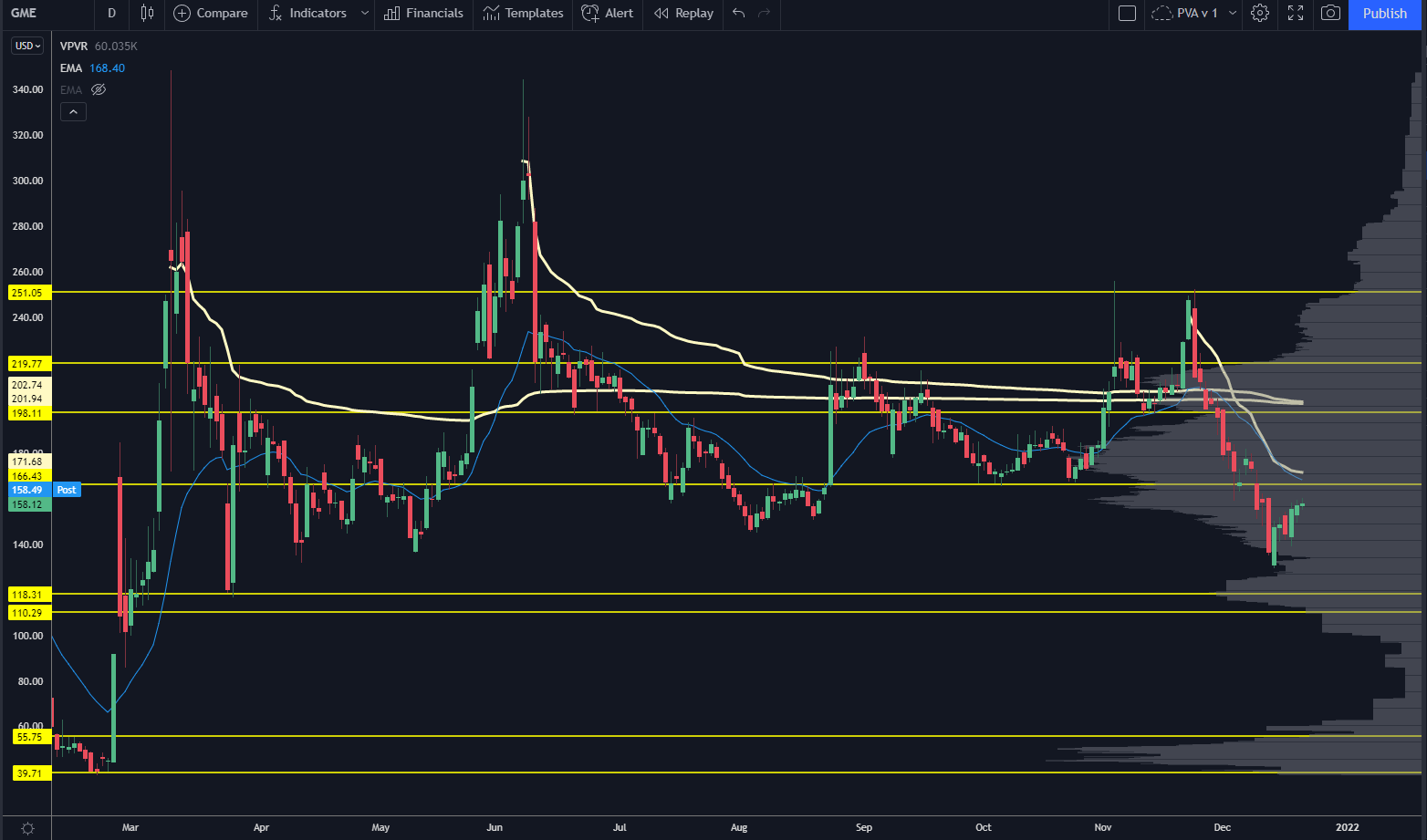 All of a sudden, you can create very clear trading plans and expected targets.
For example, in our roadmap:
I see $166.50-$170 as a massive zone to watch if the stock rallies into it. If we start seeing price rejection, then we can easily roll over to our next magnet level at $118.31.
I can then use our magnet level as the target and select the very best options to maximize my reward.
So as you can see, meme stocks can be quite tradeable on both the long and short sides…
But we only know about these levels because of our roadmap.
Thanks to the roadmap, trading these wildly volatile stocks becomes much more predictable.
To learn more about that roadmap…
Watch this special training here.