Insiders have access to real-time financials that institutions and professional traders can only dream of.They can see sales numbers live. They know who's hitting their company up with buyout offers. And, in many cases, they're well aware of how near-term catalysts could play out.
Of course, we outsiders can never know how these hidden factors could affect the stock in the near future…
But when the insiders start betting on their company, we have a pretty good indicator the stock's ready for something big…
This is especially true when some bad news sinks the stock price. Why else would an insider buy on such a price drop if they didn't think it had massive upside potential?
Take Fulcrum Therapeutics (FULC), an early-stage biotech firm, for example. They have a few drugs coming down the pipeline, including a muscular dystrophy treatment called Losmapimod.
Unfortunately, this drug didn't meet primary endpoint data in their drug trial.
In most cases, that would spell doom for an early-stage biotech. FULC's price dropped on this bad news.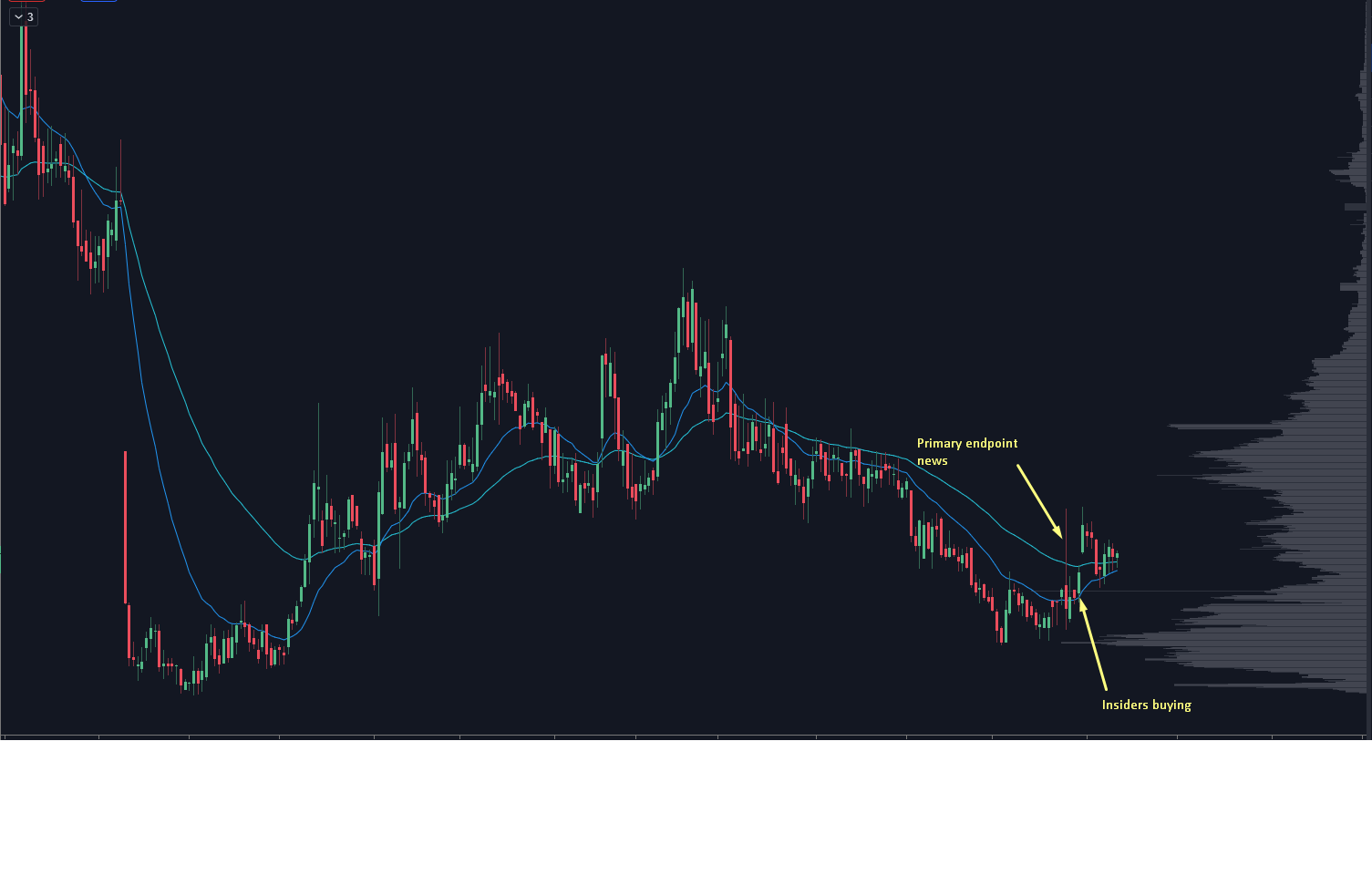 So here's the question:
Why did 4 different insiders buy?

Look at that. 4 insiders bought over $130,000 of company shares on the same day. Even the Chief Medical Office got in on the action.
The expected catalyst didn't happen. The drug failed the trial. What made these insiders so confident?
Oh, we found out soon after.
On August 10th, FUCL ran from $7.50 to $18 per share. Nearly 2.5x in a day!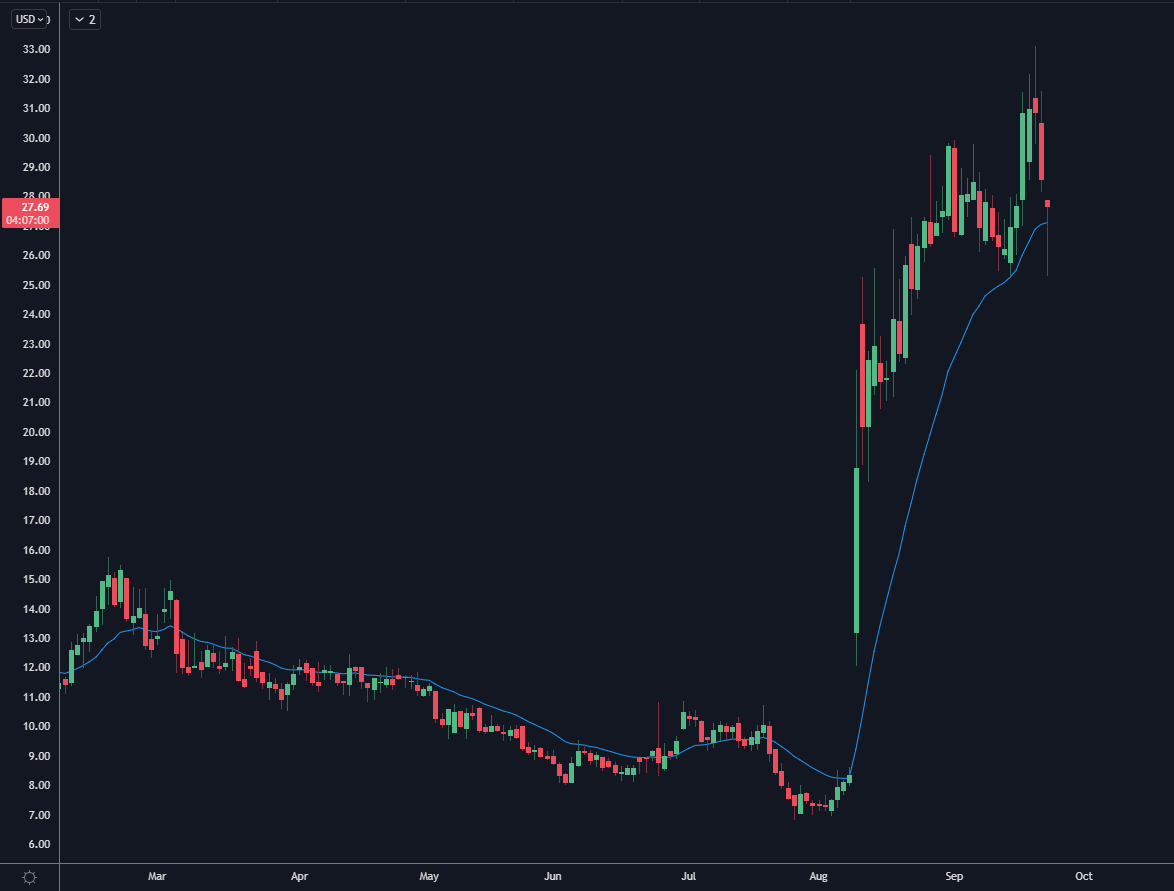 Turns out, they have another drug in their pipeline that helps with sickle cell disease… and their drug study showed "proof of mechanism and proof of biology."
Since then, FULC's climbed as high as $32/share and now hovers in the mid-$20 range. 
The Chief Medical Office made tens of thousands pretty fast. Meanwhile, the director that bought the dip turned his $91,600 into over $250,000!
This is why we look at insider buys. We don't know what the catalyst will be or when it will hit. And if we only paid attention to bad news, we might ignore the stock completely, too. 
But if these guys are throwing cash at their company — especially after a dip — they're looking for massive upside.
Now, our Insider Report portfolio has a few early-stage biotech stocks that are still at actionable levels.
One of those has only 12MM shares float, which means any news can rocket it higher. 
This company had some data reported out… 
And about a month later, we saw EIGHT different insiders purchase shares at the same time. 
We don't know the "why" behind their buys, but we know that a low share count + potential catalysts can easily cause the stock to potentially double or more.
Another of our biotech plays focuses on CAR-T therapies. Just like FULC, they had some bad data come out, but insiders bought the dip aggressively:

As you can see, several insiders bought the stock at once. 
We haven't seen any catalyst that would fully explain these purchases yet, so it's still a very fresh setup with the potential to double or more from the insiders' purchase points.
That means there's still time for you to get in on this company…
Head here to grab the ticker and see our full insider portfolio!