There's going to be a new buzzword that will be all the rage with investors and traders in the next few months…
Remember "transitory inflation"?
The idea was that the rapid rise in prices we were seeing in 2021 was a passing phase…
Something that would come and go… like Zumbas in the late 80s (okay, now I'm dating myself).
The hot new phase heading into the close of the year will be "terminal rate".
The Fed is on a new rate hiking spree… inflation is running hot and they're way behind…
Powell and Co. honestly thought it would all cool off on its own… but it clearly hasn't.
They even had the gaul to tell us that they're still trying to determine the cause… LOL… that's a knee slapper.
Get this, a bunch of Ph.D economists can't figure out why blowing TRILLIONS directly into the economy could possibly cause inflation!
But don't worry folks… they've got it all under control.
Anyway, there will be a point where their rate hikes will break the markets… this is the "Terminal Rate".
It's set to be the latest blockbuster… and will soon be bandied about all over the mainstream media.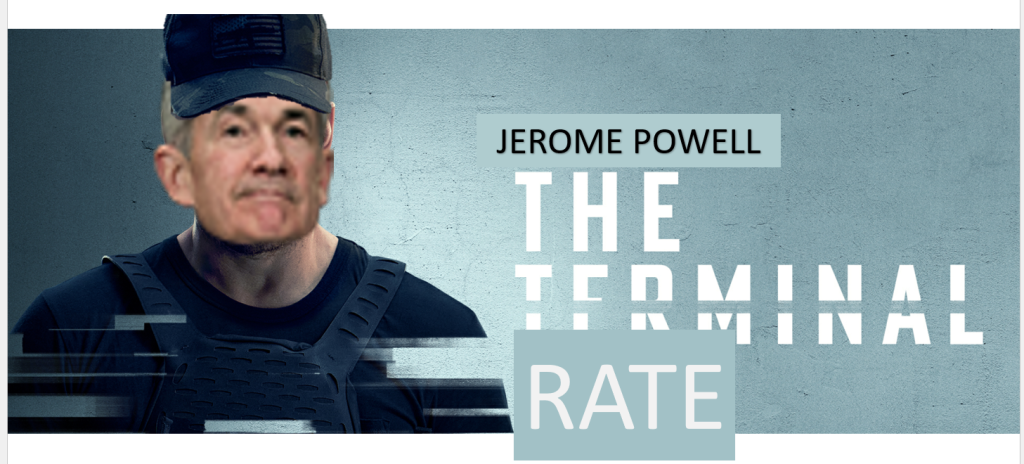 Here are the current expectations: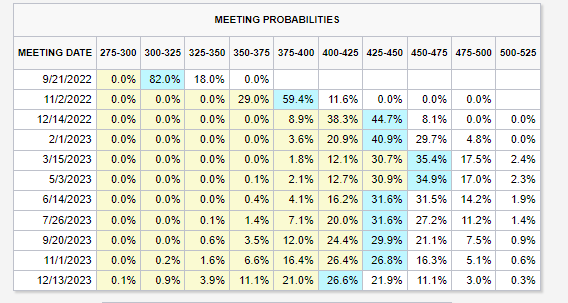 The market's pricing in a Terminal Rate around 4.25%-4.75%.
If the Fed really wants to thread the needle, they'll have to manage the narrative and expectations of what the Terminal Rate will be.
Because once we get a feel of where we sit, then it helps the bond traders start buying duration again at the right price.
If a floor gets put in on bonds, a ceiling gets put in on Treasuries, and that does a LOT for market liquidity.
On the other hand, if the Fed continues to go nerdy and technocratic… they're likely to be too reactive.
In that case, you can expect a continuation of the volatile range we've been in, with a possibility we take out the June lows.
At this point is the best that my crystal ball can do.
But what I can say is that if you've got cash to put to work and you're looking to play catchup for a crappy trading year…
You're going to want to look for names that don't care what the Fed does.
There's just too much warm, fuzzy madness with the Fed and you don't want to get caught up in that hailstorm.
The good news is… we've got an app for that!
It's a specific method we look for stocks that have major catapult potential, have a nice base, and aren't tied to Powell's hip.
>>> Click Here To See What It's All About
Original Post Can be Found Here