Many folks think they remember the "Great Financial Crisis" but didn't trade through it.
I did.
It was a wild ride.
One misconception from those viewing in hindsight is the idea that it all happened at once…
That Countrywide, Washington Mutual, Lehman, and Bear all went under on the same day.
In reality, we had months of a "narrative woodchipper" before debt contagion fears took hold of the market.
Here's an example…
Back in January 2008, Bank of America bought Countrywide Financial for $4.1 billion.
Many considered it a "fire sale" of a deal until the second half of the year.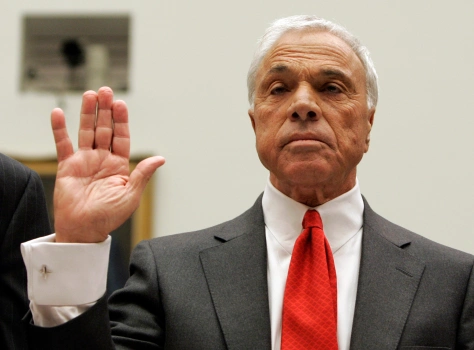 (Because this looks like the kinda guy who I could get a home loan from.)
For the rest of the year, it was one hit after another until Lehman hit, and stocks finally had their last gasps for breath.
One thing to remember:
The Fed had already started cutting rates aggressively in 2008…
But the damage was already done since the 2007 rate hikes started an aggressive deleveraging that culminated in a 50% haircut on the S&P: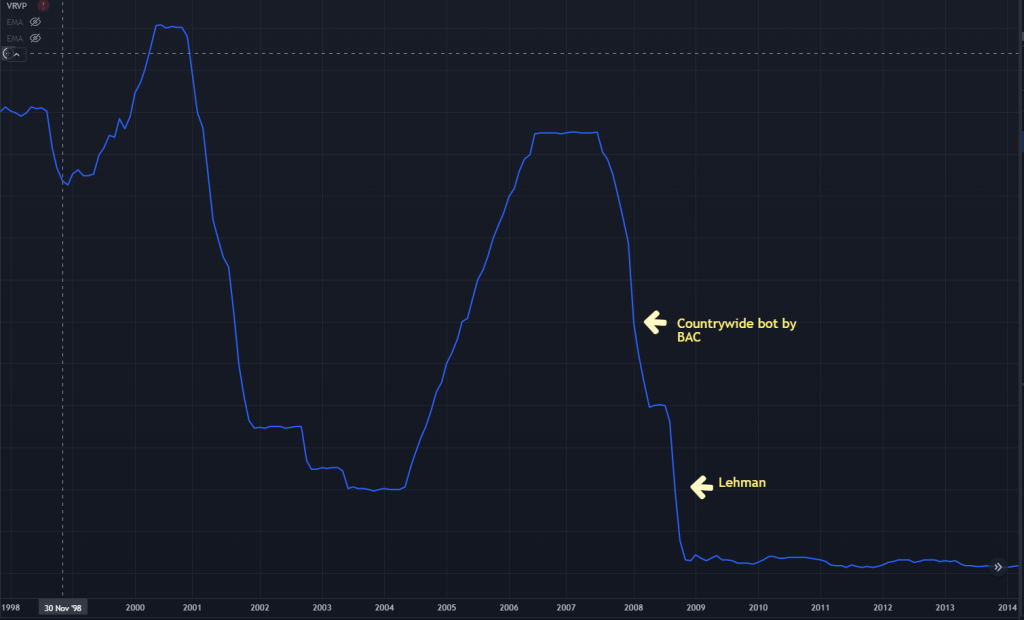 Let's fast forward to today: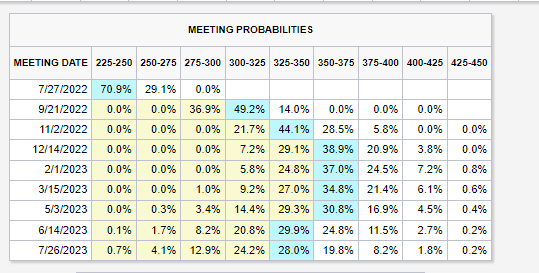 The market is currently pricing in a ceiling of 3.5-3.75% for the Fed Funds rate.
That's 200 basis points higher than current rates, and we're expecting that in the next 6 months.
"But this is important! We've got to get inflation under control!"
There's a very real possibility that it has already happened. 5-year breakevens peaked in March, and we already see deflationary events.
Nothing like a "Lehman" event, but more of a woodchipper.
Remember how, in December 2021, Evergrande failed?
The second largest property developer in China couldn't pay its debts.
Have you heard about the bank runs in China?

6 banks have seen deposits frozen since April.
What about Celsius?
If you're not in the crypto space, it's not on your radar…
It's a lending network that just filed for bankruptcy — it needs $1.19 billion just to cover its liabilities.
$1.19 billion… remember how, earlier, I said BAC bought CFC for $4 billion?
These numbers add up. If the deflationary woodchipper accelerates, the Fed will be forced to recant its inflationary dogma.
Fortunately, I have an indicator that can tell me when the bleeding stops… and which stocks are poised for potentially explosive growth out of a bottom.
Go here and I'll share it with you.
Original Post Can be Found Here