I'm just going to say it… 
Warren Buffett is a hypocrite. 
"It's crazy in my view to borrow money on securities," the legendary investor told CNBC. 
He's been an outspoken opponent of leveraged investing for decades. 
But guess what?
Buffett himself has been using leverage virtually his entire career. 
In fact, it's the primary reason he's done so well for the last 60 years.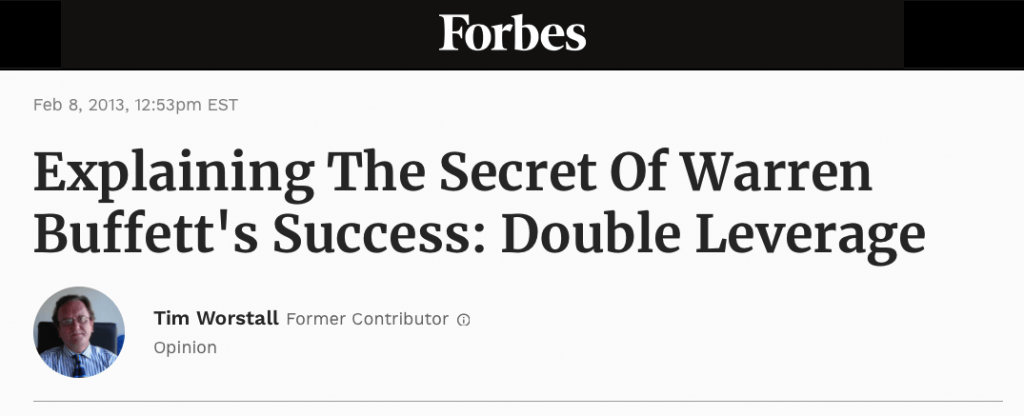 Now if you're not familiar, leverage is the practice of investing with more money that you have. 
Most brokers will give you 2 to 1 on stocks in a margin account. 
With $10,000 in your account, that means you can buy $20,000 worth of stock. 
This turns a 25% gain on a stock into a 50% return on your money. 
Buffett does the same thing… 
Only he has a unique advantage. 
Insurance companies.
See, insurance companies are really just large investment funds. 
They collect insurance premiums from customers and hold onto those funds until they have to be paid out (if they ever do). 
This is known as the "float."
The float is then invested to generate a return. 
It's not unusual to see an insurance company take a loss on the actual insurance business yet still be profitable from the performance of the investment fund. 
Warren Buffett owns several insurance companies. 
They're the backbone of Berkshire Hathaway's business model. 
Here's why… 
Let's say an investor returned just 5% a year. 
Starting with $1 million, that would grow to $1.6 million in 10 years. 
But what if he used that $1 million to buy control of an insurance company with $10 million to invest?
That same 5% return would turn his $1 million into $6.2 million over the same period. 
That's the power of leverage. 
And it's the secret behind the Oracle of Omaha's success. 
"Without leverage, however, Mr. Buffett's returns would have been unspectacular." 
-Forbes
If you can borrow money below market rates and use it to make market returns, you've got a winning formula to generate wealth.
Berkshire's borrowing costs have averaged just 2.2% over the last several decades.
That's less than half of what even the federal government was able to borrow for.
Meanwhile, the stock market has averaged a 9.2% annual return over the past 140 years.
Borrow at 2%… use it to make 9%…
It's not rocket science.
Buffett's first big investment was GEICO insurance.
After seeing his mentor, Benjamin Graham, make a substantial investment in the company in 1948, Warren put 65% of his wealth into the stock.
It produced a 100X return in just a few short years.
Buffett was hooked.
Today he owns the whole company.
And 8 others…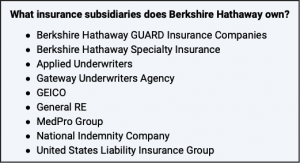 He deploys the same strategy with all of them:
Collect premiums… 
Invest the float… 
And keep the profits.
It's a simple formula.
But it turned a kid from Omaha into one of the greatest investors of all time.
So… how can you use leverage to boost YOUR returns?
Most people don't have a few billion laying around to buy an insurance company.
But there are cheap ways to leverage your capital that anyone can use.
One is to open a margin account with your stock broker.
You can double your buying power, but you'll have to pay interest of around 10% on the money.
Another option is to trade a leveraged instrument like options.
But it's not enough to simply buy options. 
Buying the RIGHT option can have an enormous impact on your potential returns… 
And there's a secret to doing it right. 
Here's the trick… 
You need to know WHERE a stock is going, and then model the trade to extract the highest possible return. 
This simple technique can turn 50% gains into 250% gains… 
100% wins can become 500% wins… 
Heck, one trader even made 100,000% in less than a month using this approach. 
I recently sat down with my friend Dustin to explain exactly how it works… 
And how everyday investors can start using it to exploit leverage in their trading and amplify their potential returns to unheard of levels. 
You can watch that video by clicking right here… 
And discover how to start leveraging your trades today.