This is Steve, with your latest edition of Watchlist Wednesday.
In today's edition, we're taking a ride out to the farm and discussing a sector that's as American as apple pie and salt of the earth.
This week, we're watching the Agribusiness sector.
A number of external factors, including fiscal policy, pricing, and inflation are causing some ripples in this corner of the market…
And in the video below, I've got four stocks setting up for big moves that you'll want to keep a close eye on.
You'll even see some classic household names on this week's list.
Now let's go grow some profits with this week's watchlist!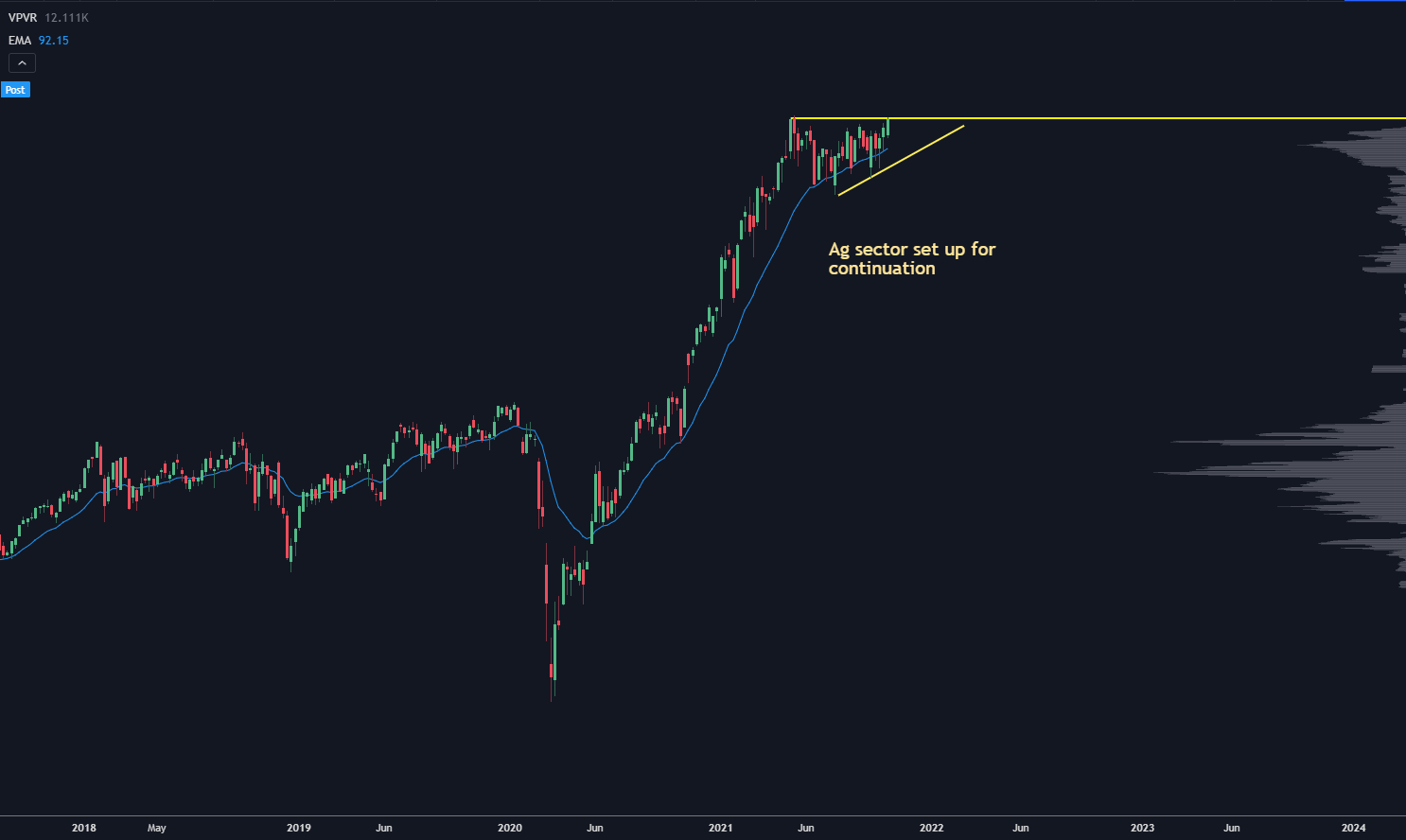 MOO is an agribusiness ETF that is on the verge of busting out of a 6 month range.
This is one of my favorite ETFs to track this sector, but not to trade. It was a favorite trader of mine back in 2007-2008 when you had monster moves in names like POT, AGU, MON, and MOS, but since then, liquidity has dried up and you can use it to just monitor how the overall ag sector is doing.
And it looks like it's about to do very well, and the current narrative lines up with it.
More headlines are coming out about "supply chain" issues. Food isn't being stocked on shelves, and combined with very loose fiscal and monetary policy, you have the backdrop for inflationary names to take hold.
Let's dive down and see if there we can find some good setups….
John Deere (DE)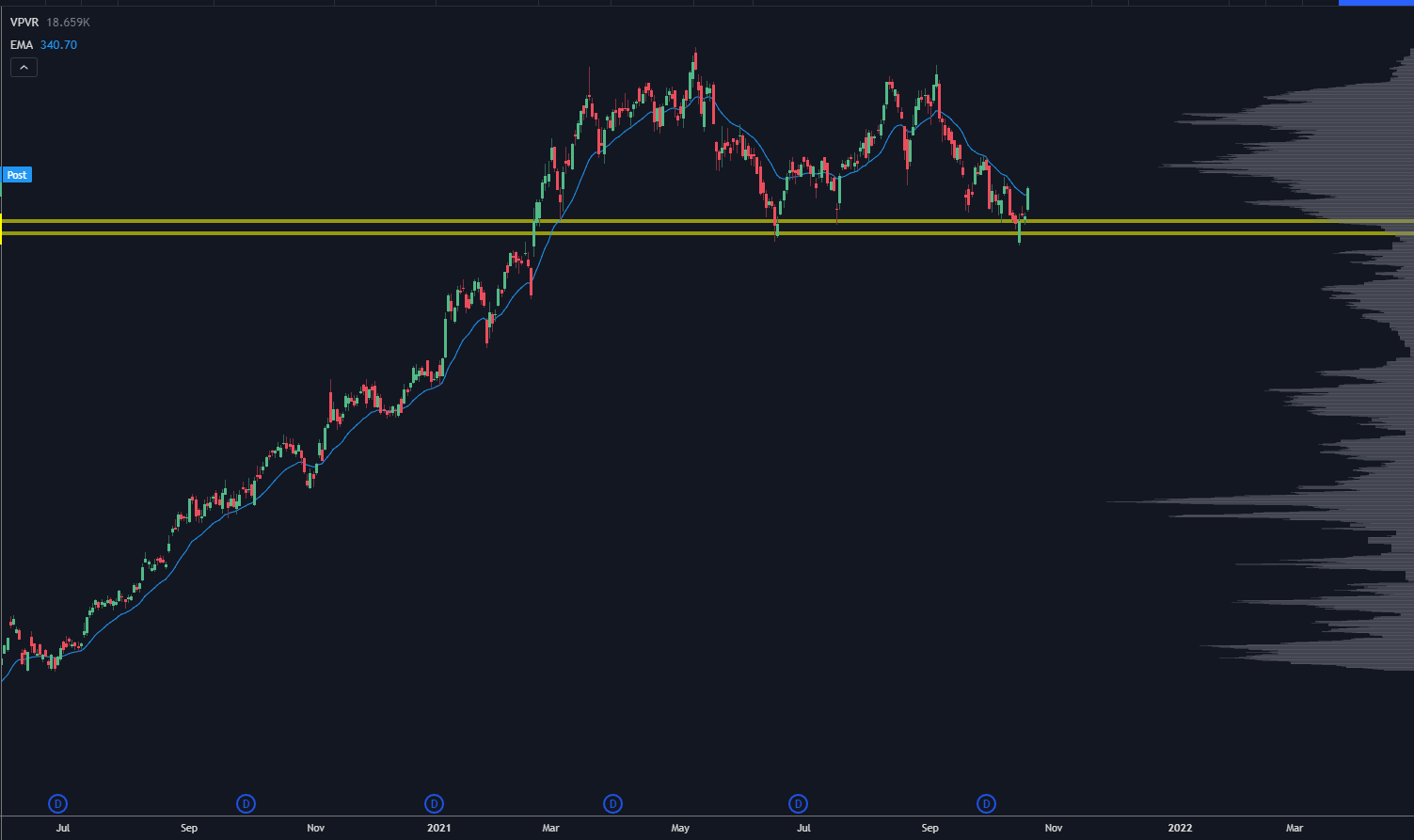 DE has a major level at 330 that was tested last week. There was a gap down into a significant LVN that was bought aggressively, and we saw some good followthrough today. If these recent lows hold, we can easily see a push back up into $400.
Mosaic (MOS)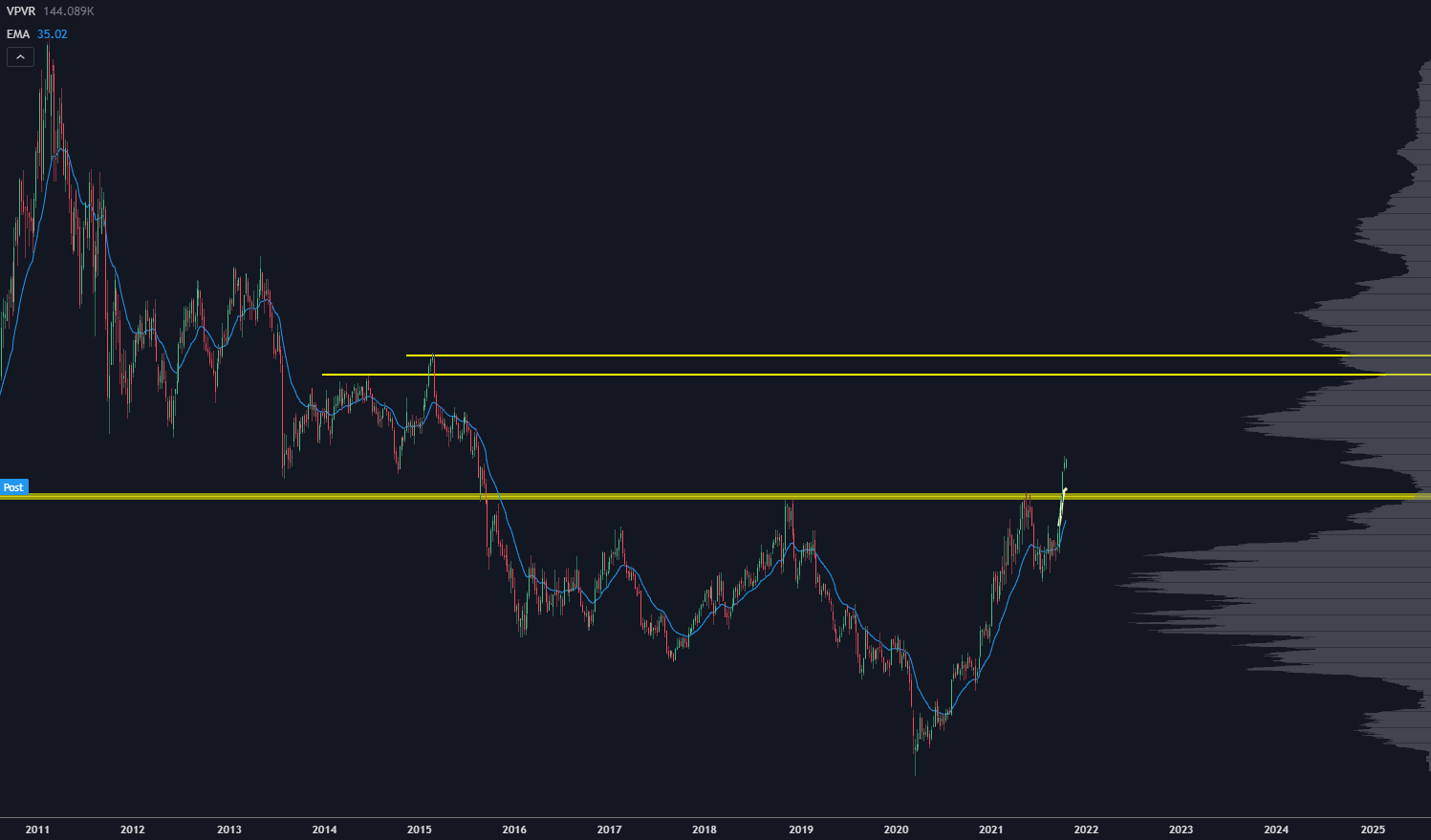 We're looking at a weekly chart right now. This stock just launched out of a major resistance level that has been holding for years. Now that it has cleared it, I'll be looking for shallow pullbacks to enter into.
The next key level is right around $44, which is right when the cascade selloff started in 2015, and a key volume shelf over the past few years. If the stock can get above that, then 51-53 is the next major level. If we manage to get a strong push into that, especially quickly, I'll be looking at a fade in the name.
Tyson Foods (TSN)