We're back!
It's Steve, with your latest Watchlist Wednesday.
Today, we're talking about money.
Not just how to make more of it, either…
We're looking at fintech in today's video.
Now, let's get to some specific opportunities.
We'll start with the hot, new, trendy fintech companies.
And to do so, we'll look at ARKF, the fintech ETF from Cathie Wood's ARK Invest's set of ETFs.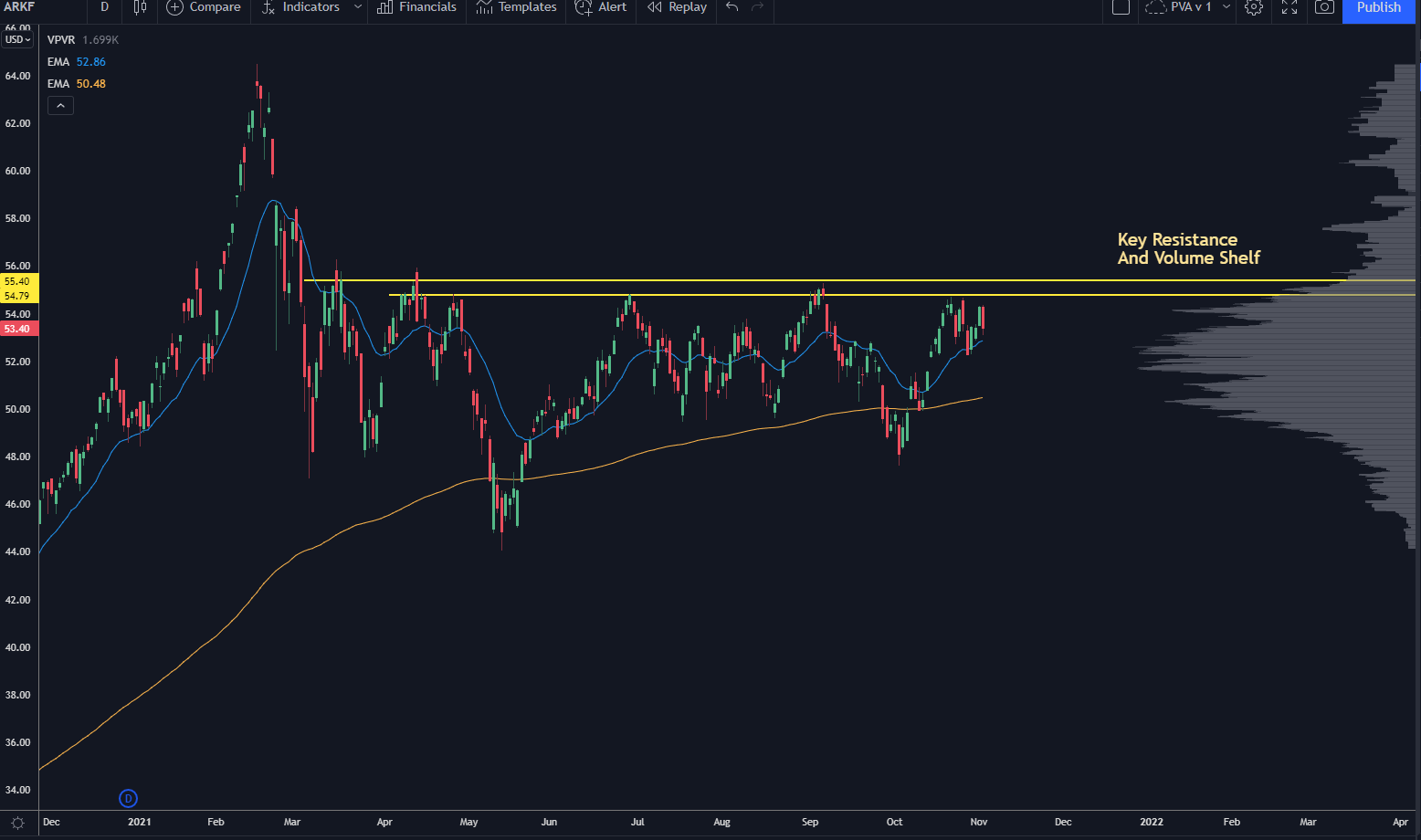 After spiking, it had a huge selloff… but the most recent pullback didn't see a full reset down to $50. It's now back to trading right below a key resistance level.
If it can hold its current pivot low, then we can look for a full breakout with an initial push to $58. If momentum picks up, this could easily break to new highs.
Now, let's look at some of ARKF's leading names.
Here's Jack Dorsey's fintech brainchild, Square (SQ):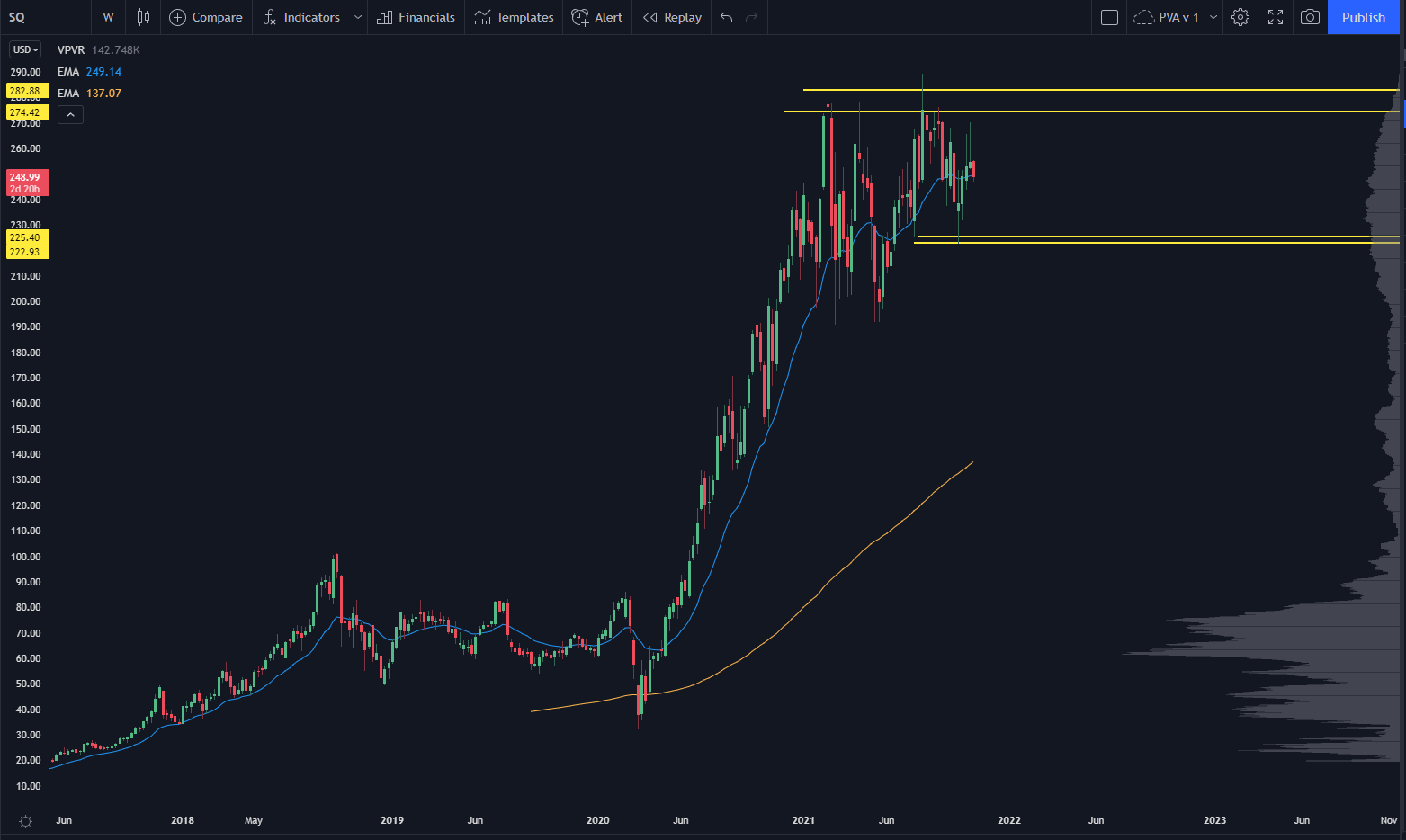 This one could break down, but with the way it's setting up… we can't really be sure yet.
I'm actually leaning slightly bullish on this. If the shakeout is about over, then we could see a break and hold above 260. And if that happens, then it'll be a massive, multi-month breakout on one of the strongest companies in the market.
Next up is LendingClub (LC):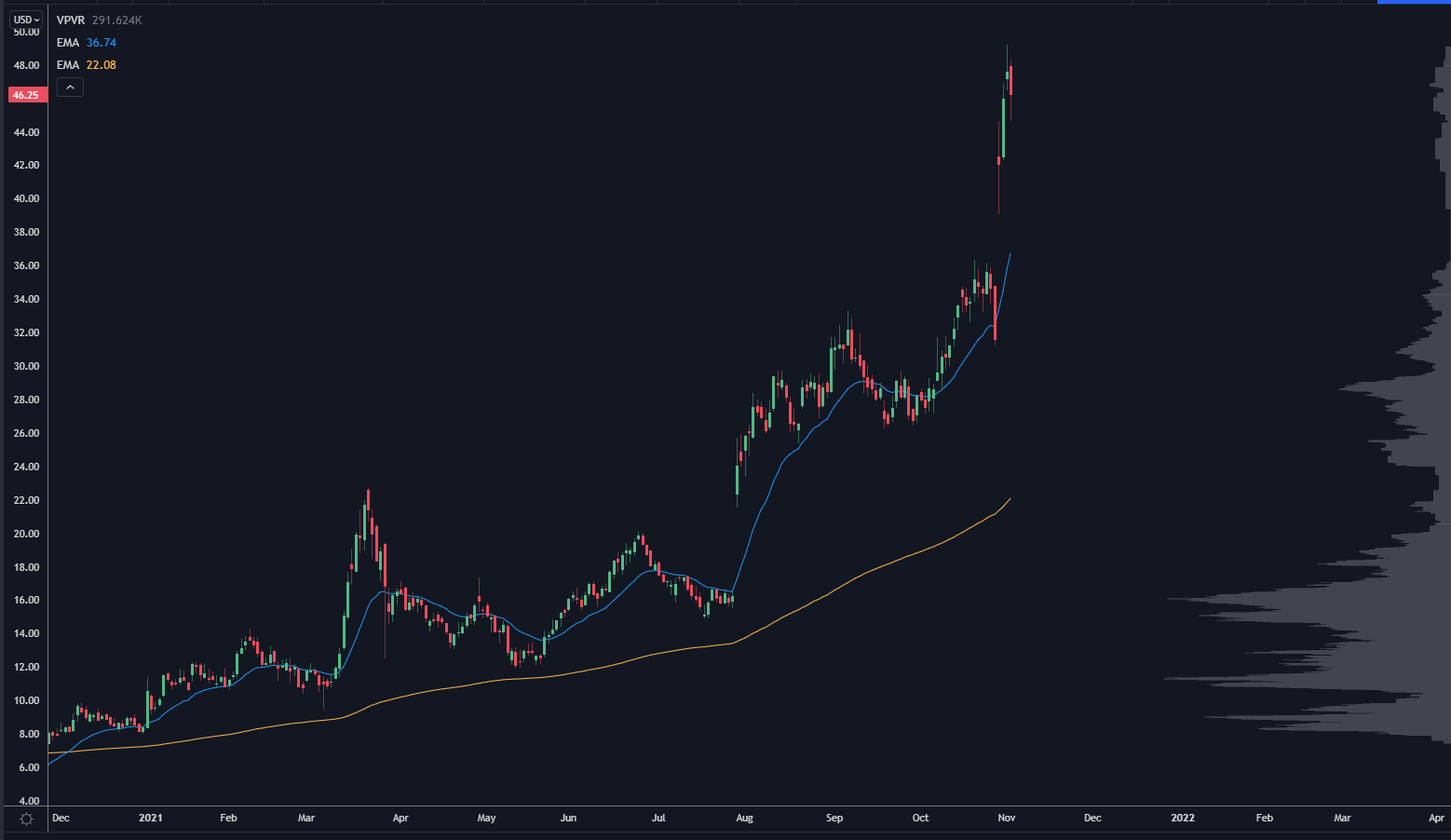 The online P2P lender smashed earnings expectations and had a monster move as a result.
It's running hot…
But look for a high and tight flag to develop over about two weeks. Then, you've got a runner on your hands.
Finally, there's PayPal (PYPL):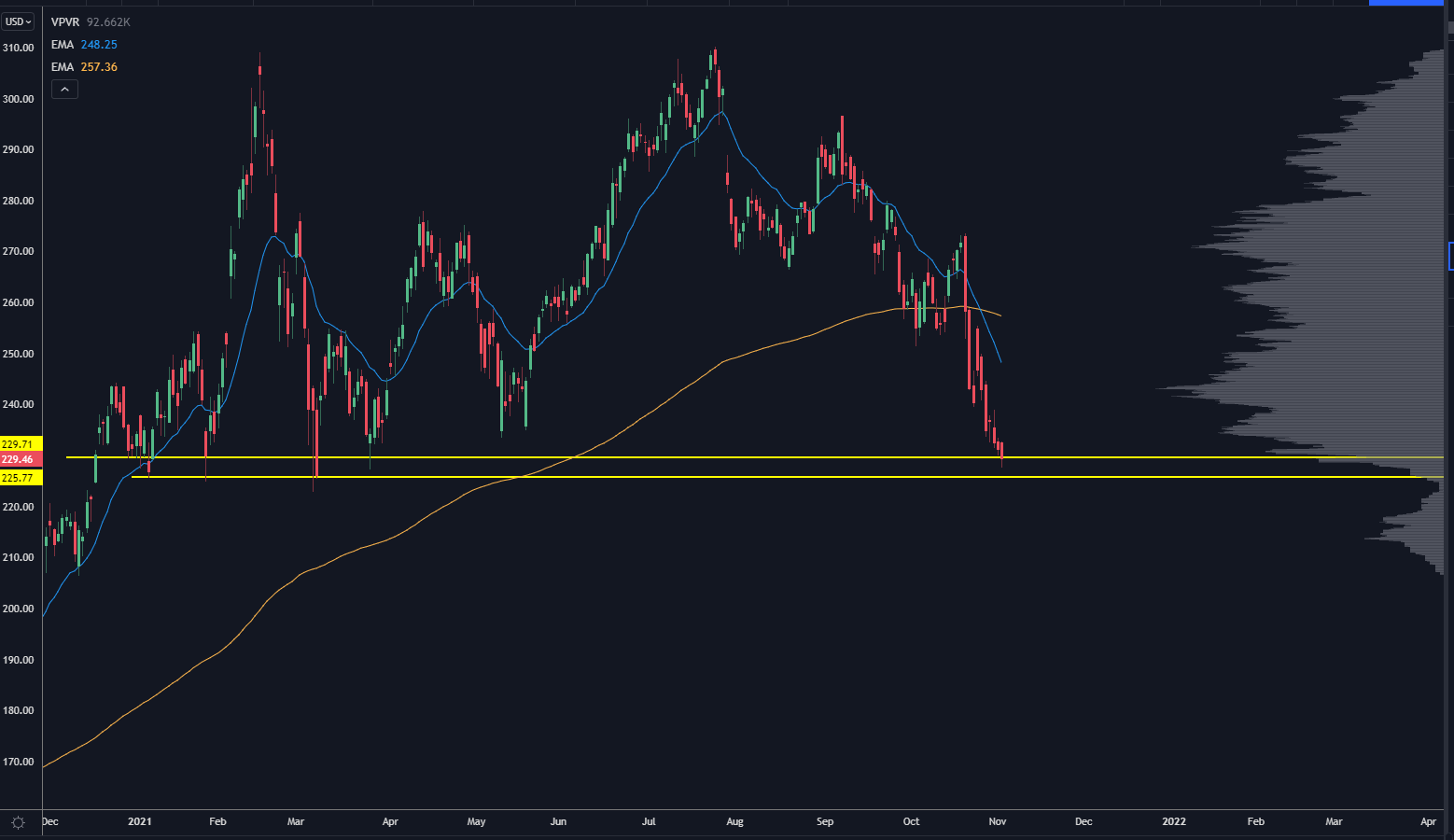 PayPal's seen some massive liquidations in the past few weeks. But as you can see in the image, it's approaching the lower end of a volume shelf and a key support level that's seen price responses each time throughout this year.
If those responsive buyers show up again, we might see a swift move to $250.
At Precision Volume Alerts, we've got our eyes on these and plenty of other hot stocks to catch the best trade setups.
In fact, we just added one of these names to our portfolio.
To learn how we find these companies, and to join PVA…